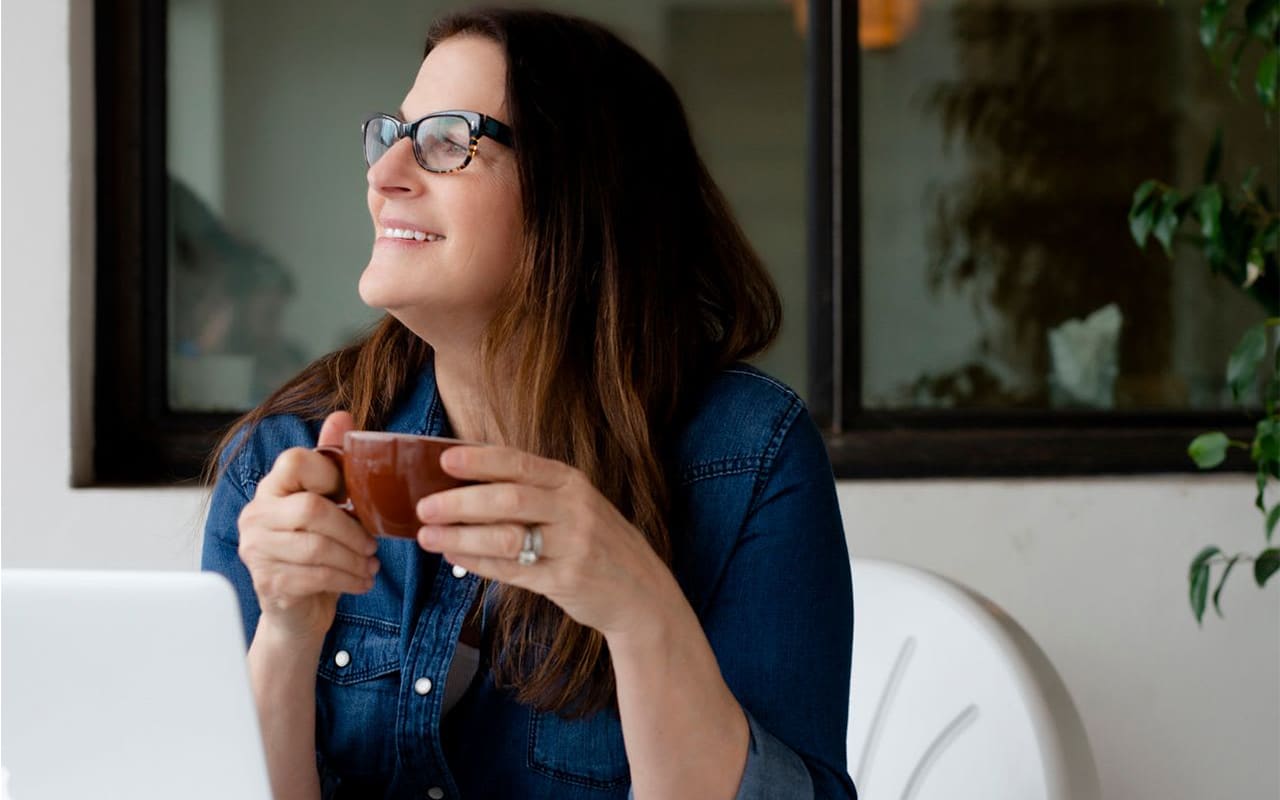 Focused. Informative. Resourceful.
When you are with Amy, Austin suddenly seems like a very small town. An Austinite since 1980, Amy has lived in many of the city's most iconic neighborhoods and knows Austin from its bustling districts to its quiet corners, and she loves to share her knowledge of this once "cool-kid-city-all-grown-up" with newcomers. Amy spent the earlier part of her career as a largescale event manager for a luxury hotel group. Soon after, with an itch to travel, she packed up her production chops to freelance across the country producing fashion shoots for top retail brands. Throughout her career, Amy has continuously honed her keen sense of style and ability to work successfully within a fast-paced setting.
​​​​Her relentless attention to detail and delivery of five-star service translates seamlessly to her current career in real estate.​​​​​​​ Amy's production passion is focused on producing happy clients and efficiently navigating all of their real estate needs. Whether buying or selling, Amy will lead you through the process in a way that is steady, informative, and personalized – all the while, she wants you to enjoy the ride! Amy is a member of the National Association of Realtors®, Texas Realtors®, and the Austin Board of Realtors®.

From the time we expressed interest in relocating, Amy was professional, available and thorough. She quickly responded to our inquiries about listings, set appointments, and met us to show properties. Once we found what we wanted, Amy jumped into action to craft an offer and negotiate a great deal for us. She worked diligently with the title company and sellers' agent as well as contractors throughout the option period to seal the deal. She made sure we understood the home warranty and held our hands all the way through closing and beyond. We have bought and sold dozens of properties and worked with many agents and Amy has proven that she is a true real estate professional, takes her job seriously, covers all of the details, is always trustworthy, polite and pleasant, and always has her clients' best interest at heart.
Amy is by far, the absolute, most magnificent realtor I have ever met...and I have had my share of realtors in my life. She is the most thorough in everything she does, never missing a beat. She found the perfect home for us in the perfect timeline as well as selling our home very rapidly. She is kind and considerate in every way imaginable!
Amy is a true professional and was there every step of the way! From online house hunting, on-the-road house hunting to closing and after! Even later than late (different time zones)! She was extremely helpful and went above and beyond! She is easy to work with and not pushy. She cared for our family's thoughts and what we were looking for. I couldn't be happier. Thank you forever!
Thank you, Amy! Thank you for all your hard work, time and positive energy in helping us find a new home! You have gone above and beyond in so many ways, and we appreciate it immensely. Now with buying coming to a close, on to the next adventure of selling : )
This review is a long time coming for Amy. Before I get into the details of it, the summary is that you should consider yourself very fortunate if Amy is your agent. Very fortunate! I moved to Austin a few years ago from Los Angeles and was totally ignorant about Austin neighborhoods. Prior to being my agent for my home purchase, she helped me lease two houses in different neighborhoods while I became familiar with Austin. We had a ball driving around the city as she showed me all of the neighborhoods. She is an OG Austinite and knows all things Austin which was a major help to this newbie. When it was time to buy a house, we found one in an area I would not have normally chosen but it had acreage and a lot of potential and is now my dream house. The deal itself had a few challenges, not related to Amy, and I was able to leave all of that worry to her. From my perspective, it all went off without a hitch. One of Amy's unique qualities is that she will get you and your style pronto. Like a fighter pilot, she quickly hones in on your style and your desires in an almost eerie way. I would open emails from Amy of new homes on the market and wonder if she'd been peering into my brain. I feel that Amy was brought to me by some divine force and you will too if you work with her.
My wife Stephanie and I shared a dream. We wanted to get out of the city and move into the country. Into the country…but not too far from the city. I mean, we love looking at cattle—we really do—but we still need to see movies and get fancy groceries and buy stupid trendy clothing from stupid trendy stores. But after that, we want to go back to the country and stare at cattle. That was our dream. We wanted the best of both worlds. We wanted an early 1900s farmhouse. On no less than five acres. And a separate building we could use as a studio space. And a barn for small animals. And commuting to the city shouldn't take more than thirty minutes—picky, picky, picky! Whenever we told others about our specific little dream it was invariably met with wide slow-rolling eyes. That is, until we mentioned our little dream to realtor Amy Mintz. Amy's eyes widened—but they did not roll! Stephanie and I worried we would have to settle for less. Not so! This is not how Amy Mintz operates. Her relentless fervor in the search for our farmhouse dream was encouraging. We knew we were in the right hands. She handled her business like a professional but spoke to us like a friend. And then one day was the day Stephanie and I never stopped dreaming about. We were handed a key to a farmhouse built in 1900. On eight acres. With an 800 sq. ft. building we could use as a studio space. And a barn for small animals. And commuting to the city? Only twenty-two minutes away. We don't know how she did it, but Amy checked all the boxes on our list--all of them. She was incredible every step of the process. We could not have done this without her. Amy Mintz was truly the key that unlocked our dream. Wow. Look at those cattle.
Amy was great, and made the whole process of cleaning up and refurbishing our rental property as part of the sale so easy! We'd definitely use her again!
Amy is an excellent person and realtor to work with! She was so patient and found us the perfect house! Amy actually got to know us and listened to what we wanted. As first time home buyers, we had lots of questions. Once she got an idea of the type of house the hunt was on! Amy only emailed houses she thought we might like and always thinking out of the box, some we didn't know we would like! Before working with Amy, we had worked with a realtor that just sent us the automated emails of houses and we did not like that as much. She is an excellent negotiator, really fought for what we wanted and prepared every document in a timely manner and she even met with us a few times just to develop a strategy when things did not go our way. She was very organized and really worked hard for us. We highly recommend her!
Amy has helped me both buy and sell a house. First, she helped me find a home to buy, which took some time, but she patiently kept looking until I found just what I was looking for. She was an excellent negotiator and made sure she represented my interests to the fullest extent. She was also very helpful in handling all the inspections and making sure the sellers followed through with repairs. After that we put my (former) house up for sale. Amy was instrumental in helping me find the right packers and movers along with offering some invaluable help with staging. She had great suggestions about some updates and small changes that I could make that would help make my home more appealing to potential buyers. Amy was extremely hands-on through every phase of the purchase and the sale. She was always available to answer questions and to offer advice or help. Her attention to detail is amazing. I will refer her to all my friends and family
"Amy Mintz is the best, most thorough real estate professional we have ever worked with. We didn't have the opportunity to meet Amy in person until after we purchased our new home. That's how much we trusted her to know and understand what we were looking for. She was always available to us as we searched pretty much the whole state of Texas. We would highly recommend, and already have, Amy Mintz and SEED Property Group in Austin, Texas for any real estate needs."
Really amazing team to work with, Amy was a total champion for me and helped me buy the most amazing property in South Austin. Can't recommend them enough!
The first thing that sticks out about SEED, and specifically Amy and Tammy, is that they have incredible taste. You know that when you walk into a SEED house, you're going to get quality and advice and care that is above and beyond. That's why we went with them and you can save a lot of time in your home search by picking up the phone and calling them. RIGHT NOW! You don't even need to read further. But to tell you more about our process, we moved to Austin before the pandemic and started looking for homes. We were incredibly picky in what we wanted and SEED understood that and curated our search. When we were ready to put in an offer on this incredibly competitive market, SEED was there every step of the way to take us through it. They were incredibly knowledgable and well-educated about every step of the process and we broke down every home into its components and helped us hone in on what was important to us (our idea of what we wanted vs. what we needed changed as we saw more and more properties)! SEED found us a house that we love, and now, looking at it from 35,000 feet, I can say that our home falls into that great taste category. While we didn't totally see it at first, they did -- It's a fixer-upper but they were able to see the forest through the trees and we couldn't be happier. Amy got it done when it mattered, and we're now proud, proud homeowners! I can't recommend SEED, Tammy, and Amy enough. They made the process fun and enjoyable and their bespoke attention to us and to detail would have us coming back time and time again if they didn't already find us our forever home! THANK YOU, SEED, and to those that read on, CALL THEM RIGHT NOW!!!
Our agent, Amy, was AMAZING! So responsive, great ideas, very knowledgeable of the market and what price we should ask. Her contacts for the upgrades we had done (flooring, paint, etc.) were excellent. She was a joy to work with!
"We started working with Amy long distance, after a failed bid on a Seed property. When I read her glowing client reviews online, I was blown away, but had doubts that anyone could be as professional, competent, relatable and caring as the reviews say she is. Reader, Amy is all of the above! House hunting with Amy is a joy- like a fun afternoon with your favorite (and smartest) cousin. After joyfully and tirelessly working to help us identify the perfect house, she remained attentive to every detail of the purchase and closing, working closely with the lender, title company, appraiser and contractors to be sure the house was in perfect order for us. We recommend Amy wholeheartedly and without reservation. She is the best!"