Realtor®, GRI, ABR, CLHMS, Million Dollar Guild
CONTACT INFORMATION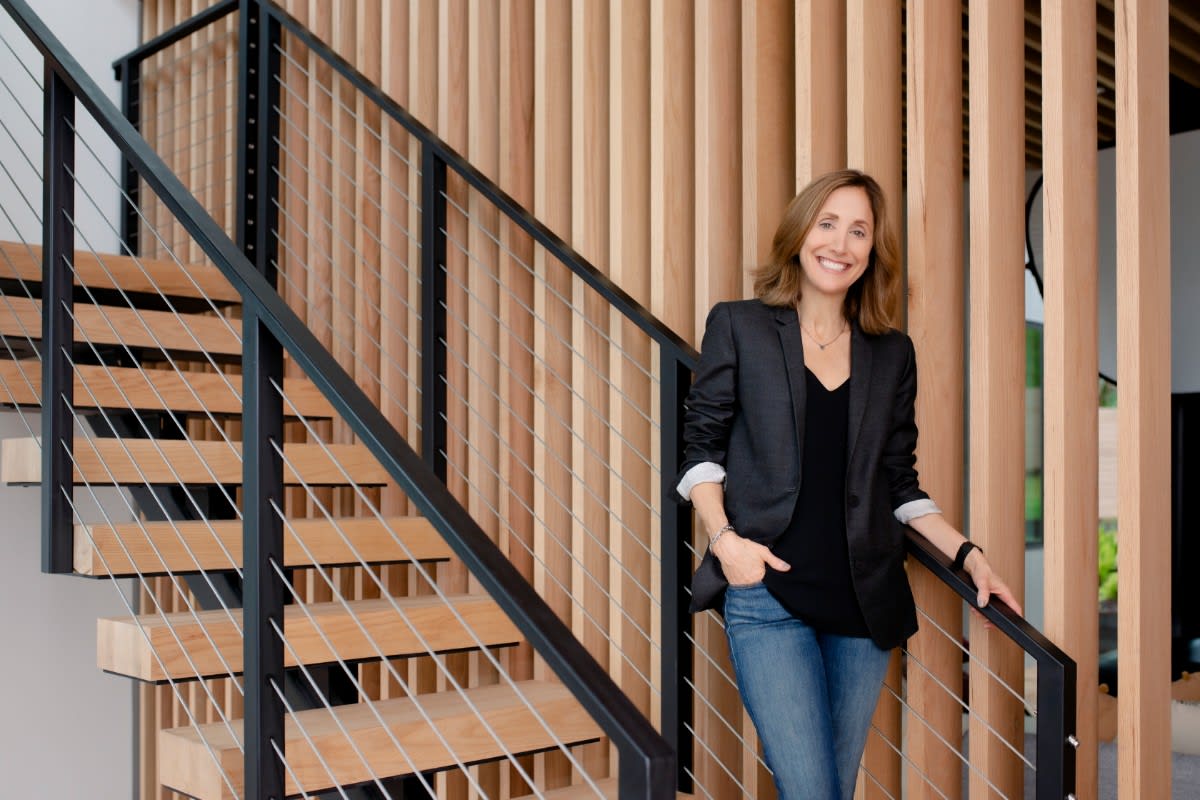 Intuitive. Detailed. Grounded.
​​​​​​​Amy made her home in Austin two years after attending the University of Texas. She and her husband raised their three children in the Great Hills and Northwest Hills subdivisions prior to moving downtown, once they became "empty nesters." The entire family "bleeds burnt orange" — all three kids (maybe a bit brainwashed) decided that the UT Longhorn was their college mascot of choice! Amy relishes in the many amazing facets of living in Austin – which, of course, includes the world-renowned food scene!!! She's a "foodie" and loves to share her knowledge of the latest and greatest restaurants, as well as the hidden gems! Her husband, Adam, loves to cook, and together they enjoy sharing their appreciation for the culinary experience with family and friends. In addition to entertaining, they enjoy seeking out and listening to live music. Passionate about maintaining a healthy lifestyle, Amy covets a variety of workout classes downtown, the hike & bike trail at Lady Bird Lake and simply indulging in all that this incredible city has to offer!
Amy combines her strong work ethic, enthusiastic attitude and sound knowledge of the Austin real estate market with her extensive experience in the new home construction industry. As co-owner and lead designer of Mosier Luxury Homes, she assists with interior and exterior design, marketing, and project management. Her creativity, attention to detail and passion for the real estate and building industry inspire her to continue to learn and grow as a professional. Whether her client's desire is to buy, sell or build, she is dedicated to making the process as easy and smooth as possible, paying close attention to the specific needs and wants of each individual or family. Amy and her family are committed to making a positive difference in the lives and well being of others by staying actively involved in a wide variety of philanthropies and organizations such as ADL, ACLU, KLRU, Power for Parkinson's, the National MS Society and Susan G. Komen Austin.
We could not be happier with our choice to have Amy Mosier and Seed Properties represent us in the purchase of our new home. Amy always has a smile on her face and she gets things done! Amy went above and beyond to make sure that all of our needs were taken care of. She is a great negotiator and kept us informed through the entire process. She is responsive, reliable and someone we highly recommend!
We partnered with Amy on a 4-unit single-family development in the heart of South Austin and our experience with her was nothing short of exceptional. Amy's expertise enabled us to navigate the entire process smoothly from inception to completion. The city of Austin's tight regulatory environment threw many challenges our way, but again, Amy's experience and wealth of resources allowed us, as the developers, to make sounder investment decisions and execute our vision appropriately. Amy was instrumental in helping us secure the properties. A great example of this was when, with the help of Amy (and her critically useful notary license), we were forced to go door-to-door within the neighborhood to pursue signatures in order to finalize permit approval. Her professionalism was showcased in every single one of our interactions. No matter who she dealt with, Amy always made her points respectfully and with a clear effort to be sensible to all parties. We would not have been able to do this without her. Additionally, Amy's extensive relationships within the subcontractor world helped broaden our understanding of the construction process and enabled us to deliver a product of outstanding quality. Her in-depth knowledge of local suppliers helped us in making material selections that were both economically feasible and in line with our intended design. Above all else though, is the level of trust we felt from the moment we first met her. Amy fought alongside us at every step of the way; and for that reason, we are extremely grateful for the experience that we shared with her.
Amy was one of the first people we met after moving to Austin. She immediately made our family feel welcome and excited about our relocation to Austin. She was very knowledgeable about the neighborhood we were interested in and let us know of busy streets to avoid with our three small children. Amy made us feel confident in our decisions to counter with the seller. She is also part of a great team that made our closing very easy.