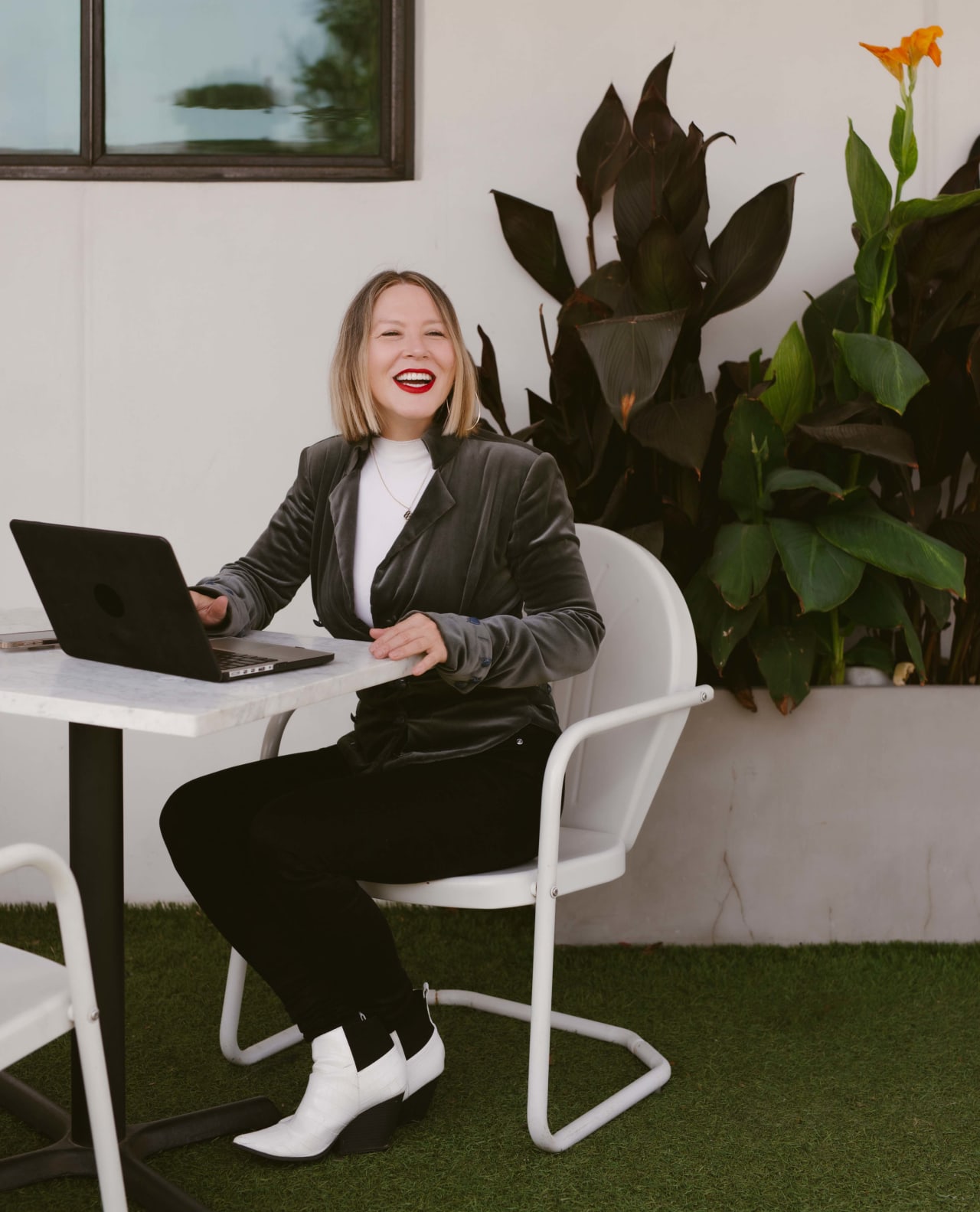 Diligent. Genuine. Innovative.
When you're with Georgia, you instantly feel like a local with a new best friend in the cool crowd. Not only is she an Austin OG, but she's a part of the fabric of Austin's rich musical history - coming from a legendary Texas musical family. After spending her formative years in Santa Rosa, California, she returned to her beloved hometown to raise her daughter and pursue hairstyling in one of Austin's iconic hair salons. She went on to open up her own salon, giving her 20 years of experience in assessing the unique needs of her clients, helping them discover and achieve a vision, and nurturing people's highest potential.

Inspired to uphold the southern hospitality of old Austin, and motivated by its growth, she meets her clients where they are, and guides them through the
process with a personalized strategy, optimism, and an attentive full-service vigor. Your goals become her goals and co-creating a fulfilling success story is the plan.
Georgia is a member of the Austin Board of Realtors®, Texas Realtors®, and National Association of Realtors®. She currently lives in the progressively diverse community of East Austin. When she's not hustling for her clients, you'll find her supporting live music with her famous rescue pup, Tony Hawk, or gracing the stage herself. She lives for belly laughing with her daughter, traveling, trying new culinary endeavors, and loves to explore and discover the newest new that our little big town has to offer.