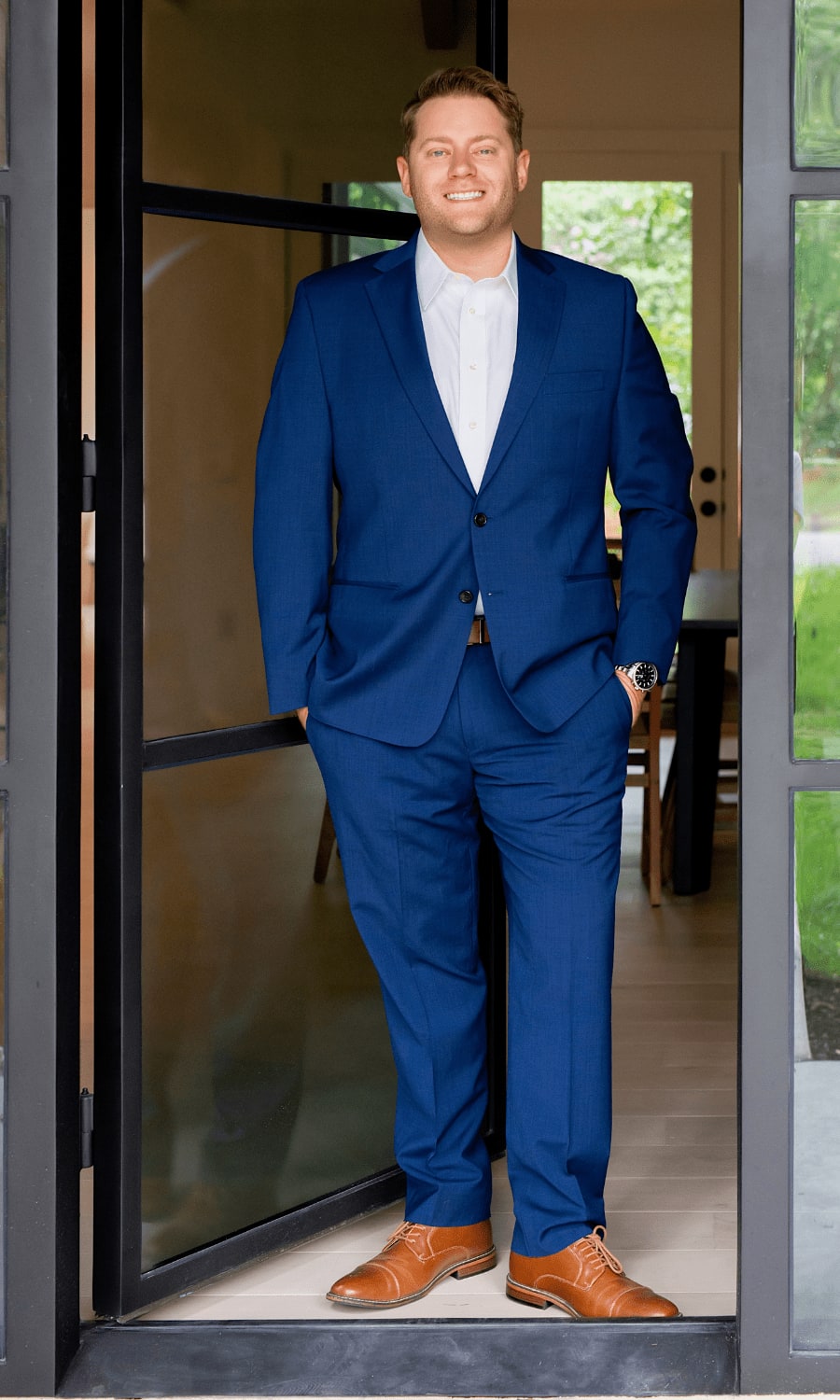 Hard Working. Enthusiastic. Friendly.
A licensed Texas Realtor since 2011, Jeremy's clients come back to him again and again for his honesty, reliability, and willingness to go the extra mile. He differentiates himself by thinking outside the box and is constantly implementing the latest technology to achieve success for each and every client.
Jeremy calls northeast Austin home but travels throughout Austin and surrounding neighborhoods wherever his clients need him.
When not focused on real estate, which is almost never, Jeremy is avid outdoorsman, a "diehard" Texas football fan, and a dedicated member of multiple soccer leagues. Most weekends, if he is not helping clients, you will find Jeremy on the lake or watching sporting events with friends.
Jeremy is a member of the Austin Board of Realtors®, the National Association of Realtors®, and the Texas Realtors®.
My home buying experience with Jeremy was great. He was very knowledgeable about many different parts of town and homes available. He was also very professional. I would and have recommended him to anyone looking for a new home.
Jeremy is the reason my son, fiancé and I live in a home we own. We didn't think we could afford to buy a house, so we asked Jeremy to help us look for rental properties. He then informed us we could build a home with the finishes we wanted for the same or less as renting. We've lived here for over a year, and we absolutely love our home. Without Jeremy we wouldn't be able to say that. Jeremy is an excellent realtor, and I would recommend him to anyone.
Jeremy is easily the most professional and knowledgeable real estate agent I've worked with. He was able to quickly assess our needs and provide expert guidance in our home search. It didn't take long to find the perfect home at a great price due to his ardent work and business savvy.
I've had bad experiences working with realtors in the past. Jeremy was very professional and personable and was able to find me exactly what I wanted.! I would definitely recommend him to others.
As a first time home buyer I was honestly a bit nervous about the whole process. I got to breathe a huge sigh of relief having Jeremy there every step of the way. He has gone above and beyond anything expected to make sure I knew what was going on, answer any questions I had day or night, and to make certain I was satisfied.
Jeremy was a very helpful Real Estate agent while I was trying to find the quickest and cheapest apartment. He is a very relatable and respectful young man! I would recommend him to anyone trying to buy/sell a house or someone who is trying to find an affordable living situation. He is not a real estate agent who will just tell you.
Very professional and very nice person to do business with, he really will look and take care of founding the place that you want, a dream home, Thanks Jeremy!!!
Jeremy helped my wife and I find our dream home! He was very professional and it was very clear at the start that he had our best interest. Jeremy obviously cares about his customers and helped negotiate the price as if it was his own home. After having two other agents we felt comfortable with his knowledge, loyalty, and passion for helping others. We would highly recommend him to friends and family! Thanks Jeremy!
My husband and I met Jeremy Knight in the summer of 2013, in Cedar Park, TX. This is the first review online that I have ever submitted for an individual (March 2014). Jeremy is a young individual in this business and my first impression was, "Wow, this guy has a lot of energy, drive and motivation". Jeremy spent extra time on the phone with contacts and completing paperwork to assure that our house was sold on time. He also shouldered a lot of the responsibilities of the transaction on both sides. My first thought (gut feeling) is that this young man is so enthusiastic about his job that he will succeed in so many areas/aspects of his career. Jeremy made up for the energy that I did not have (being stressed out about the house). Thank you Jeremy for all of the extra hours and work that you put into making this deal affirmative. I know you will succeed and move quickly through this market.
Jeremy responded to an automated message I sent through Zillow within minutes. I also messaged another realtor at the exact same time, and she did not get back to me until 48 hours later He was so helpful and accommodating and I felt very comfortable working with him. It was an excellent experience.
Jeremy found a house and mortgage company that no one else could find. I thought I was going to continue paying outrageous rent payments. My new mortgage with taxes and insurance was much less than any rent.
Don't be fooled by his age, this kid is sharp. I made the mistake of hiring a realtor recommended by another Web site. She had multiple positive comments and seemed personable. Though she was very nice, and gave it her all, she had little to no knowledge of how to purchase a home via a FHA loan. She constantly had to consult with a co-worker regarding every detail. I literally found my own financing via quicken loans. I felt terrible for her, but to be honest she scared me. Due to time constraints I was in a bit of a pinch and needed to close this deal quickly. I worried about making such a life commitment without proper guidance. A mutual friend introduced me to Jeremy. He listened, took a look at the paperwork I had, and answered every question. On short notice, he took the time to show me more homes in the area around mine, just to ensure I knew what my options were. He provided me his phone number and ALWAYS answered (even to say that he needed to call me back). Jeremy absolutely saved the day.