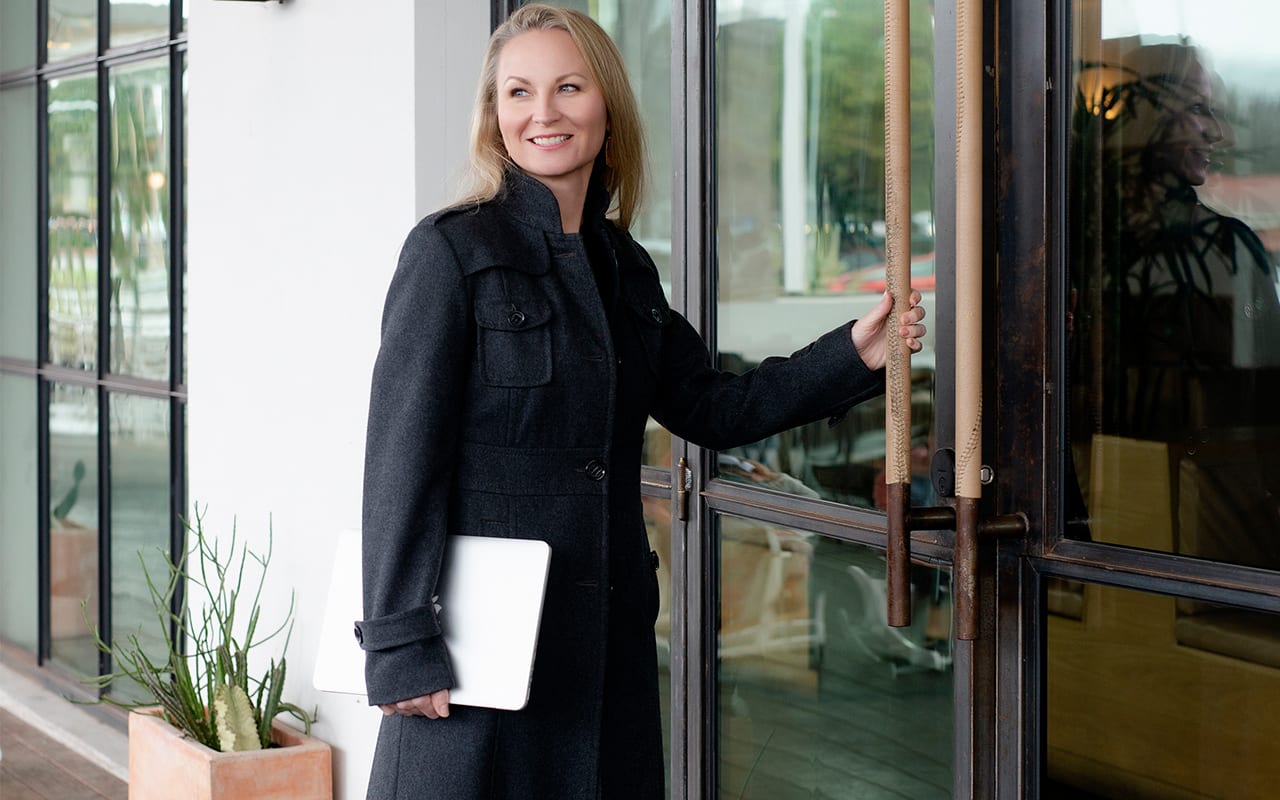 Attentive. Proactive. Knowledgable.
Having immigrated from Szczecin, Poland at a young age, Karol has been proud to call Austin her home for the past 18 years. She's seen it change from a small university-centered town to a bustling metroplex with enough restaurant choices to make even the most educated foodie swoon. During her time at The University of Texas at Austin, she double majored in Communication Studies and Spanish Language and studied abroad for a year in Barcelona, Spain. She's fluent in both Spanish and Polish.Her former career as a regional manager at a Fortune 500 Insurance Company helped hone Karol's negotiation skills and develop a talent for educating and guiding people (she is a self-described 'teacher at heart'). This led her to a career in real estate, where she shares her insights and knowledge of the city's neighborhoods and her firsthand
experience as a central Austin real estate investor to benefit her clients as she helps them navigate the changing Austin market. She's lived and owned property in many parts of the city: Hyde Park, Crestview, West Campus, Riverside, Downtown, Far West, North Austin and even Cedar Park. Since 2012, she's called the neighborhood of Allandale her home and feels lucky to be a part of the Austin urban landscape, enjoying the walkability to neighboring Burnet shops, parks and restaurants. During her free time, she loves reading nonfiction books, volunteering at her kids' schools, watching her son play baseball, and traveling whenever her schedule allows for it. Her weekends are often spent greening her thumb in her 750 square foot garden or helping her husband restore his grandfather's massive 1976 Chevy Silverado.
My husband and I worked with Tammy to buy our first home and worked with Karol to sell that home four years later. Both experiences were nothing short of fantastic! Tammy was willing to drive us all over Austin, Cedar Park and Pflugerville helping us find the perfect house (we saw so many, I'm sure she was sick of us). When it came time to sell, Karol made the process SO easy. She staged our home to make it absolutely beautiful - we had only two showings, but each showing resulted in an offer. Our house was on the market for only about four days total, and we sold it for our full asking price. Now that we're in the process of working with another agent in a different city, we've recognized how easy SEED is to work with and how they truly care about their clients. If you're looking for a home in the Austin area, I'd highly recommend working with SEED.
I cannot say enough great things about working with Karol! She is incredibly knowledgeable, thorough, trustworthy, professional, and truly cared about our best interest rather than just making a sale. Karol repeatedly went above and beyond in making sure we understood and were comfortable with every step of the buying & selling process. She is amazing and I will recommend her highly to anyone we know who needs a realtor!
If you are looking to buy or sell a home in the competitive Austin market use Karol Maki @ the Seed Property Group. Karol is a consummate professional, is knowledgable and diligent in her work. I truly believe that Karol helped me to find and buy the best place for me in Austin, she 'held my hand' through the entire process, and made sure that my best interests were met every step of the process. I can not recommend working with this group of individuals highly enough. As an added bonus, I was able to support an amazing woman in a local Austin business.
After renting for the last 10 years, I decided it was time to become a homeowner once more. Karol Maki understood my desire to move a little out of town, but still remain convenient to family and friends. She was absolutely amazing, sending listings and driving all over Manor, Taylor, Elgin and other areas to show me houses. Karol went above and beyond any other realtor I've ever worked with in negotiations and details of the contract all the way to closing. To Karol, Tammy and Chelsea at SEED Property Group, thank you for keeping me informed and standing by me during a couple of unique factors that arose during the process. Thanks to you, I have gone from a rented townhouse to my own lovely house in Elgin with plenty of room to call home.
Karol is by far the best agent I have ever worked with (and I have worked with a lot of agents). To say she went above and beyond is an understatement. We relocated from a different city and Karol helped us with everything from babysitting recommendations to contractors and carpet installation. She was professional and responsive throughout our entire purchasing time and has never hesitated to answer one of my many questions after the close on our house.
My wife and I used Seed Property Group to find our first home and could not have asked for a better experience. Understandably this is a major moment for anyone and we were provided the most exceptional guidance and care during this process. The communication between Karol and Tammy was outstanding. Once we found our dream home is when they really began to shine! I really can't believe it was this smooth of a process as I have heard some horror stories from friends who have used other companies. This is such an exceptional team and we are SO grateful that we chose them to guide us on this journey Special shout out to Karol for being a rockstar. Because of you, I'm writing this review in my beautiful new office!