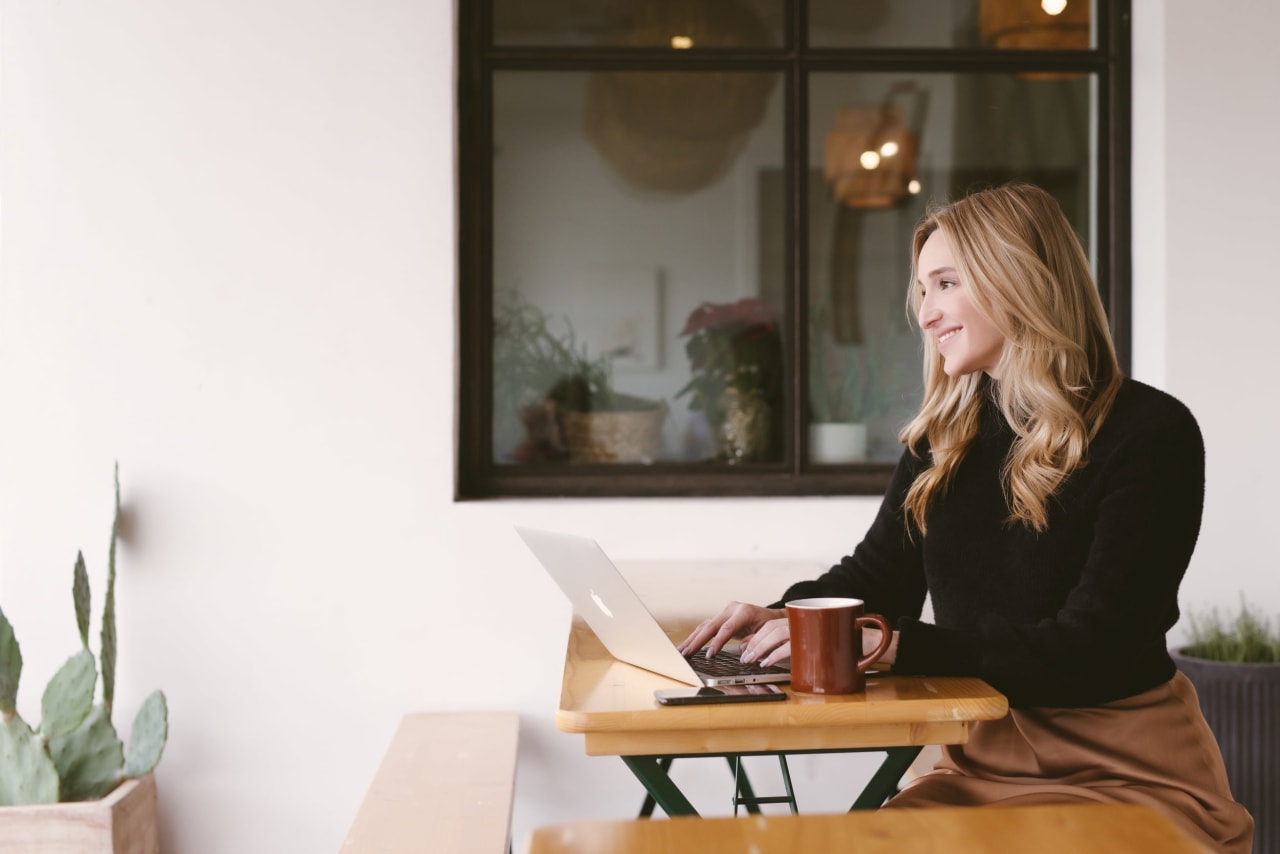 Proactive. Responsive. Authentic.
While Lauren didn't start her career in real estate originally, it's hard NOT to see the history of her former experiences as a series of milestones on a predestined path to becoming a successful realtor. Daughter of a mortgage broker dad and real estate agent mom, Lauren was exposed early in life to the art of matching people to the houses that best suited their wants and needs. A passion for learning about homes and architecture was seeded that has continued to grow ever since.
Her journey to a career in real estate happened more organically. Lauren's love of adventure drew her abroad after graduating from St. Edward's University in Austin with an International Relations degree. While away, Lauren saw an opportunity to build an international lifestyle brand even though it meant giving herself a crash course in business at the same time. Ten years later, Lauren sold the popular brand that continues to thrive today. Through the process of turning her dream into reality, Lauren developed the detail-orientation, follow-through, and grit that would make her successful at turning people's dreams of homeownership into reality, too. Additionally, she mastered the art of making friends & allies of everyone she works with, regardless of which side of the negotiating table they sit on. Lauren understands that clear & timely communication is paramount in the competitive and fast-paced world of real estate. She prides herself on her responsiveness to clients who know she's just a call or text away.
At several points along her journey, Lauren moved back to Austin to be with friends and family. Having lived in a variety of neighborhoods from the mid-90s through today, she has extensive knowledge of what each has to offer and of the Austin market in general. That first hand experience, coupled with the care and undivided attention that Lauren has built a reputation on, has helped Lauren develop a sixth sense for providing clients with exactly what they need.
These days, Lauren lives on Austin's actual City Limits, having traded nightlife for wildlife and population density for green pastures. Along with her husband and their two boys, her time at home is spent decorating their beloved new house, enjoying time outside with friends and family, and trying to civilize their unruly but irresistible rescue, Bear. Additionally, Lauren dedicates time outside of work giving back to her community by volunteering with the Junior League of Austin, Austin Angels, and animal rescue organizations. She's a member of Austin Board of Realtors, Texas Realtors and the National Association of Realtors.
We worked with Lauren when we were looking for a property in Austin and she was amazing. Though we communicated with several agents from other companies while we were looking, we by far appreciated Lauren and her responsive, attentive help most of all. We were initially looking remotely and she suggested that instead of just doing a virtual viewing (which was already very helpful) that she also take a bit of video of the surrounding area so we could really get a feel for the location of the properties. She always gave us time and was prepared with the information we needed before we knew we needed it. If we are ever on the hunt again in this crazy market we will look to her.
I would still be looking for a house if it weren't for Lauren. She knew all the right moves to make to ensure that ours was the offer accepted. I still can't believe that I got the house I got in this market. Everyday I wake up in love with my new house. Lauren is super detail-oriented, and I felt that I was in good hands throughout the entire process.
We worked with Lauren when buyer our home in between 2020-2021, and we cannot say enough positive things about our experience. Not only is Lauren thoughtful, extremely responsive, and so knowledgeable about the market, she truly went out of her way to find us the perfect home. If you are in the market for an agent in Austin, TX, Lauren is the best there is!
My husband and I are extremely grateful for Lauren helping us sell our first home. I've works with several real estate agents in the past and she definitely ranks as #1. Lauren went above and beyond what's expected of an agent! She knows the Austin market well and accurately predicted our appraisal and therefore what we should ask. She's courteous and professional, and overall is incredible at her job! We were very impressed and appreciative of her services and if we ever need an agent in the Austin area again, we will definitely look her up!
We had the pleasure to work with Lauren P. to find our home in Austin and wouldn't have it any other way. Although the market was so unpredictable at times, Lauren's expertise and professionalism was absolutely paramount in helping my wife and I secure our first home. From the beginning of the entire home buying process, Lauren was there every step of the way to coach and advise us to find our best possible match based on our wants and needs. Every request we had as homebuyers was catered to in the best way possible and I cannot encourage anyone enough in the housing market to work with Lauren and her team. 10/10 would recommend!
We've just closed today, and it's been a pleasure working with Lauren. She's highly knowledgeable, professional, and responsive. She always leaves the right amount of room for us to make our own decisions. She simply went above and beyond and we would love to work with her again in the future.
We just closed on our new home and I had to reach out to you to share how wonderful Lauren was throughout this process! Not only was she kind and a delight to work with, but her thoughtfulness and skillset shined throughout the process. From the start, we could tell that she was really listening and understood what we were looking for. She sent a detailed overview of different neighborhoods in the area that would fit out needs, which was critical to helping us find the right community. When touring or browsing homes, she quickly picked up on our preferred style, and was able to share an informed (and accurate!) opinion about what we would and wouldn't like about each house. Even after we selected a home and our offer was accepted, she continued to help us every step of the way. She was there for us day and night, and continually went above and beyond to ensure we had a great experience. We could not recommend Lauren more highly. I wish we could buy another house right now just so we can work with her again! In the meantime, we'll be recommending Lauren and SEED to anyone we know who is looking for a home. You have a gem on your team!