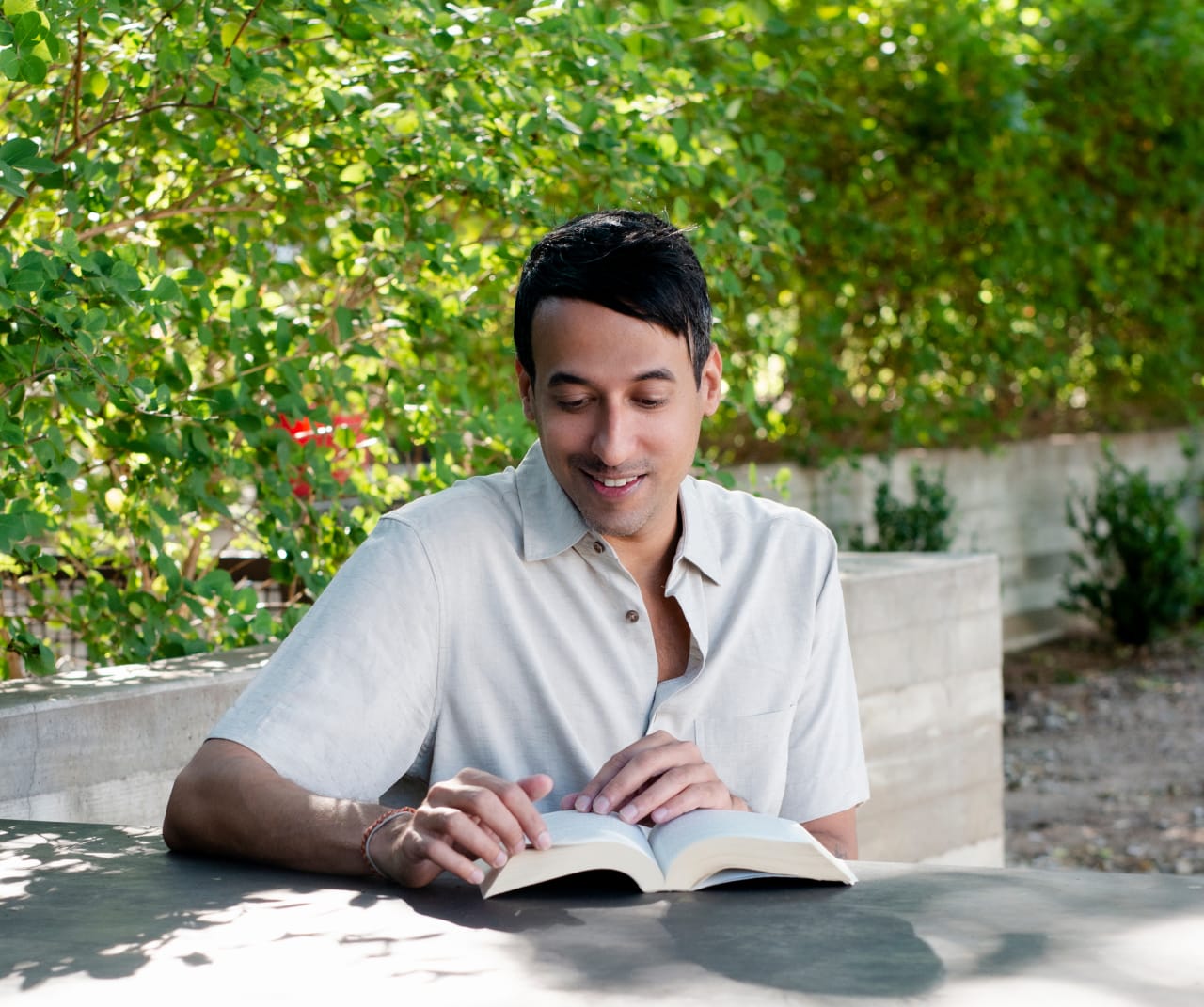 Texan native and resident from 2001-2011, Raz came to know Austin from its core - its incredible music scene. Working as a sound engineer and musician for his time here, he took his music career to the next level by moving to Brooklyn, NY. In Manhattan, he worked in high-end art galleries and as an event producer and production designer for countless high profile clients and venues. He has also toured the country in multiple bands and connects with the concept of home from this perspective. "When you are on the road, your mind wanders about all the places you could live your life. My mind always wandered back to Austin. So I did." As an Austin re-plant, he loves getting to know people from other locales and
what drew them to our pretty pocket of Texas. Becoming a Realtor wasn't a stretch for him. His calm nature takes the stress out of tense situations, and his ability to turn a vision into a reality allows his clients the room to dream without worry. His mission is to match your personality and taste with the perfect home for your lifestyle and to have fun in the process. He likes to spend his free time enjoying the outdoors with his girlfriend Alexandra and their dog, Perla, conceptualizing the future of Indian cookery, and strumming jazz chords on his classical guitar. Raz is a member of the National Board of Realtors, Austin Board of Realtors and Texas Realtors.
Raz gave us such a wonderful experience in our home hunt. He was a trustworthy and reliable agent. He performs his job not only with qualifications, effectiveness and efficiency - but also, with his heart and passion.
We were so appreciative of every aspect of Raz's involvement in the sale of our old property and the purchase of our new property. He was always right on top of everything, which made the sale of the old house and purchase of the new house go extremely smooth and hassle free for us. We are forever grateful and will recommend Raz to anyone in need of Real Estate services!
As a first time home buyer, I did my due diligence and interviewed quite a few Austin realtors before I found Raz and Tammy at SEED Property Group. At the time, I decided to work with them because of their combined experience and knowledge about the rapidly growing Austin market. Not only did they exceed my expectations in that regard, but their patience, integrity, dedication, and tenacity make them, in my opinion, the absolute best team to have on your side. Raz and Tammy fought for me, explained the process along the way, were creative in their approach, and made this very daunting experience a smooth and exciting ride for me. 5/5 stars!!!
Raz Khandpur and I first met and started a diatribe that was from the beginning very down to earth. Raz's approach made me feel comfortable right from the get-go. We started talking about price points, location and what our goals were going to be. This all started back in November of 2019. Both my wife and I weren't too sure that moving to Austin was the right choice for us. But, once we got here and got a feel for all the different neighborhoods we wanted to move here. We really tested Raz's patience with our back and forth on prices and location. He was so patient and met us with an open mind at every corner. He was always there to point out every detail of what we were looking for-pros and cons. This totally helped us out in building our confidence as well as our resistance. We saw a listing by chance and told Raz that we think we found the one. This was on a Wednesday night and he jumped into action getting in touch with the listing agent right away. Upon doing so, we were able to avoid getting the house shown and the possibility of it going into multiple bids by making a great offer. Working together with Raz gave us the house we have today and we couldn't be happier! Thank you, Raz!!
The team at SEED is incredibly knowledgeable, professional, and friendly. My partner and I just purchased our new home and worked with SEED agent Raz Khandpur. He went above and beyond to make us feel empowered, informed, and confident every step of the way. He patiently answered all of our questions and carefully walked us through each step of the home search/buying process. He defined our options in ways we could easily understand so we felt we were genuinely making informed decisions. He advocated tirelessly on our behalf and was always quick to research any finite detail that arose with our particular situation and property. He took the time to understand what exactly we were looking for and didn't waste a minute of our time with properties that felt outside of our ideal search perimeters. He was extremely courteous, positive, and inspiring to work with. The team at SEED was always quick to respond when we needed any assistance and I would highly recommend Raz and SEED. We will definitely bring our business back to them again as long as we live in the Austin area.