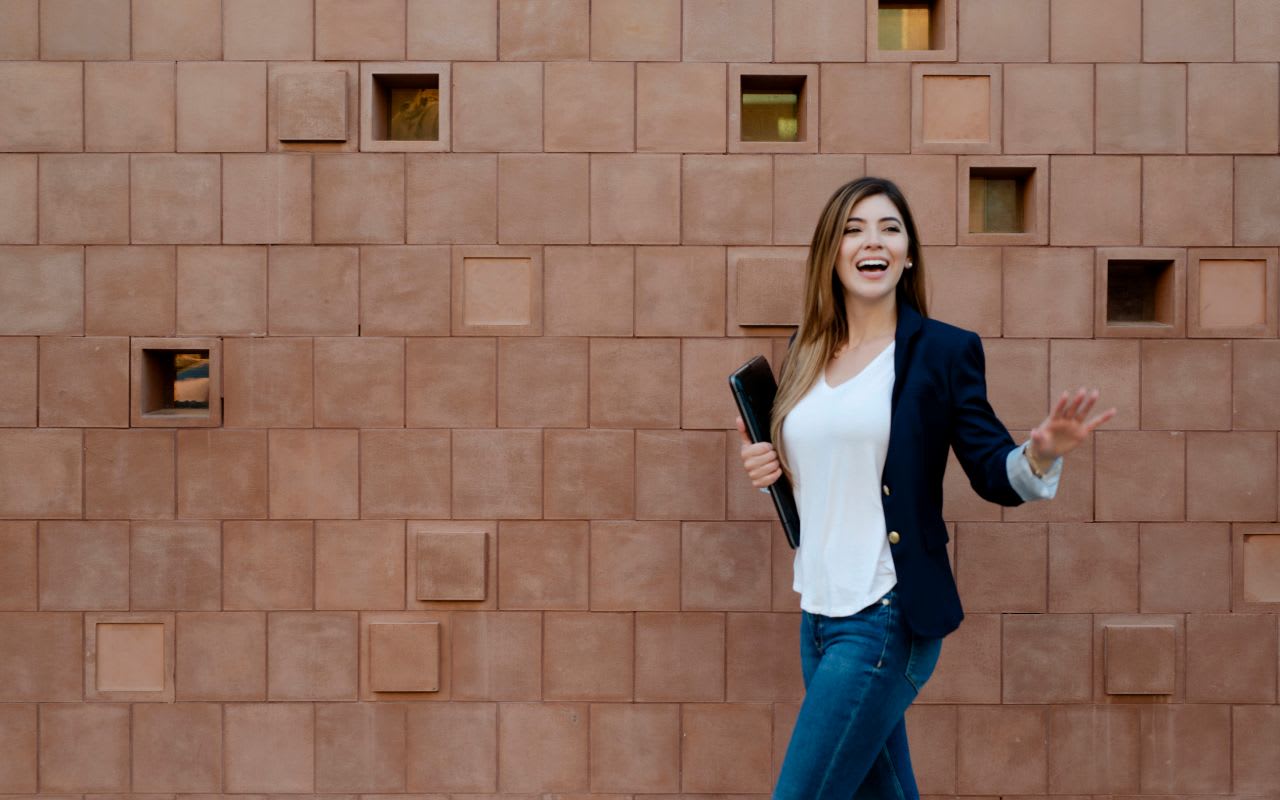 Passionate. Collaborative. Optimistic.

Native to Colombia, South America, Sara Arteaga moved to the United States as a student in search of academic excellence. However, the intriguing culture and remarkable opportunities in the USA, lured her into making her home here. After spending a decade in Dallas, Sara moved to Austin to explore the exceptional beauty and cultural diversity of the city. Sara has been an entrepreneur since the age of 15, and this natural entrepreneurial drive inspired her to pursue a career in the realm of residential real estate. Sara Arteaga combines her love for real estate with a strong work ethic and enthusiasm to serve her community in exceptional ways. She has always relished building special relationships with her clients and guiding them to achieve tangible results. Sara has regularly collaborates and works with investors and is proficient at helping them find the best properties and make profitable real estate decisions. She injects a touch of
optimism into her and strives to go above and beyond in the quest to earn the utmost satisfaction of her clients. An expert negotiator, Sara utilizes her 12+ years of business experience to make the entire home buying and selling experience hassle-free and seamless. Besides this, Sara is a family girl who cherishes spending time in the company of her loved ones.​​​​​​​ She is a true nature lover, animal lover and a people person who never misses out on an opportunity to explore something new. In her leisure time, Sara loves playing sports and acting. She is also a passionate songwriter and singer who loves to dance. Sara is a member of the Austin Board of Realtors, the Dallas Board of Realtors, National Association of Realtors, and a native Spanish speaker.
What a wonderful experience we had with Sara Arteaga as our realtor. Finding a home is not an easy task, yet Sara made it into a marvelous adventure! She was there, with us, guiding us, educating us when necessary, with such patience and dedication. Our mails, texts and calls were always answered immediately. Her charisma and knowledge of the marketplace are also a powerful asset. This charming and caring young woman has made a difference, and with her smile she brings joy. My wife and I are so happy to recommend her to anyone looking into buying a property in Texas.
Our Real Estate Investment company has worked with Sara for a couple of years and has had nothing but success with the properties she has helped us with. As an Investor, finding a realtor you can count on is a must. When working with Sara, her great attitude, professionalism, and experience make her a prominent asset to our investment team. We will continue working with her to both, find the right deals in the right areas of town, and to sell our rehabbed properties. Our success rate when working with her is higher than with any other realtor we have worked with. She is strongly recommended to not only other investors, but to families who understand the financial importance of their present or future homes.
I wanted to write a couple words to say thank you to Sara Arteaga for the amazing attention to detail on this new journey to me as a new home buyer, she was more than spectacular helping me to find my new home, not only that, was an excellent experience, very smooth, she took care of everything making the hole process very easy for me, cero stress and always available to answer any question at anytime without any problems, i will recommend to anyone i know working with her. Thank you so much for being so professional and For the hard work
Queremos compartir la excelente experiencia de compra que tuvimos con la Señorita Sara Arteaga, quien nos apoyó en el traslado de México a Dallas TX. y nos asesoró con la compra de nuestra casa. Mientras estábamos en México, Sara nos envió por correo electrónico diversas opciones que se apegaban al perfil que se le solicitó. Seleccionadas las casas, viajamos a la ciudad de Dallas para hacer nuestro recorrido y encontrar nuestro nuevo hogar. Siendo nuevos en esta ciudad, ella nos acompañó en todo momento en cada paso del proceso, haciendo sugerencias siempre manteniendo una postura neutral, además es una persona que en nuestro caso nos transmitió confianza y seguridad en lo profesional. Al momento de la compra nos guió en la parte financiera y ante la compañía de títulos que tramitó la operación. Por todo lo anterior, la recomendamos ampliamente agradeciendo su apoyo.
Being first time homebuyers, we were very excited to get started with the process but a bit clueless as to what it all entailed. Sara was very knowledgeable and helpful from start to finish. Working with her was such a wonderful experience, she listened to what we wanted and found our dream home! Sara is kind and sweet, and always cheerful. She truly exceeded our expectations and made our experience very pleasant and stress free. Sara went above and beyond for us, as I am sure she does with all her clients, but she truly made us feel like family. Looking for a home should be fun and exciting for everyone and we definitely had that with Sara. We recommend her to all our friends and family looking for a home; she was amazing to work with.