From $200 – $1000: 10 Ways to Spruce up your Space on any Budget
Homeowners often find themselves in a state of flux when it comes to sprucing things up around the house–so many ideas yet so little time. Whether it's something unplanned, like the clogged toilet that turns into replacing old pipes, or planting an herb garden out back, there's always a "project." Knowing how to get the best return on investment, however, can be tricky. Here's a look at some undertakings that are easy to tackle yet yield substantial results: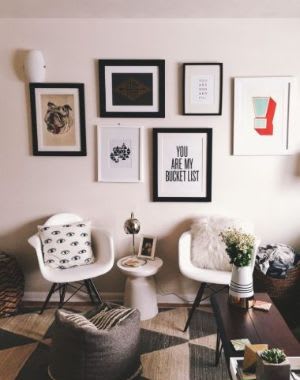 If you have $200, color it beautiful.
One of the oldest ways to instantly change the look of a room is still one of the most cost effective: a fresh coat of paint. Whether your office space is looking dingy or your living room is screaming for some excitement, a novel paint color is a time-tested and true way to breathe new life into your home.
Got art? A piece of artwork, which doesn't have to come from a gallery and can be found at a local thrift store or flea market, will instantly transform a room. Combine these with an effortless piece from one of our favorite local stores Nannie Inez and you have a beautiful blend of vintage and contemporary decor. One of the best rules of art is there are no rules—buy what you like, and matching or coordinating colors to the rest of your space is not a decorating must.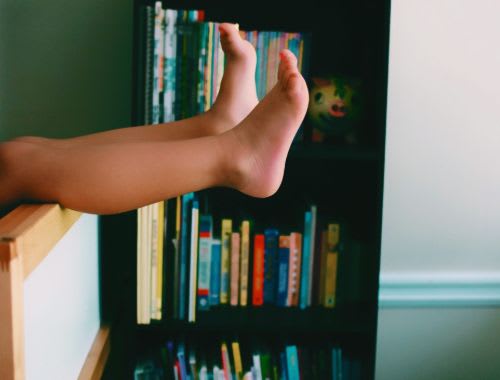 If you have $300, dream a little dream.
Look to a child's space where you can get away with more "creative" decorating. Hire an artist to paint your child's bedroom or play area with an inspiring mural. Children are naturally curious and creative. Ask for your child's opinion, and make him/her a part of the design process.
Adults are fun, too, so if you find your master bedroom is lacking, go for a statement headboard that a crafty DIY-er (yes, that could be you) can tackle as a weekend project. Look for bold patterns or textures to up the style ante in your most beloved of spaces—it's amazing what you can accomplish with a swath of fabric and some plywood.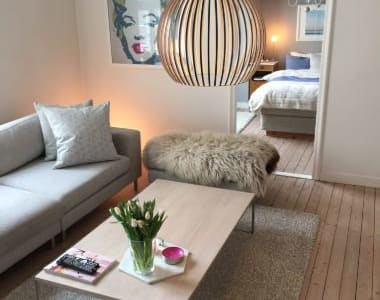 If you have $500, accentuate the positive.
Accent lighting, whether in the form of a new chandelier or lamps placed strategically throughout a living area, can brighten not only the room but your mood as well. If you're installing new lights, don't forget the dimmer switches—they can take an at-home date night from awkwardly bright to romantically lit with the slide of a finger. Local furnishings store Collectic has an unique range of lighting solutions.
If your floors have seen better days, don't neglect the ground on which you walk. New flooring can easily run thousands of dollars, but an accent rug will upgrade a room in minutes. Go for cozy with a natural sheepskin as a landing spot for your feet when climbing out of bed in the morning, or opt for a Turkish kilim to bring pizzazz to an entertaining area -for kilims, Kaskas Oriental Rug Gallery on Kerbey Lane should be your first stop).
If you have $800, let the bright in.
Never underestimate the power of a new front door. An oft-overlooked piece of the curb appeal pie, a new front door can do wonders for the exterior of your home; bonus points if you paint it a bold color that contrasts with the house.
Another opportunity to shine your decorator light is with wallpaper. It's 2016, so the designs out there are not your granny's baskets and flowers. Wallpaper is a great solution for bringing that "wow" factor to a small hallway or powder room. If you're hesitant to take the plunge in a highly trafficked area, start by papering the back wall of a bookshelf or dressing up your master closet. For a higher-end product used in a smaller area, Urbanspace Interiors has you covered.
If you have $1000, design is in the detail.
A major kitchen renovation may not be in this year's budget, but you can take your space from meh to YEAH with something as simple as a new or updated backsplash. It's amazing how this detail can go overlooked in everyone's favorite room in the house. Opt for simple tile (like retro subway) arranged in a new way (like a chevron pattern) for an instant style upgrade.
Another venture that won't break the bank but deliver a serious bang is painting just the outside trim on your home. Don't be afraid to try something striking or be surprised when your neighbors stop and ask what you've done with the place.