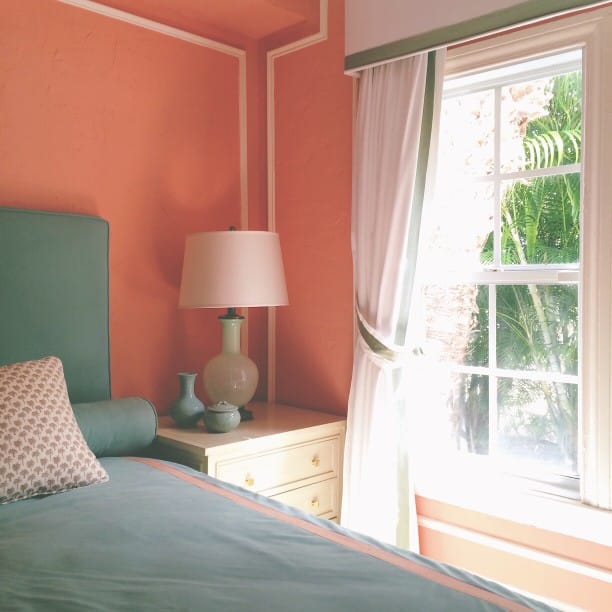 What's Your 2020 Color Palette?
The start of a new year is the perfect time to refresh your home's color palette. Incorporating color is one of the easiest ways to give a room or the entire house an instant update. It can be as simple as adding a new throw blanket across the back of the couch or as dramatic as painting the exterior of the home.
As easy as it is to make changes with color, choosing the right palette can be a challenge. If you need a little coloration inspiration check out these top influencers for color palettes in 2020.
The Pantone Color of the Year 2020
The Pantone Color of the Year 2020
Every year, Pantone names a hue color of the year. Many people will be happy about the selection in 2020 because it's a shade of the . The . To be more specific, it's Pantone 19-4052 Classic Blue.
Pantone describes classic blue as, "Instilling calm, confidence, and connection, this enduring blue hue highlights our desire for a dependable and stable foundation on which to build as we cross the threshold into a new era."
Those are attributes we can certainly get on board with. Anyone who plans to sell a home in 2020 may want to think about incorporating classic blue into their interior decor. It's a color that should appeal to the majority of buyers, including those who follow the latest home trends.
2020 Color Palettes From Leading Paint Companies
Pantone isn't the only company that's selected their favorite color for 2020. Other experts in the art of using color, namely paint manufacturers, have weighed in on which color palettes will make a splash this year.
Behr 2020 Color of the Year and Color Trends Palette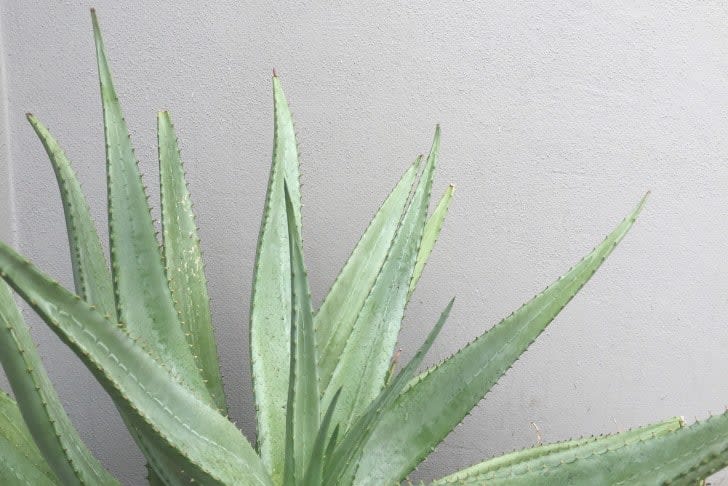 Behr has crowned Back to Nature S340-4 the . The greyish beige color with a tinge of green is simultaneously familiar and unique. Behr is correct in calling it "balanced". Back to Nature is a hue that will work nicely with a range of other colors.
The Behr 2020 Color Trends Palette includes:
Cider Spice
Red Pepper
Bubble Shell
Dusty Lilac
Dragonfly
Rumba Orange
Creamy Mushroom
Bluebird
Battleship Gray
Charismatic
Secret Meadow
Graphic Charcoal
Light Drizzle
Painter's White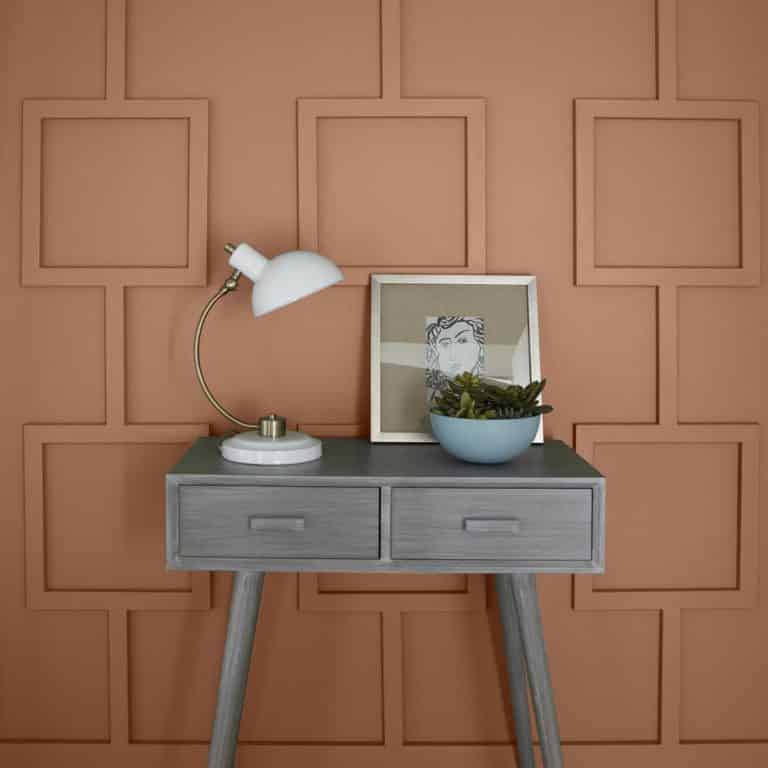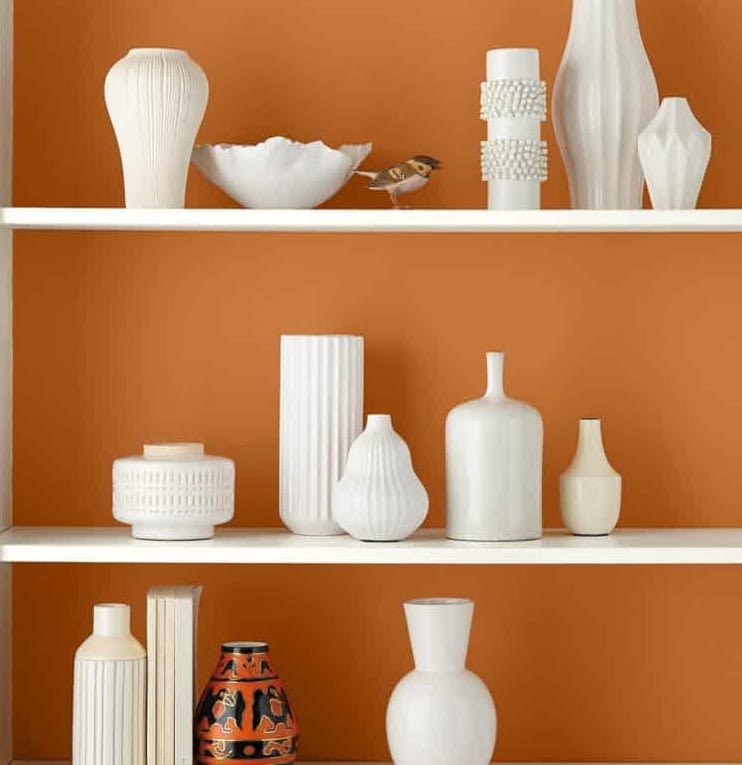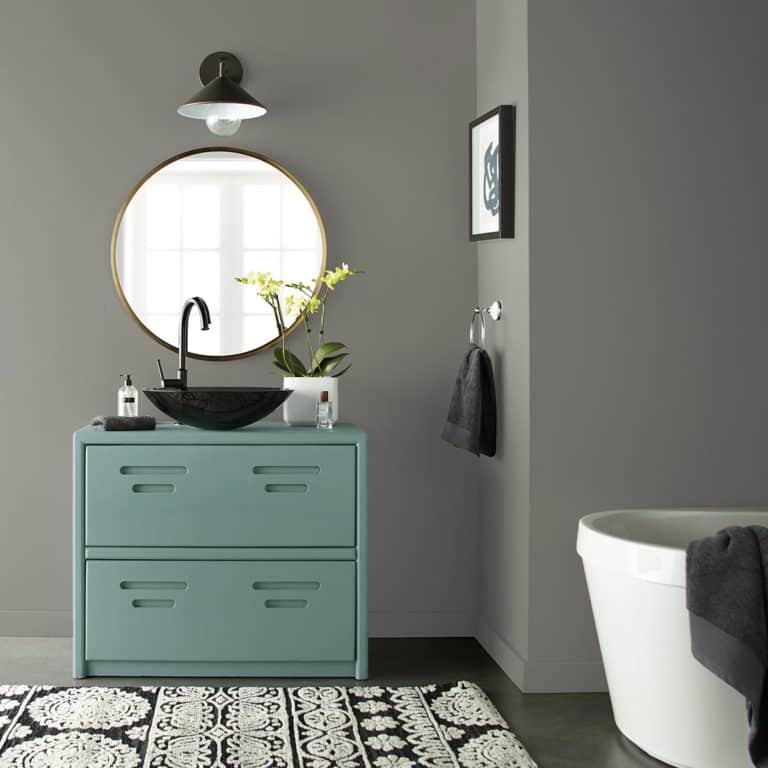 Behr – Battleship Gray & Dragonfly
Benjamin Moore Color of the Year 2020 and Palette Selection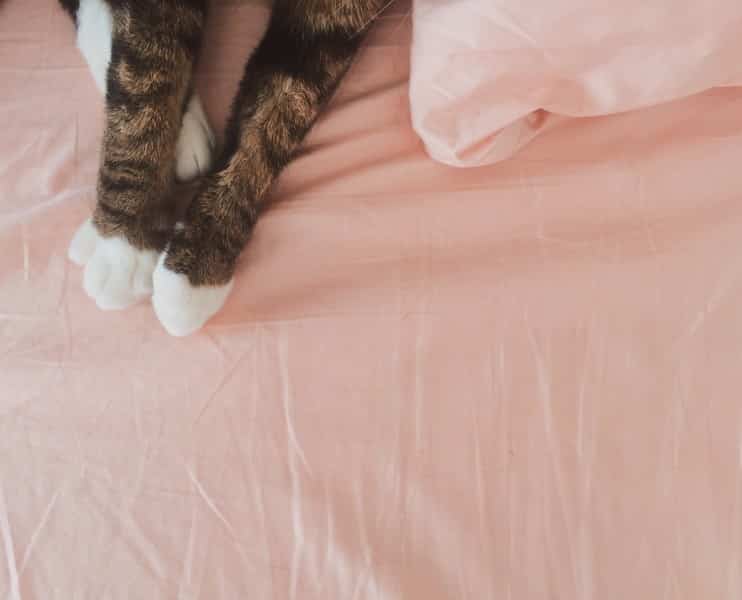 First Light 2102-70, a pale rosy peach tint is . The color was selected to serve as the ideal backdrop for a variety of colors. The other nine colors in the palette are relatively understated but sophisticated. The 2020 color palette includes:
White Heron OC-57
Crystalline AF-485
Windmill Wings 2067-60
Buxton Blue HC-149
Golden Straw 2152-50
Thunder AF-685
Cushing Green HC-125
Oxford Gray 2128-40
Blue Danube 2062-30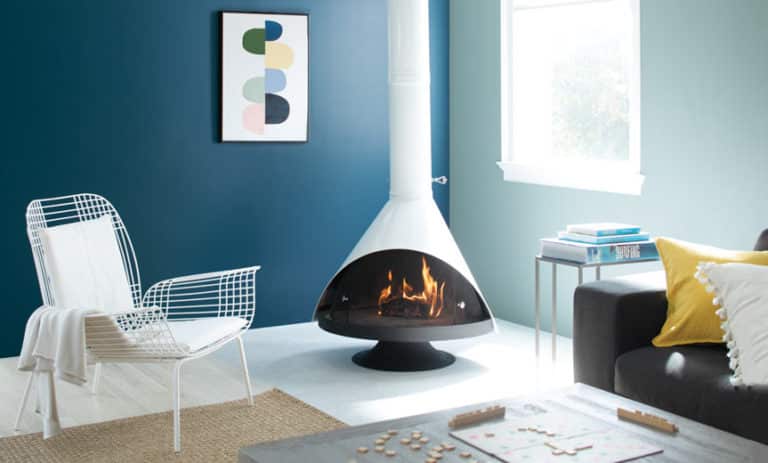 Benjamin Moore – Blue Danube & Buxton Blue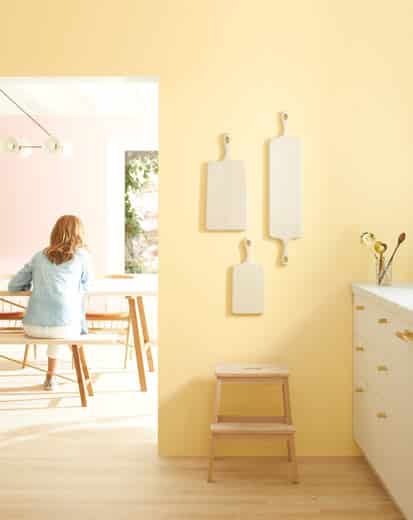 Benjamin Moore – Golden Straw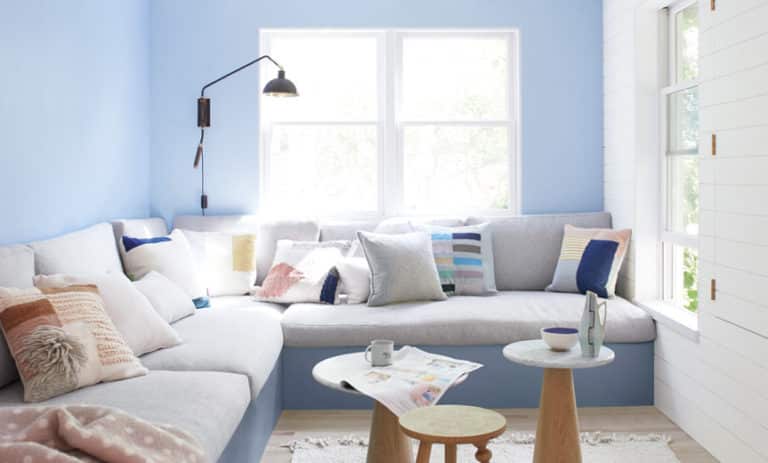 Benjamin Moore – Oxford Gray
Sherman Williams Colormix Color Forecast 2020
Sherman Williams has stepped it up with not one but five color palettes that they think will be big in 2020. The includes 45 hues. Four of the five palettes contain mostly subdued colors in earthy tones. The Play color palette is the one exception. It includes nine colors that are mostly bold:
Pure White
Juneberry
Eros Pink
Gambol Gold
Oceanside
Rock Candy
Auric
Aquarium
Caviar

Sherwin Williams Color Forecast
Color Palettes That Are Vintage With a Modern Twist
Maybe it's because we're entering a new decade, but there's definitely a trend toward vintage color palettes with a modern twist. All of the color theorist aficionados above are leaning towards slightly edgier versions of vintage colors that have been around for years.
Warm pastels are definitely on the radar for interior decorators. They are timeless colors that have wide appeal. Think spring and autumn hues rather than stark winter and summer shades.
The New Neutral – Dusty Teal
If you explore current color trends you'll notice "dusty" is used to describe many of the on-trend hues. Basically, add a gray undertone to a color and you'll get its dusty version. Interior decorators are raving about dusty teal. The deep yet calming color is popular because it pairs nicely with almost any palette yet it stands out. These qualities have earned dusty teal the designation of being the new neutral of 2020.
Need help updating your home's color palette before putting it on the market? The sales team at SEED Property Group can help you select a color palette that will highlight your home's best features and attract more buyers in 2020. Give us a call to