It's almost October in Austin, so you know what that means: the grounds at Zilker Park will soon turn into one of the best live music festivals in the country. We've been around Austin for a while, and we love sharing what we've learned over the years with our readers. Below are a few tips to make this year's ACL Fest—one of the best lineups in recent memory in our humble opinion—a success.
The Basics
Our number one recommendation for anyone attending ACL is to BRING WATER. It's a long, often hot (as temperatures are known to be in the 80s or 90s during an Austin October) day. You're allowed to bring in two factory-sealed bottles of water per day, but our advice is to bring an empty reusable container that you can refill throughout the day at one of the free water-filling stations.
Coming in a close second to water on our "be prepared" list is SUNSCREEN. It's Texas; it's hot; it's an open field.
Time is your friend: use it while texting. There is notoriously spotty cell phone reception during ACL, so if you're meeting up with another group, tell them to meet you at a specific place and time. Even in 2019, there's no guarantee that your text will go through immediately upon texting.
Bring a chair! ACL is one of the only festivals of its kind and size that allows you to bring your own chair. Take advantage of this often-overlooked fact and sit back and enjoy the show(s).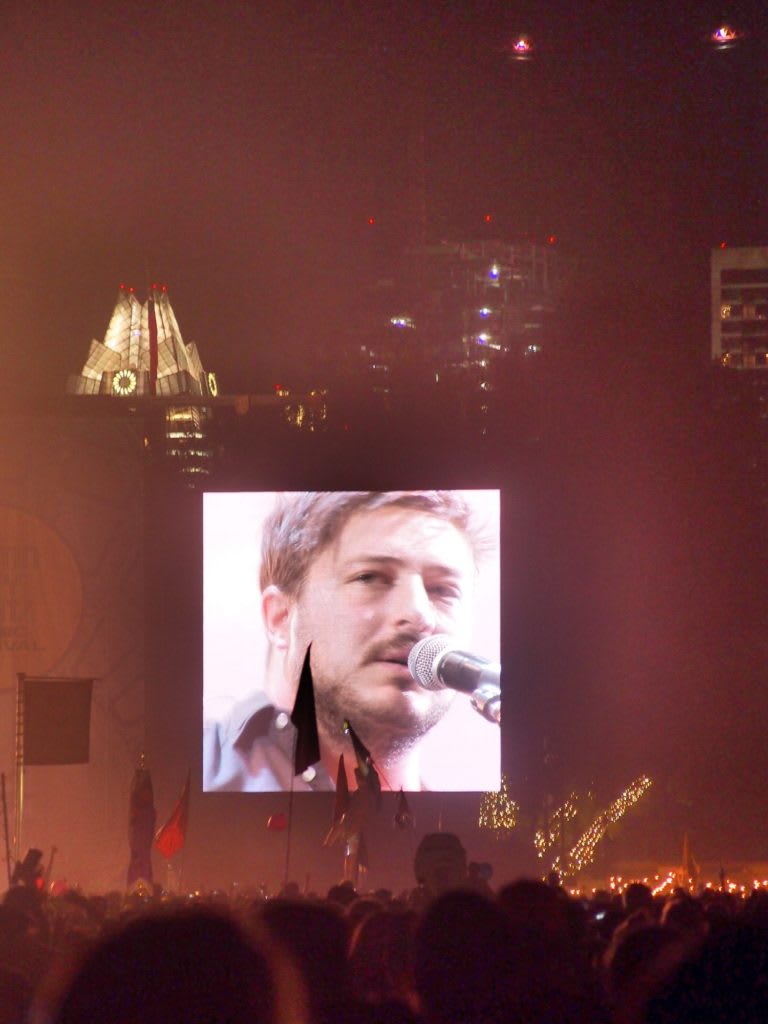 Mumford & Sons
Eats and Drinks
In addition to that water we mentioned above, beer-lovers will want to check out the Barton Springs Beer Hall while the wine folks can enjoy the (new last year) ACL Wine Lounge.
When you need a delicious, fresh beverage to get you through the day, Austin's own Juiceland offers a festival-only juice called Fun Punch.
There's no shortage of tasty food at ACL. In a city where nearly everyone declares themselves a foodie, this isn't the festival for your average festival funnel cake. A couple of spots we're excited to visit this year are Bananarchy and MicklethwaitCraft Meats.
If you're down for an entire weekend of fun, don't forget to grab a Topo Chico at the start of morning numbers two and three. It's Austin's secret—maybe not so secret—hangover cure.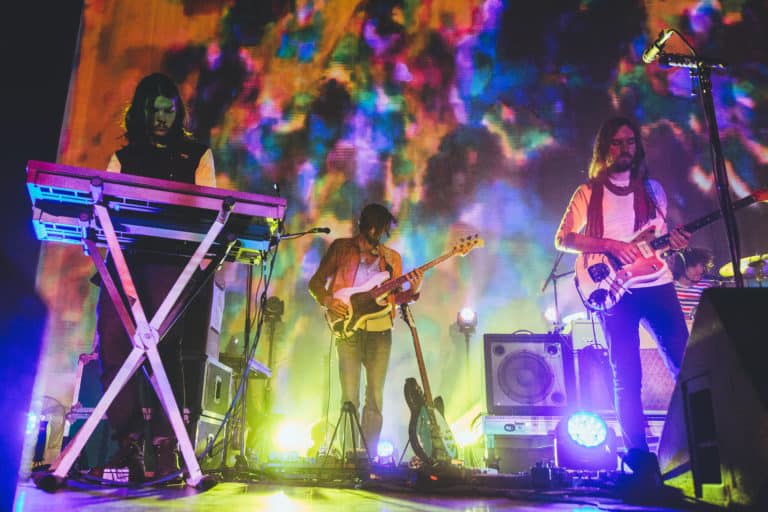 Tame Impala
The Picks [if we could only choose five]
Our top pick this year made the decision easy for two reasons 1) this band has never performed at ACL and 2) this bandhasn't played in Austin since 1993. Can you guess? That's right: Guns N' Roses is our top pick for the must-see shows thisyear…if for no better reason than for that late 80s/early 90s hard rock nostalgia.
If you missed him last year, you aren't the only one since the artist known as Childish Gambino (AKA Donald Glover) had to cancel his ACL appearance following an injury. This year he's back and easy vote for our second don't-miss performance.
Let's hear it for the girls! It's been a while since female artists have topped the lineup at ACL Fest. Our top pick is Cardi B, one of three female headliners for this year's festival.
Speaking of girls—and Texas girls at that—country music artist Kacey Musgraves is one of the hottest artists out there at the moment. Don't miss her!
Rolling Stone calls them a "blockbuster psych-rock act," and we can't wait to see Australian sensation Tame Impala live.
The Weekends [Broken-down/who to see when]
– Weekend 1, October 4-6: Guns N' Roses, Thom Yorke (former lead singer of Radiohead for some more 90s nostalgia), Lil Uzi Vert, Kali Uchis, Cardi B, Gary Clark Jr., Childish Gambino and The Cure (to round out your weekend of throwbacks).
– Weekend 2, October 11-13: She's the youngest headliner in the festival's history and on the bill for weekend number two. Be sure to check out Billie Eilish. Other top weekend picks: Tame Impala, The Raconteurs, Robyn, Mumford and Sons, Kacey Musgraves and James Blake.