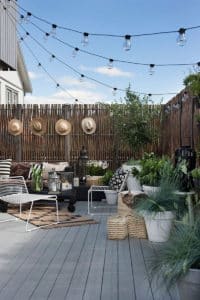 Not that we actually have seasons in Austin, but if we did, springtime would be top on our list. It's the time of year when things are new and fresh and you simply can't fight the urge to or .
Before outdoor party season is in full swing, take a minute to inventory your outdoor space to make sure it's show ready. Here are some trends your friends at SEED are forecasting for the upcoming 2019 outdoor season and some of our favorite picks that will get you springtime ready: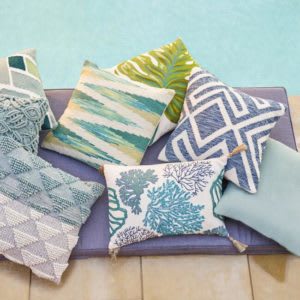 Cozy Comfort: Just as interiors have seen a move toward this idea of all things , the outdoor scene is picking up on the comfy vibe as well. Especially in a town like Austin where it's easy to blend indoor and outdoor living, think of all the cozy things—plush cushions, shady spots and warm fire pits—when designing your outdoor space. SEED pick: from World Market will bring cozy texture to your space.
Simple Function: Another indoor trend that's moving outside? . If you haven't already, it's time to invest in simple outdoor furniture that is both functional and stylish. And when it comes to the patio, or any other outdoor living space, function means mobility. Your outdoor space is naturally more fluid than inside the home, so go for furniture that is modular and lightweight so you can change things up at a moment's notice. SEED pick: Part adult bean bag, part stylish outdoor seating, we're big fans of the Gios chair from online retailer Article.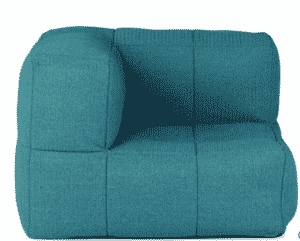 Peaceful Tranquility: The sound of moving water is one nature's most peaceful sounds and can bring a sense of calm and tranquility to outdoor spaces. If you love the outdoors and have the space, go for a koi pond to welcome nature to your back yard. But if your outdoor space isn't quite as oasis-like as you would dream, a simple water feature can also do the trick. SEED pick: this fountain available from Perigold combines simplicity of style with luxury and serenity for a perfectly peaceful outdoor escape.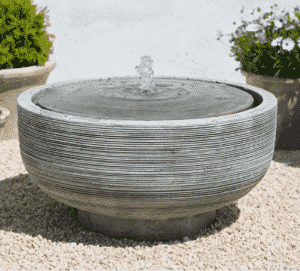 Mood Lighting: The possibilities in outdoor lighting are nearly endless. When the sun goes down, take the opportunity to make your space shine (pun intended) to create the ultimate outdoor sanctuary. From lanterns to string lights, mix and match to create your own dreamy outdoor atmosphere. SEED pick: for drama to the max, we like the Pacifica outdoor pendant from Serena & Lily that comes in three sizes to accommodate your outdoor needs.
Go Green: It might seem like a bit of a no-brainer, but sprucing up your outdoor living space with actual living things is key. Depending on your skill with keeping plants alive—no judgment from our end—you can go for something simple like a palm leaf in a cool vase or more complex like a tailored rose garden. Whatever your skill set, pay as much attention to the living things around you as you do to furnishings and lighting. SEED pick: these from CB2 that work with tons of décor styles.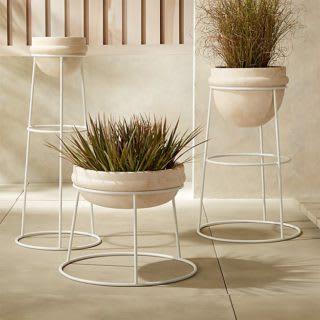 We hope our tips will help get you springtime ready. If you need more advice, be sure to follow us on Instagram @seedaustin for your daily dose of design inspiration!