SEED Property Group's own Leslie Breeland has called Austin's Circle C Ranch neighborhood home for the last 7 years. We sat down with her to discuss how her chosen neighborhood has become the perfect fit for her, her husband and their young family.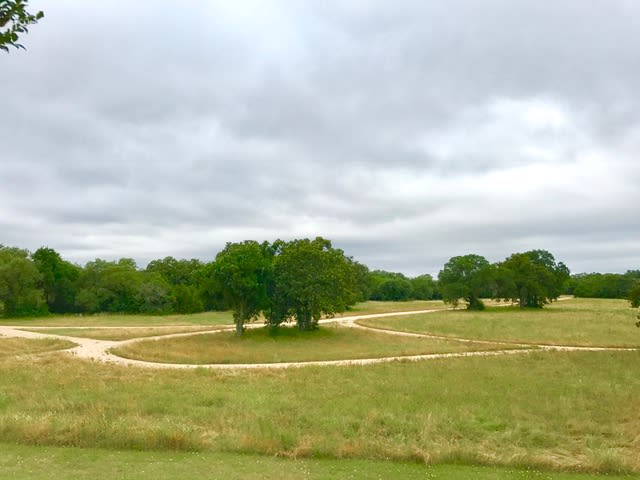 WHAT NEIGHBORHOOD DID YOU CHOSE IN AUSTIN AND WHY?
Back in 2009, after much consideration, we purchased our first home in Circle C Ranch. We were open to living in other parts of the city, but the fact was that we could get more for our money out in Circle C. The other benefits were its close proximity to shopping/dining, and the schools are fantastic. We knew we would have a family at some point, and we didn't want school to be an issue.
WHAT'S YOUR FAVORITE RESTAURANT OR RETAIL IN YOUR NEW 'HOOD?
My fave boutiques are Kash Boutique and . I also love margaritas, so makes it into the mix pretty often. If we want to do something a little more upscale, is great for a date night.
WHAT ARE SOME OF THE BEST PERKS TO LIVING IN CIRCLE C?
Circle C is a beautiful neighborhood! Even after all these years, I am still
in awe of how manicured the landscaping is. It's such a nice thing to see on my drive home. It's also a very active neighborhood, with people of all ages strolling the sidewalks, riding their bikes, jogging the trails, playing in the park, and walking their dogs. We have a great HEB grocery store in the neighborhood, along with several good restaurants, cute boutiques, coffee shops, you name it. The two community pools and the great schools don't hurt either! As a busy mom, I try to keep my life as streamlined as possible. I love having so many amenities close by. I can go grocery shopping, pick up the dry cleaning, get my nails done, buy a gift, grab a Starbucks, and pick up my kids from school or sports activities without even leaving the neighborhood.
WHAT'S YOUR FAVORITE AREA OR DETAIL IN YOUR HOME?
My favorite thing about our home is the front yard. We have some serious curb appeal (thanks to the previous owners). Our house was built in 1988, and we have two well established Live Oaks in our front yard that are outstanding. We even got to hang a swing in one of the trees after our first child was born. It's pretty idyllic.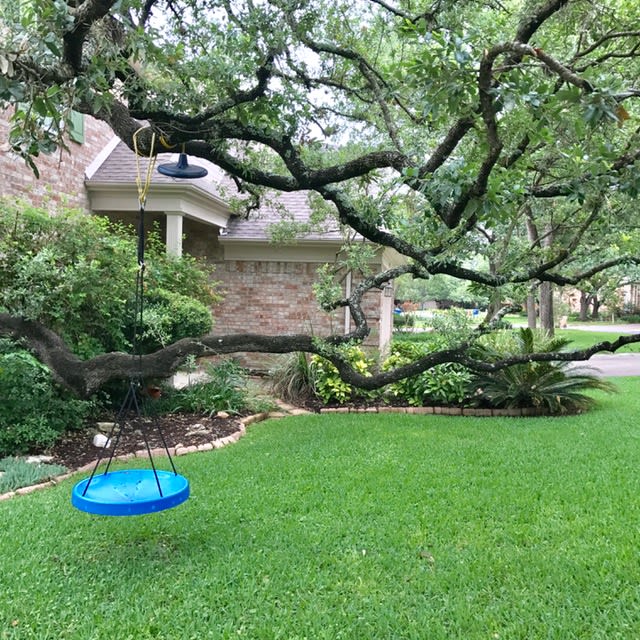 WHY IS CIRCLE C UNIQUE?
It's a hideaway from the hustle and bustle of the city, and it's well equipped with all the extras, so you don't have to leave the neighborhood much, unless you just want to! If you head north, it's about a 10-15 minute drive downtown (excluding rush hour). If you head south, you'll find yourself in the hill country, hanging out at a cool distillery or brewery. We feel like living in Circle C gives us the best of both worlds.