April 2016 sales data has been released from the Austin Board of Realtors – and as we could have told you just from the fast pace of business around here at SEED, inventory is down, sales prices in Austin are up, and buyers are buying. This of course is old news for all of you who have been following the market but what surprised even us was that – according to the market data – April 2016 compared with April 2015, the median sales price for a single family home in the Austin area has risen 7% and in the city of Austin has gone up 11%. ​​​​​​​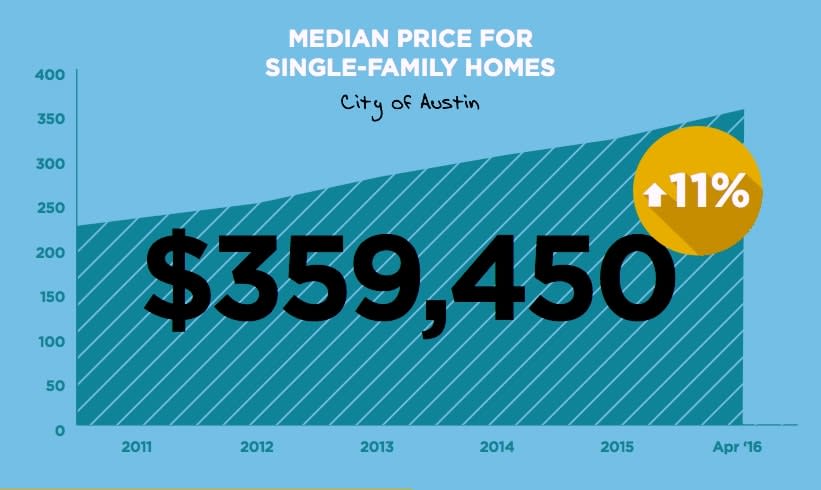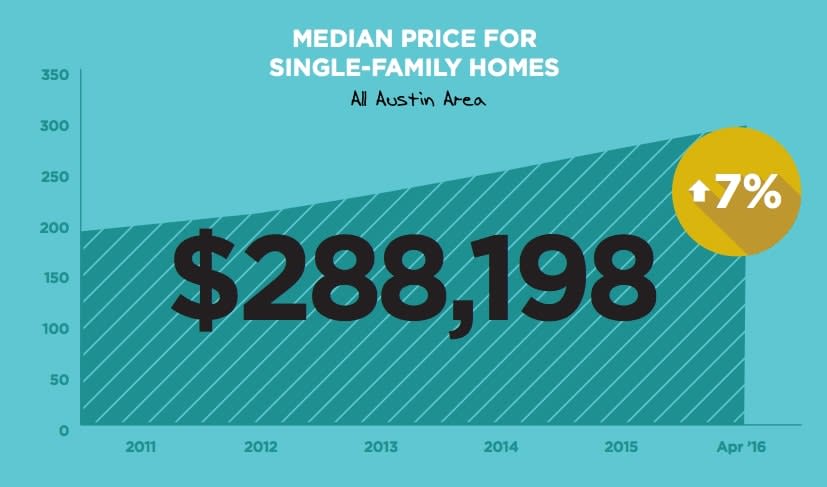 Are the rising prices going away anytime soon? Likely no, especially for Austin homes close to downtown and located near major employers. One of the strongest indicators of any real estate market strength is job growth. JOBS = REAL ESTATE…and we definitely have job growth in Austin. In fact, according to the Texas Workforce Commission, Austin's jobless rate is currently at a 16 year low of 2.9%. With projects like the Dell Medical School and the Dell Seton Medical Center underway along with growing companies like Oracle and Apple expanding their campuses and work force in Austin, continued job growth seems certain for our fine city.
What does this mean for buyers? If you are thinking of purchasing a home or condo, it means that your buying power right now is much stronger than it will be next summer. For example: right now, in East Austin, $450,000 can get you 3 bedroom, 2 bath home around 1400 square feet. Next summer, to buy the same home, you will need to spend up to $500,000.
So with all of the competition – where does a buyer go to buy right now and how does one compete? Some of our favorite neighborhoods to buy for under $400,000 are Milwood, Quail Creek, Windsor Park, and University Hills. We also love zip code 78745 (south Austin) and 78702 (central East Austin). Believe it or not, there are still deals to be had out there. As far as competing, that's where we come in with strategies for helping you navigate this competitive market. Contact us today or complete this online buyers questionnaire and we will match you with the SEED agent who fits your needs best.