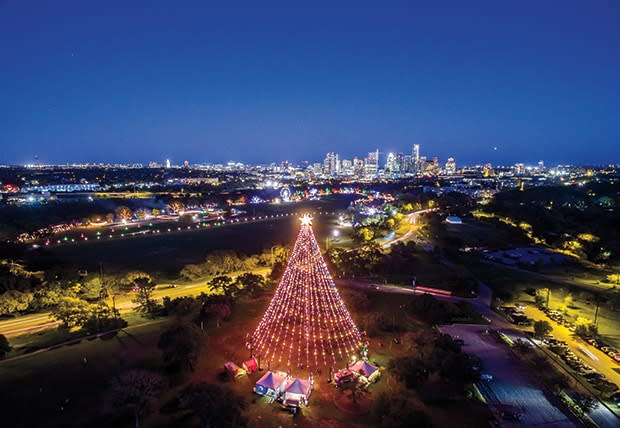 We're ending 2018 on a strong note here in Austin. With month after month of record-breaking sales and increasing new listings, it's no surprise that 2018 has proved one of the highest-grossing years on record. Now the question is, what is to come in 2019?
Real Estate Stats At A Glance:
(Year-over-year November 2017 to November 2018, Austin-Round Rock MSA)
Single-family home sales activity up 1% to 2,201
Median price for a single-family home up 2% to $301,391
Average of days on the market up 3 to 64 days
Average of 2.7 months on inventory up .2
New listings on the market up 2% to 2,380
Active homes on the market up 12% to 6,907
Pending homes on the market up 3% to 2,217
Apple to Build 1 Billion Dollar Campus
Our news feeds were abuzz this past week with the announcement that Apple Computers is building a $1 billion campus in Northwest Austin. The planned 133- acre environmentally friendly campus will soon be home to 5,000 new employees, with the possibility of growing to 15,000, which would make Apple Austin's largest private employer. The large talent pool and low housing costs (in comparison to Silicon Valley) make Austin the ideal place for the new Apple campus. The campus will break ground in 2019 and is expected to open in 30 to 36 months. There are mixed feelings on this announcement as Austin's supply of talent is already in high demand. However, government leaders like Williamson County's Director of Administration Rebecca Clemons are pretty pleased with the plan. "Apple's vision on innovation, quality, and simplicity align with the values here in Williamson County," said Clemons in a statement." This new expansion is a perfect example of the astounding growth and opportunity that are possible when a company and a community work together."
New Planned Community for Georgetown
A new development named Wolf Lake Village is planning on settling in Georgetown just off I-35 and state hwy 29, just across from Wolf Ranch Town Center shopping. This massive 164 acre planned community would be composed of single-family homes, multi-family homes, retail space, and office space. There is potential for 5.3 million square feet of office/retail space and residential unit development. Wolf Lake Village would be modeled after a classic Italian village. "It's an opportunity to create corporate campuses and high-quality jobs in Georgetown," Assistant City Manager Laurie Brewer said. "It allows for enhanced quality-of-life features, as well as that mixed-use development." Construction is expected to start in 2019.
Austin's Affordability Puzzle
The city of Austin's Neighborhood Housing and Community Development (NHCD) department is making headway on how to best implement the "Strategic Housing Blueprint" adopted by the city council in the Spring of 2017. The ten-year housing policy blueprint calls for the construction of 60,000 affordable housing units accessible to residents earning 80% or less of the median household income. The goals set by the blueprint are "intentionally ambitious" and focus on "community values" directives that include keeping of Austin residents from being "priced out" of the housing market, city investment in affordable housing for those who need it most, creating affordability and diversity throughout the city, and helping reduce household costs through additional measures like energy efficiency and sustainable building methods. While the NHCD's draft plan for putting the affordability blueprint into action is still being modified, suggestions to the city's planning commission from the department have included implementing land development and code changes as well as streamlining city permitting processes for new construction.
Whether you're thinking of moving to Austin or just looking to move neighborhoods, SEED is here to help! Contact us today.