Still hot but cooling off? Latest home sales data released by the this month indicated that continued rising home prices within the city of Austin, along with continued limited inventory, lead to a 1.6% decrease in home sales volume during the first six months of 2019. Though the median price of a single-family home increased 3.2% to $387,100, new listings and active listings have both decreased so far this year. In June alone, the median single-family home price in Austin was $420,000, up 10.9% year-over-year.
"We have seen slight dips in Austin's home sales before, but because this decrease is over the course of six months, it could be indicative of a larger trend," Kevin P. Scanlan, 2019 president of the Austin Board of REALTORS®, said. "Austin's limited housing inventory—which dropped below two months in June—and increasing home prices have resulted in fewer sales over time. As Austin continues to be one of the most desired cities to live in the United States, the suburbs are benefiting from this demand."
While the market continues to grow due to strong demand, Austin's limited housing inventory and increasing prices are pushing people further into the suburbs, Scanlan added.
Indeed, the home sale slowdown in Austin has led to gains elsewhere in the metro. Williamson County saw a 7.8% increase year-over-year with 5,783 single-family home sales over the first six months of 2019. Hays County saw a 6.3% year-over-year increase over the same period, while Bastrop County registered a 9.4% increase and Caldwell County saw a 2.8% increase. Despite Austin's decrease, Travis County overall still registered a 1.1% increase year-over-year in single-family home sales, up to 7,872 homes. The Austin metropolitan area saw gains as well, with single-family home sales jumping 4.3% year-over-year to 16,203 sales. The median home price in the metro was $315,000 over the first six months of 2019, while total sales dollar volume in the metro jumped 6% year-over-year, reaching more than $6.4 billion.
People are moving to Austin in greater numbers than those leaving, "which has been true for a very long time and will continue to be for the foreseeable future," Mark Sprague, state director of information capital for Independence Title, said. "The good news is resales are well in line with where values should be. And, developers are putting more dense communities on the outer rim of the city, a trend which should lead to more affordable pricing comparatively."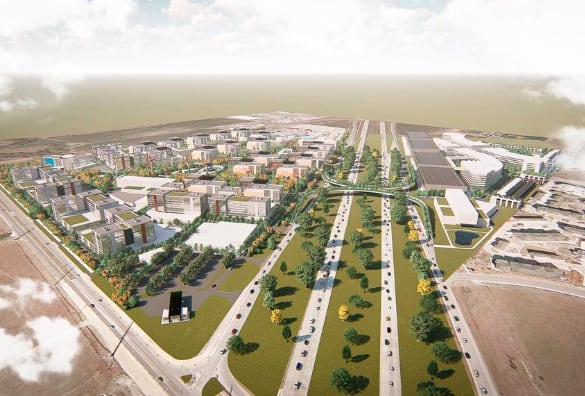 "The Next Domain" underway may straddle Texas Highway 130 with a pedestrian bridge. Photo courtesy of Austin Business Journal.
Pflugerville for the Win
In a conducted by Chamber of Commerce, a digital resource for small business owners, Austin's Pflugerville suburb came in at No. 5 best place to live in the Lone Star State. The five factors used to build the list included employment (number of establishments, median earnings); housing (owner-occupied housing with a mortgage, monthly housing costs); quality of life (work commute, poverty levels); education (percentage with a bachelor's degree or higher); and health (obesity ratios).
In other Pflugerville news, this past week, Negba Group Inc. to transform 120 acres of once-farm-land into "pedestrian-friendly community with an integrated mix of uses including housing, employment, lodging, retail, parks, natural areas and a potential civic center," planning documents state. The project, called "North Pointe" will feature two "campuses" separated by the toll road that could be connected with a pedestrian bridge. The project is expected to increase residential housing demand in what is already cities in the US. Construction expected to commence in early 2020.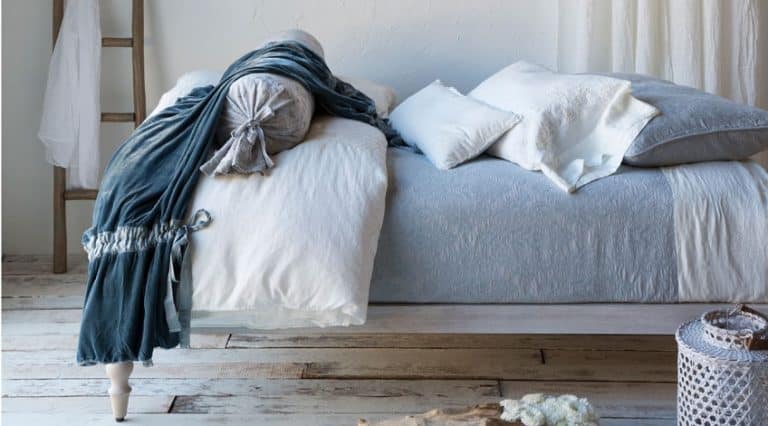 ​​​​​​​
Considering a Short Term Rental Business in the City of Austin?
Austin continues to work on solving the short term rental regulation puzzle as to how to regulate short term rental businesses currently operating within the city of Austin. by an independent consultant, more than 75% of the 10,000 short term rentals in the city of Austin are operating unlicensed.
Those unlicensed operators are not only potentially costing the city of Austin millions of dollars in hotel occupancy tax revenue, but also, according to a recent city of Austin code department , the majority of the department's STR enforcement resources are being spent on unlicensed STR operations. A total of 581 unique properties have had confirmed STR-related code violations so far this fiscal year, and 93% of those have been unlicensed. If STR websites began collecting the hotel occupancy taxes at the time of checkout, Austin could bring in as much as $7 million in taxes annually from just Airbnb. Under , only short term rental properties occupied by owners are permitted in the city of Austin. The city hopes that with the help of the 3rd party consultant, Host Compliance, they can target and enforce regulation to more than 3500 unlicensed STRs by February 2020.