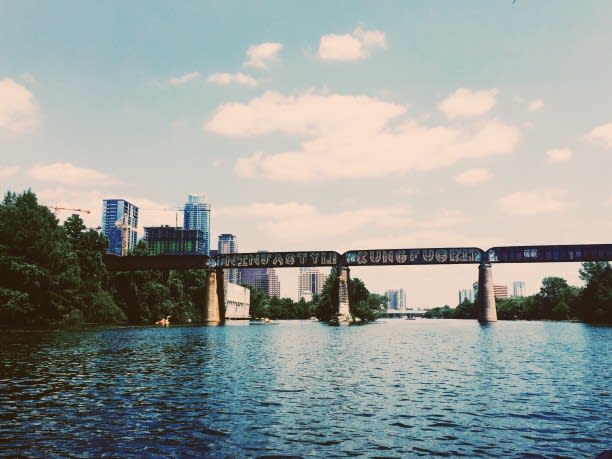 Spring has sprung, February has shown to be not only another strong month for the Austin area, but the highest on record. There has been a significant increase in active and new listings on the market. With such a strong start to the season, we can't wait to see what the next month brings.
Real Estate Stats At A Glance
(Year-over-year February 2018 to February 2019, Austin-Round Rock MSA)
Median price for a single-family home stayed at $295,000
Average days on market down to 70 days
Average inventory up .3 months to 2.3 months.
New listings on the market up 7% to 3,015
Active homes on the market up 19% to 5,858
Pending homes on the market up 17% to 2,715
Austin Habitat for Humanity Snags ABJ Award
Austin Business Journals 2019 top green home builder award went to Habitat for Humanity. With the main goal of keeping utility costs as low as possible, they managed to keep things green in the process. Every home that AHH builds is designed to achieve at least a three-star rating from Austin Energy Green Building program. In a recent project and partnership with the Guadalupe Neighborhood Development Corp., Habitat for Humanity built four net-zero homes in East Austin, these homes produce just as much energy as they consume in a year. All of the net-zero homes received a five-star rating from AEGB. The VP of construction for Austin Habitat said: "Reducing the cost of energy utilities helps our homeowners manage their monthly expenses and focus on supporting their education and employment goals, ensuring health and wellness, and building assets for the future."
Goodbye Hooters, Hello Highrise
Plans for yet another highrise are now in motion for the old stomping ground of Hooters. Stream Realty Partners LP is set to break ground this month on RiverSouth, which will be a 15-story, 350,611-sqft office tower. The high-rise is in the South Central Waterfront Initiative, which is a plan to replicate the density and walkability of downtown on the other side of Lady Bird Lake. As far as being positioned next to the Long Center, David Blackbird the Regional managing partner for the property said "There will be demand for parking on nights and weekends. Being office space with a large parking garage, we are serving that area with additional parking to help alleviate some of the constraints." Blackbird also stated that they haven't gotten any signed leases yet, but there has been a lot of activity. Some of the enticing amenities included are an on-site fitness studio and locker rooms, bike valet and high-end interior finishes…oh and a rooftop bar with city views (at last!).
Austin 3D Home Printer Shines at SXSW- Again
Austin based startup Icon Technologies debuted its next-generation 3D home printer named Vulcan II at SXSW this year. This new version is 2.5 times faster and has the ability to print structures up to 4 times larger. Icon uses large-scale 3D printers and a cement-based material called "Lavacrete" to build homes quicker, cheaper, and more sustainably than homes built via traditional methods. Founder and CEO of Icon Jason Ballard said, "Vulcan II is capable of constructing a house of up to 2,000 square feet. The previous iteration maxed out at about 500 square feet." And now with 9% fewer imperfections than the previous 3D printer. Ballard also said we should expect to see printing housing coming to the U.S in the coming months. Icons ultimate goal is to help solve the global housing crisis. The company plans to build in current residential neighborhoods, but 30% below market price.
Now that the hustle and bustle of SXSW is over and our Spring-breakers are all back into town, let's get back to it. SEED is here for all of your real estate needs. Contact us today.