With it's easy access to downtown via the Highland commuter rail and upcoming additions like Easy Tiger's upcoming North spot, exciting things are happening in Highland. Recent buyer, Alex H was kind enough to allow us to share her and her boyfriend's experience purchasing a home in area north-central Austin, and why they are happy they chose Highland to put down roots.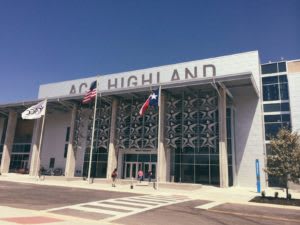 ​​​​​​​

WHAT NEIGHBORHOOD DID YOU CHOSE IN AUSTIN AND WHY? Proximity to public transit and biking routes were critical decision factors in the buying process. Highland has a great mix of both with the Highland light rail station just a few blocks away and several bike routes running through the neighborhood. The redevelopment of Highland Mall and revitalization of St. Johns park also meant we'd have all sorts of new recreational options cycling distance from home.
WHAT WAS THE MOST EXCITING PART OF THE HOME BUYING PROCESS? Coming home with the keys!
WHAT'S YOUR FAVORITE ROOM OR DETAIL IN YOUR HOME?
The yard is huge and we're looking forward to finally being able to adopt a dog after years of renting in a house that didn't allow pets.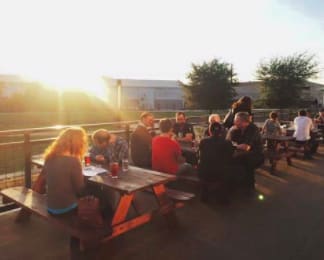 ​​​​​​​

WHAT'S YOUR FAVORITE RESTAURANT OR RETAIL IN YOUR NEW 'HOOD?
Black Star Co-op has an amazing selection of brews and a mouth watering menu. Sitting on their patio with a cheese plate and a beer on a nice afternoon is a little slice of heaven.

WHAT WAS YOUR MOTIVATION FOR BUYING? Realizing that Austin was going to be home for the foreseeable future and wanting the predictability to be able to do things like adopt a dog or invest in a nice yard set-up.
WHAT SOLD YOU ON WORKING WITH TAMMY? Tammy's years of experience in the Austin market, her patience, responsiveness and pragmatism all stood out to us as we looked for a realtor.
HOW WOULD YOU DESCRIBE TAMMY IF YOU WERE TO RECOMMEND HER TO A FRIEND? Tammy is thorough, thoughtful and and easy to get along with. She brings a great perspective to the process and is really just a pleasant person to spend hours driving around with – which let's be real – is a big part of the process!