While our fair city has been the springboard for more than a handful of successful national chains over the past few decades, we also pride ourselves on being host to much-beloved establishments that have found long-term success by staying true to their Austin roots. Here is our list of Austin's businesses that were founded and flourished right here in the ATX that we truly can't live without.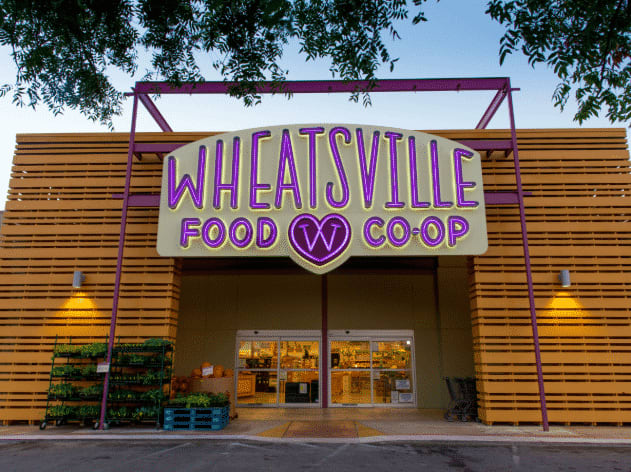 ​​​​​​​
Predating the emergence of WholeFoods and Central Market, Texas's first (and still only) natural grocery cooperative began serving the central Austin community in 1976. It's a haven for food-conscious consumers and fans of fair-trade goods and local produce. Wheatsville's deli counter, hot bar, and salad bar also make it a perfect lunch spot that emphasizes freshly prepared meals made from local ingredients. From their fresh veggies to the cashew-tamari dressing to their perfect popcorn tofu, Wheatsville is practically a way-of-life for many here in Austin. With (Guadalupe and South Lamar) and now offering Instacart delivery and on-line ordering – if you don't already enjoy the perks of being a co-op owner, we highly recommend becoming one today.

​​​​​​​
For more than 100 years this Austin landmark located downtown has cultivated our city's art and entertainment scene. Ever-evolving with the times – the theater has presented everything from Vaudeville in the early 1900s to world movie premiers in the 1960s. Today, hosts a whos-who panel of A-list musicians, annual events like the Moontower Comedy Festival, and their Summer Movie Series where can you beat the heat and catch classic and cult-favorite films on their big screen. Congress Avenue (and Austin, for that matter) wouldn't be what it is today without the Paramount. This weekend the Paramount wraps up it's annual tradition with showings of Purple Rain, Giant, and Gone With the Wind.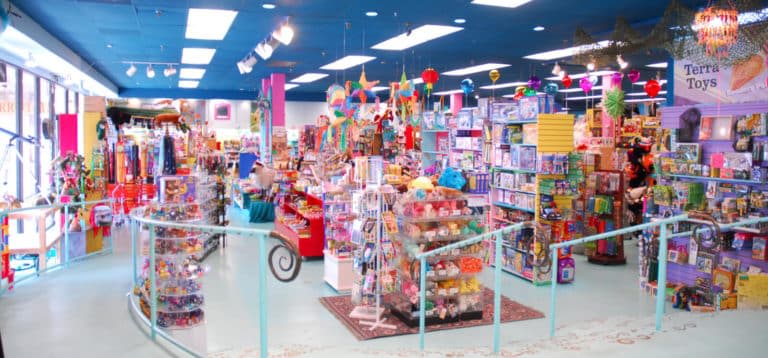 ​​​​​​​
A mecca to tiny Austinites for over 30 years, on Burnet Rd. delights both young and old with their selection of classic and unique toys and games from around the globe. The store packs a lot of fun into their 12,000 sq. ft. space and their helpful, knowledgeable staff promotes a hands-on environment for exploration and play for their guests. You can find one-of-a-kind gifts for any age at TerraToys and can have a ball rediscovering your childhood in the process!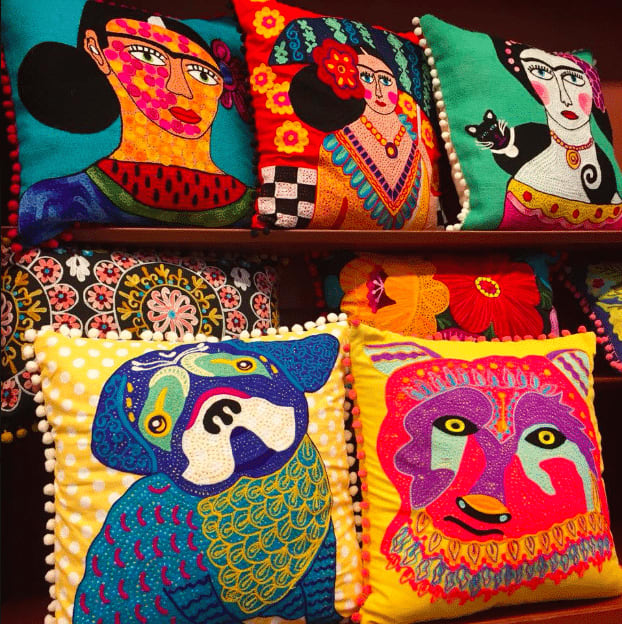 ​​​​​​​
Beloved by tourist and locals alike, has been providing Sout Austin with handmade folk arts and dazzling crafts from more than 20 different countries since 1989. They carry a wide selection Dia de Los Muertos artwork, novelties, paintings, and sugar skull designs along with South American, Mexican, Indian and African-inspired gifts, decor, jewelry, and dinnerware. It also carries Texas and Austin memorabilia and souvenirs. It's a must-visit if you are playing weekend tour guide to out-of-town guests.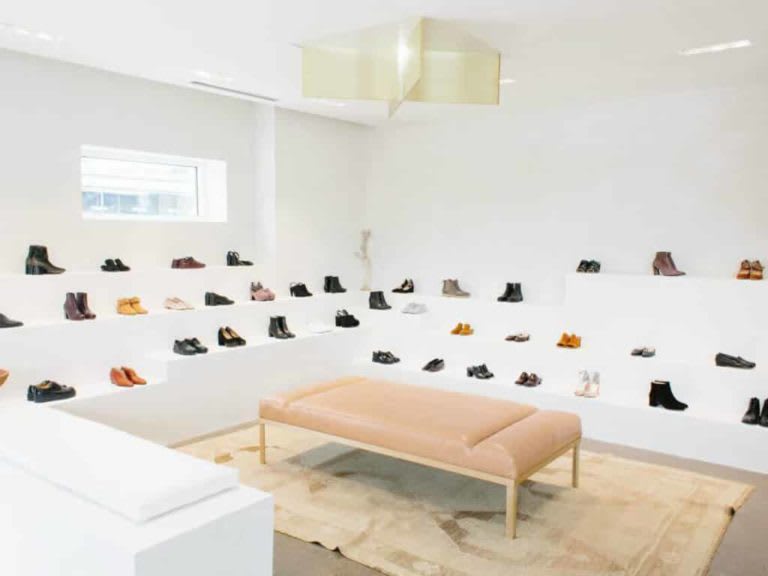 ​​​​​​​
KickPleat's stylish beginnings took shape in a converted bungalow on S. 1st street 15 years ago and have expanded into one of Austin's most recognizable retailers with locations on North Lamar and Houston, TX. Carefully cultivated collection of both well-known and emerging designers from around the globe, KP's signature style focuses on clean, flatter-fitting shapes and unique pieces not available elsewhere. Couple that with friendly, high service and a minimalist showroom style space, and it's understandable why even the choosiest of big city "fashionistas" frequent this Austin boutique on the regular.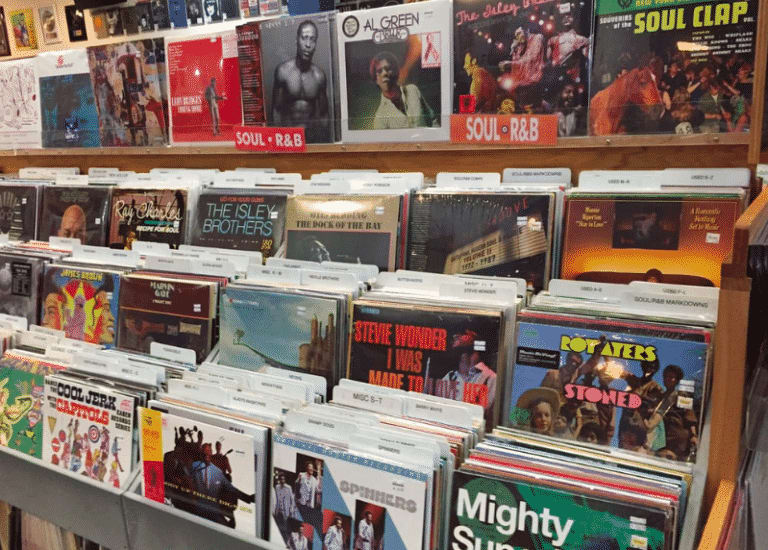 ​​​​​​​
As the live music capital of the world, we would be remiss to leave out the oldest record store in Austin from our list. Opened in 1982, was named one of the world's "Breathtaking Record Stores You Have to Shop at Before You Die" by Buzzfeed. Their vinyl offerings are impressive, and with almost-weekly album release parties and live in-store performances, there is always something of note happening at Waterloo.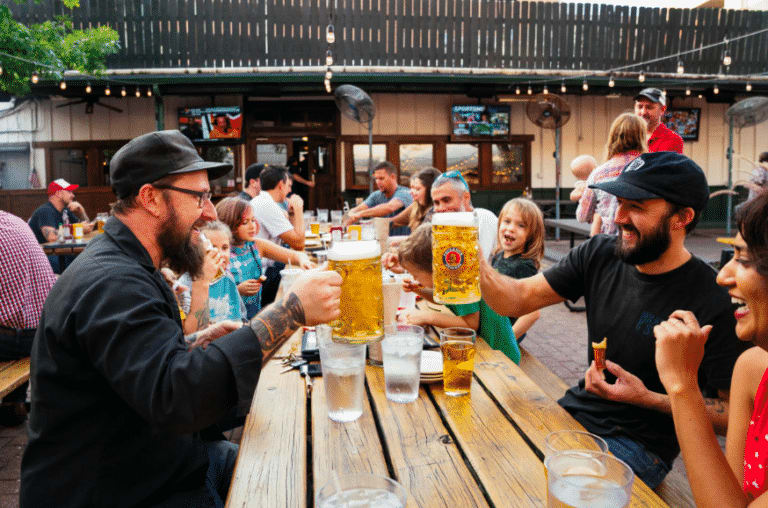 ​​​​​​​
Founded in 1866 by German immigrant and Civil War veteran, August Scholz. Not only is it the oldest restaurant in Austin, but it's also the oldest operating business in Texas! (So, yes, we care about our in these parts.) is open every day of the week starting at 11 AM. Enjoy authentic German fare, burgers, beer (uh – of course), and a rotating menu of nightly "Blue Plate Specials". Note: it is packed for University of Texas football games.
How about you? If you are looking to keep it local, can help you plant your own roots! Give us a call to chat with some of the most experienced realtors in the Austin market. You can reach us at 512.368.9990.