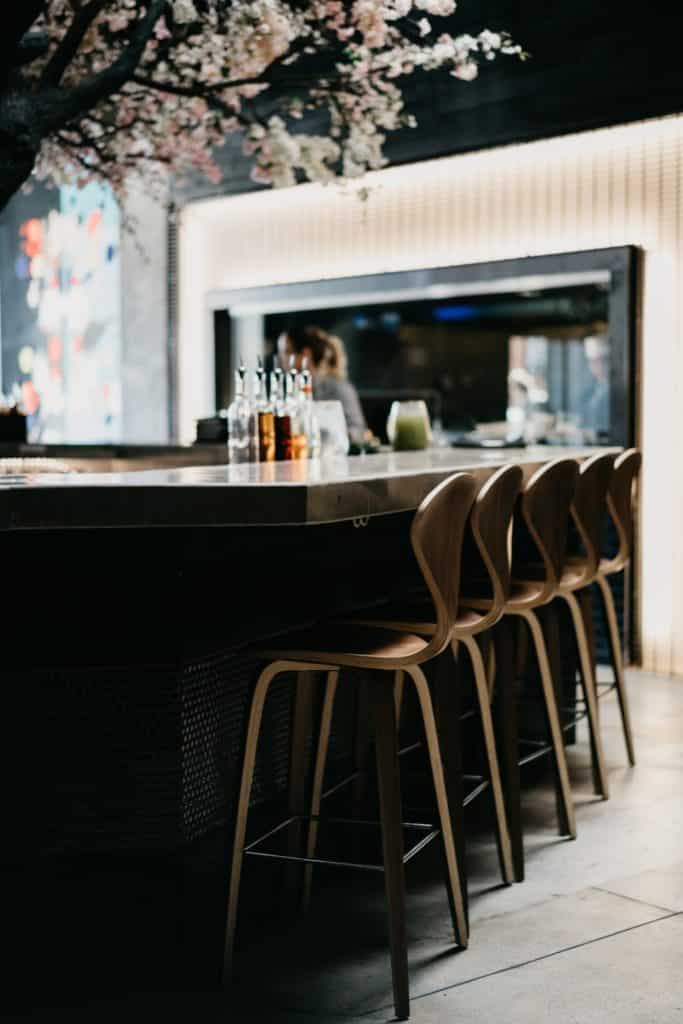 More and more we are seeing homes with bar counters attached to the kitchens in addition to or sometimes instead of a traditional dining table. And we love it.
When it comes to talking 'trends', the kitchen isn't a normal member of the discussion. Unlike swapping throw pillows in the living room, most kitchen changes are a lot more labor intensive, and of course, more permanent. The bartop style counter or even bar style addition to kitchen islands is something we've seen creeping into the mainstream for kitchens for a few years now. Bar height counters are by no means a new invention, but the influx of thicker and more prominent counters are making them a design element instead of a simple seating addition.

Benefits of a Bar Style Counter Top

Not only is dining on the bar top a little more casual, but with the bar as an addition to a dining room/table it makes a great area for chatting, snacks, and just keeping company between guests and the cook(s) in the kitchen. It's a great middle point in an open layout kitchen to keep drinks and conversations flowing, without excluding anyone.

Like we mentioned earlier, it's also become more prevalent as an actual design element as well. From thick, angular concrete slabs to rustic wooden island counters, the emphasis on design and overall aesthetic has increased a lot over the past few years.

The Rise of Open Concept Designs

Gone are the days of stuffy walls, open floorplans are the new norm. Adding a bartop between your kitchen and living room can be a great way to 'divide' the rooms without making any visual blocks or imposing structures. It can help add a visual flow to your interior design as well, and create a more cohesive look throughout the whole house.

Customizing Your Counters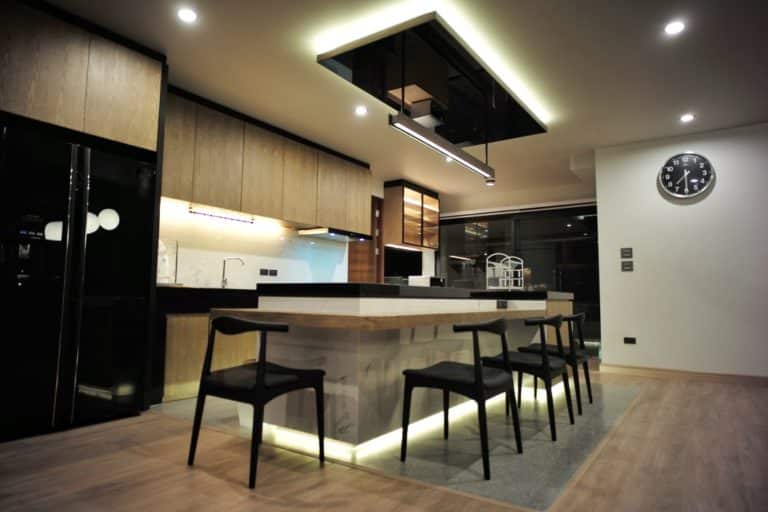 The best part of this trend? There are no limits when it comes to customization. Whatever the look you're going for, you can make it work.
The actual countertop can be wood, tile, quartz, marble, resin, you name it. You can keep it clean and modern with a simple granite slab, or have a solid wood cutting board top with a sink inlaid over a colorful base of cabinets and cubbies.
Last but not least, you can't forget the barstools. The rise of more bartop style counters has of course led to an increase in more design options for seating as well. Chic geometric wire patterns, velvet cushions, or even simple rustic wooden stools there is a plethora of options to choose from.
A Trend That's Here to Stay
You can choose whatever combination of elements make your perfect counter setup but the fact remains that this trend isn't going anywhere. Kitchens aren't just for cooking anymore, and people want more and more hosting options. The bartop is a place for elegant appetizers, for drinks on girls night, even for afternoon homework. It's an integral part of