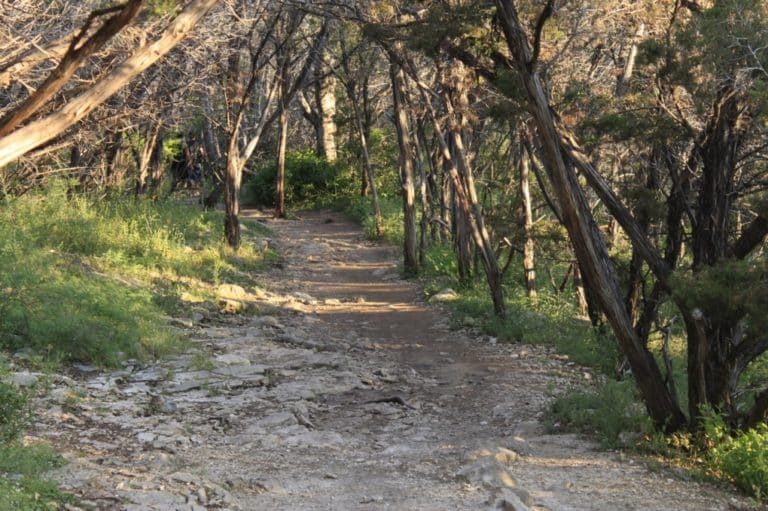 Over the past several years, Austin has ranked as one of the top ten most fit cities—in addition to all the other accolades we receive on a regular basis—in the U.S. (and #1 in Texas). Is it any wonder? With and accessible year round, our city has plenty to keep its occupants busy.
With its proximity to Texas Hill Country, hiking is another big thing in these parts. But let's be real…not everyone who hikes is a hiker. Below we've rounded up some of the best hiking spots in and around Austin for those who hike and those who "hike." Discover five of our favorite hiking trails around town (in relative order from novice to expert).
Mayfield Nature Preserve
Perfect for the whole family—this is that spot on the shores of Lake Austin where you'll find wandering peacocks and lily ponds with turtles. You won't necessarily get your heart rate going while exploring the grounds, but it's a fun place to take kids and enjoy the serenity of nature.
Wild Basin Wilderness Preserve
Another good place when you have the littles in tow, this scenic trail near the Capitol of Texas Highway is also fun for ambling (where you might be lucky enough to spot a golden-cheeked warbler).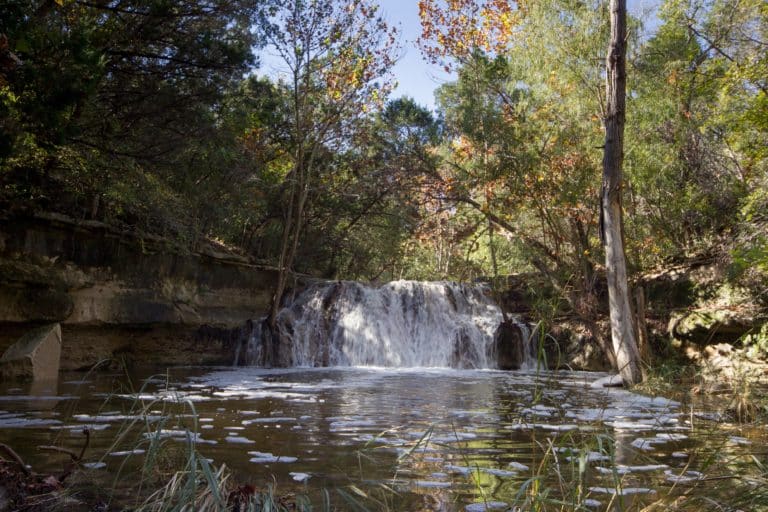 Mount Bonnell
Great for a late afternoon couples hike—complete with a picturesque view of the Colorado River—while you wait for the sun to set. The quasi-steep incline will make you feel like you've accomplished something once you've made it to the limestone pavilion (perfect for a selfie overlooking the river, if that's your thing) at the top.
Barton Creek Greenbelt
You'll find something for everyone at this perennial Austin favorite. Swimming holes [check], challenging elevations [check] and beautiful scenery [check] abound.
McKinney Falls State Park
The three different trails you'll find here on the outskirts of Austin make for a choose-your-own-adventure type of experience. It also happens to be the only state park you'll find in the immediate Austin vicinity, so there's that.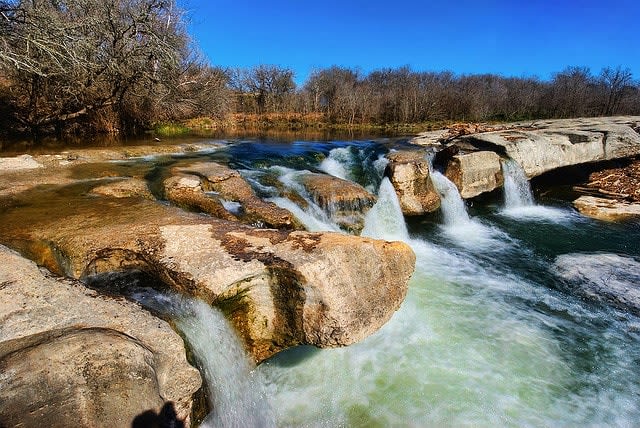 What's your go-to hiking spot in Austin? Do you wish you lived closer to Austin hiking hot spots? Give us a call at SEED, and we can chat about it! Our agents know the places and neighborhoods that make Austin such a charming place to be. We're here to help you find your forever place.