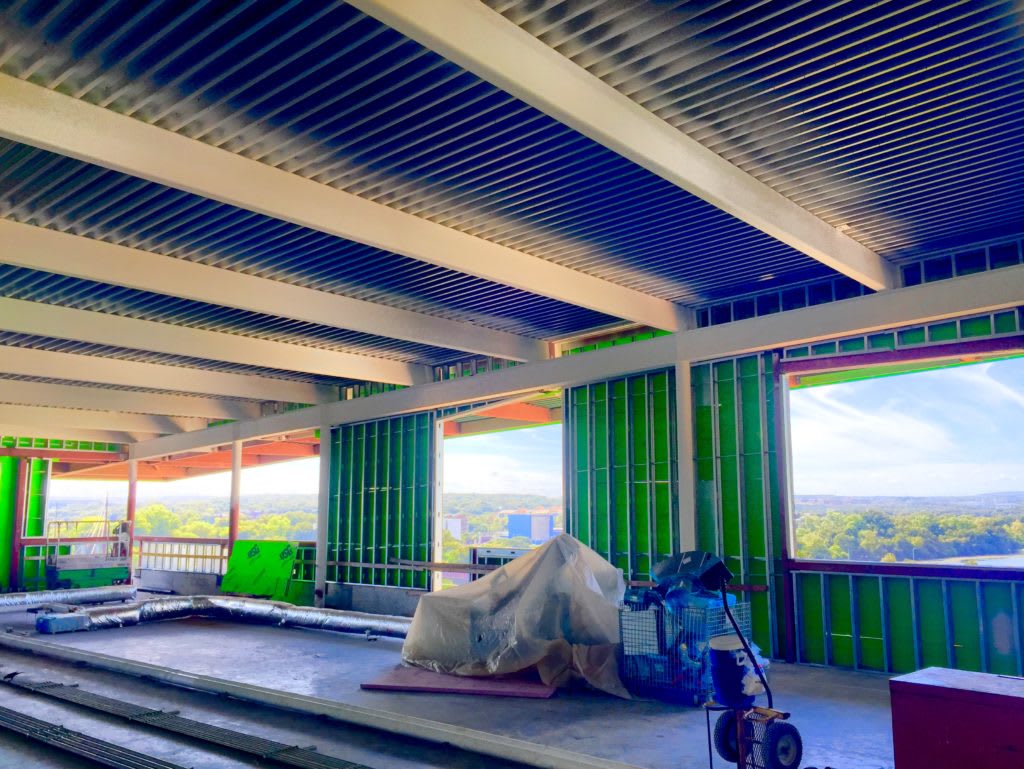 It's no new news: Austin is buzzing. As this city on the move evolves into a bigger, more energized version of itself, options to learn, grow, and play expand. And one of the coolest projects to emerge from this transformation is the new downtown public library, a contemporary light-filled public space scheduled to open in November.
This new Austin landmark, designed by the golden boys of Texas vernacular architecture, Lake-Flato, will not just be a pretty face (but with 6-stories of glass and rock and a rooftop butterfly garden, you can rest assured that yes, it will be very, very pretty). More than that, this library serves all Austinites by providing unprecedented access to technology, education and the arts—all you need is a library card.
If you want to try out a 3-D printer, come on down. Or perhaps you need a clean, airy office space for meeting a client away from home your home office? You got it. Or a place for a poetry reading, a cooking demonstration, a film or music performance? This new library is your place. Because, of course, libraries are not just about the books anymore. They are community hubs, and this one will be Austin's new common ground.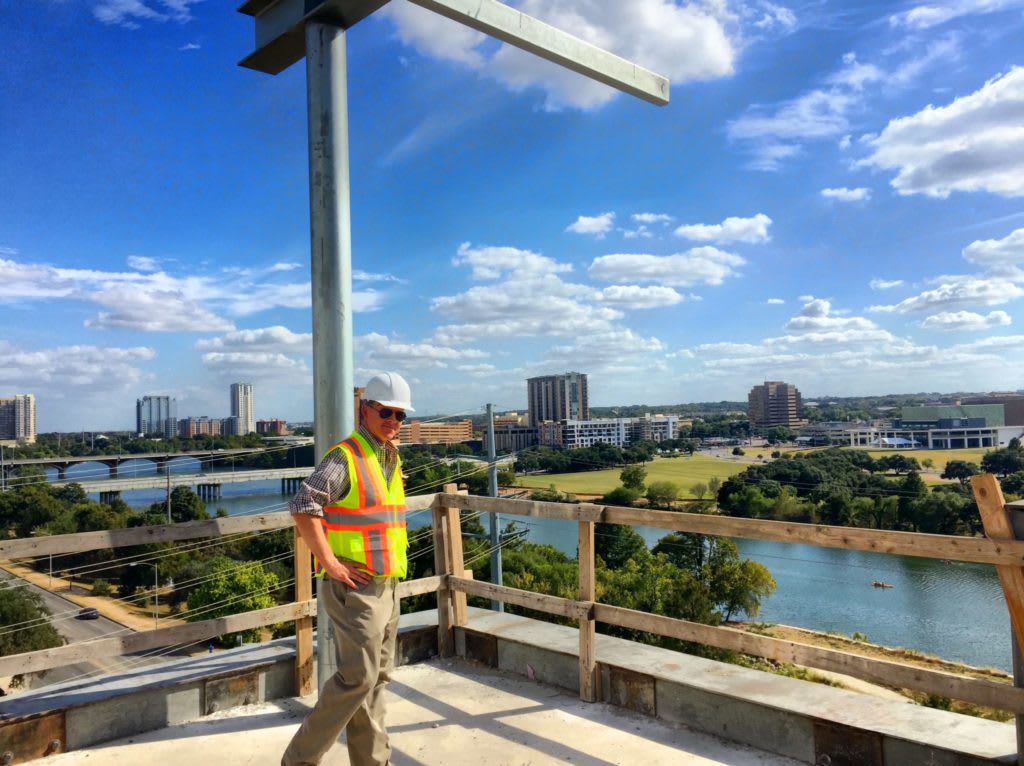 And fret not, although it is on the banks of Ladybird Lake in the heart of downtown, there will actually be parking—200 glorious spaces–right next to the shiny Trader Joe's and other developments in the posh new Seaholm District.
And then there's the view. As the central Austin skyline rises higher and higher with condos, it might seem like a stunning view of Ladybird Lake and beyond is just for those denizens of downtown. But just as a public library opens doors for everybody, it also democratizes the view. No matter where you live in this city, you can sit back on a porch at the new library and get a coveted bird's eye view of our fair city.
Don't forget your library card!
For more info, see