We all have that one relative with a dedicated "craft room" in their house. You know the room—strewn with ribbons and paper scraps and bits of fabric and lace. But when square footage comes at a premium, as it often does in Austin's central neighborhoods, it's hard to justify a room solely dedicated to crafts (unless you're really, really into crafting).
Following a trend that perhaps started with adult coloring books, there are now businesses solely dedicated to encouraging adults to keep their creativity flowing, and they are thriving in Austin! If you're looking for a fun date night or GNO or just want to see how your skills have progressed beyond elementary school, below are seven great options for unleashing your inner crafts-person.
: It's everything you need for all your crafting dreams but in a space you don't have to maintain on a regular basis (bonus: you don't even have to clean up after yourself when you're finished crafting and creating here). Located in East Austin, CRAFT is more than just a tinkering haven for adults (sorry, no kids allowed). They also offer workshops, coworking, and host events. Perfect for: those who love the process but hate the cleanup.
: Similar to the idea behind CRAFT, this spot has more of a farmhouse/rustic aesthetic set in the Hill Country. Featuring group classes and drop-in studio hours, Austin Craft Lounge also hosts summer camps for kids along with Mommy and me classes. Perfect for: crafting adults who want to bring their children along to inspire the next generation of crafters.
: It's not recycling; it's reusing. At this quintessential Austin spot, creative crafters are invited to reuse items as a way to "spark creativity, awareness, and exploration," as the company's values state. Think of an afternoon here as a grown-up version of playing in your recycling bin at home. Perfect for: any Austinite that loves the environment and loves keeping it weird.
: It's like your crafting room and your favorite bar had a baby: welcome, Upstairs Circus! Located in Austin's vibrant 2nd Street District, the projects you'll find here are more upscale than your average macaroni necklace or paper plate project. Choose from a literal menu of design concepts—like a sassy tassel necklace or urban silhouette art—and pair it with a specialty cocktail of your choice (we like the Vintage Circus). Perfect for: stylish crafters who don't mind an artisan cocktail every now and again.
: It's a stationery shop; it's a workshop; it's a paper lover's dream (because even in the 21st century you can't beat good old-fashioned, quality paper). Perfect for: those who go gaga for invitations, note cards and notebooks.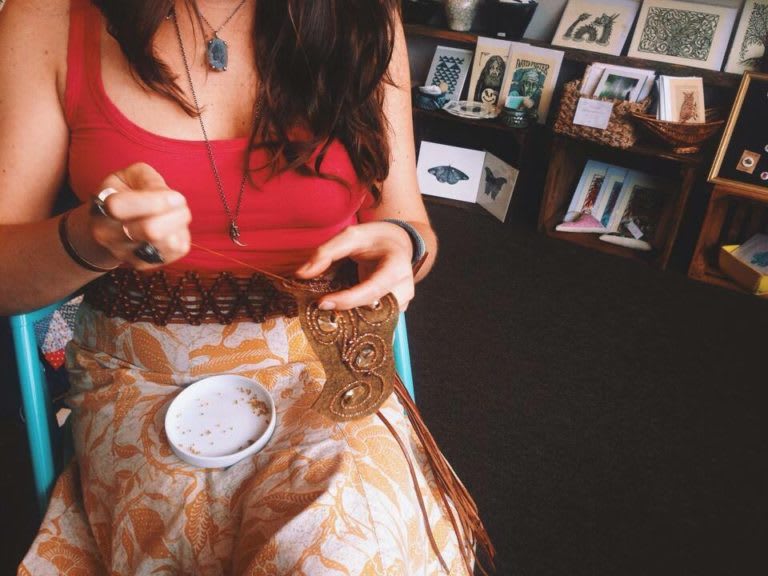 ​​​​​​​
: With in-studio workshops or kits you can purchase to get inspired on your own free time, this Texas-based company elevates the art of writing and journaling. Perfect for: anyone looking to take their scrapbooking game to the next level.
: Started by a native Austinite with a passion for inspiring creativity, Bead It operates out of a cute 1930s bungalow in South Austin. Offering classes and parties—for both adults and children—this is the place to get your beading on. Perfect for: all those would-be jewelry makers in the world who just don't have the time to go around collecting their own materials.
So what's your crafting passion? We're so thankful to live in such a vibrant community like Austin that inspires creativity every day. If you're looking to settle down here and take advantage of all this city has to offer, give us a call at ! We'll help you find your forever place and introduce you to some of our favorite insider spots along the way.