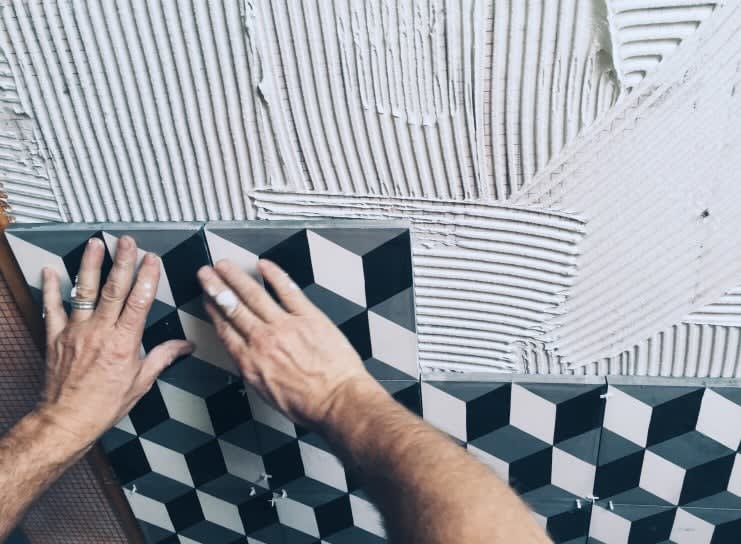 The beginning of the year is the time for a fresh start. Even if you don't make a formal resolution, there's a good chance you've made a mental note of the things you want to change or accomplish in the coming year.
For many people, home renovations and updates are at the top of the to-do list. But here's the thing. Most of the time, people don't follow through on their resolutions, especially massive home projects that require a lot of time, money and energy. It's just too daunting to even get off the ground.
The secret to meeting any type of resolution is to . People are much more likely to attain a small goal, which sets you up for success rather than failure. And one small success can trigger a domino effect that leads to another project and then another.
Let's make 2020 the year you check off a few of the renovations and updates you've been wanting to do for a while. Start with these small projects and you'll be well on your way.
Paint Your Front Door
Painting has long been known as one of the easiest updates that create a big impact. One place where it's sure to have an effect is the front door. Adding a fresh coat of paint to the front door will not only hide signs of wear and tear, but it can also give the whole front facade a facelift. If your home's exterior has a relatively subdued color scheme, a bright color like red or teal gives it an instant pop.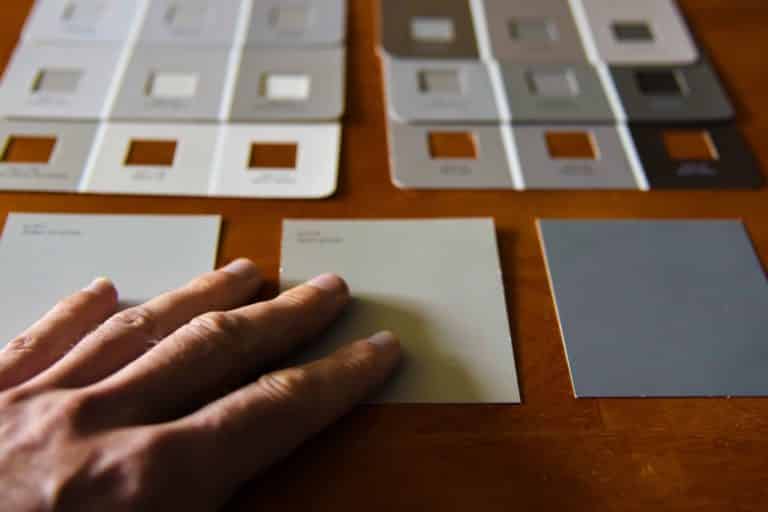 And Paint the Kitchen/Bathroom Cabinets
Was your house built in the 1970s, 80s or 90s? Then you probably have unpainted, brown wood cabinets that have seen better days. Fortunately, crisp white cabinets, black cabinets and gray cabinets are chic and on-trend. Instead of spending thousands and putting your kitchen or bathroom out of commission for a week, you can sand and paint the cabinets in a few days for a fraction of the cost. It's a project that can be done professionally, but DIY is totally doable.
While you're focused on the cabinets, adding new hardware is another way to complete the transformation for very little time and money. Plus, it's easy to change out so going a little trendy isn't a big risk.
Create an Outdoor Living Area
Adding on to your home is a huge undertaking that will cost tens of thousands of dollars. A much easier and more affordable way to add living space is to turn your attention outdoors. Adding or improving an outdoor living area will give your family another place to hang out and is a good investment.
A new deck, patio or porch can add significant value to a home if it's constructed well. Decks are one of the easiest options since they are made with wood and don't require altering the exterior of the home. You can get really creative with the design, but keep in mind that decks are easy to expand and add to later on. Sticking with something simple might be the best idea.
If you already have a deck or patio that you want to spruce up adding a pergola is a great option. They are easy to construct and help to define the living space.
Install a Backsplash
A stylish backsplash can be achieved without tile. There are so many easy options that install quickly and elevate your kitchen design. For example, you can use chalkboard paint to add a dramatic dark color and use your artistic talents to change up the design whenever you want.
Other easy backsplash options include beadboard, shiplap, tin ceiling tiles, stainless steel and wallpaper. In a few hours, you can update the look of the entire kitchen with this one project.
Change Out the Faucet Fixtures
Many plumbing projects require a professional, but one thing you can easily handle on your own is changing out faucet fixtures in the kitchen and bathrooms. This project is great because it not only updates the look, it can also improve functionality and reduce water use.
Other than style, the biggest consideration is the finish of the faucet. If you plan to swap out the hardware on the cabinets you can choose a finish that matches. However, using mixed metals is on trend so the existing hardware doesn't have to dictate your faucet finish selection. For ease, you will, however, need to use the same type of faucet. Most faucets are either single hole, 4" triple hole or 8" triple hole.
Want more advice on which updates are worth making before putting your home on the market? If you live in the Austin area, to schedule a consultation.