The weather is cooling down but these warm hues can bring your home into the Fall season with style. Paint an accent wall, try some new throw pillows, or just pick up some colored picture frames- but try these colors out this autumn.
Berry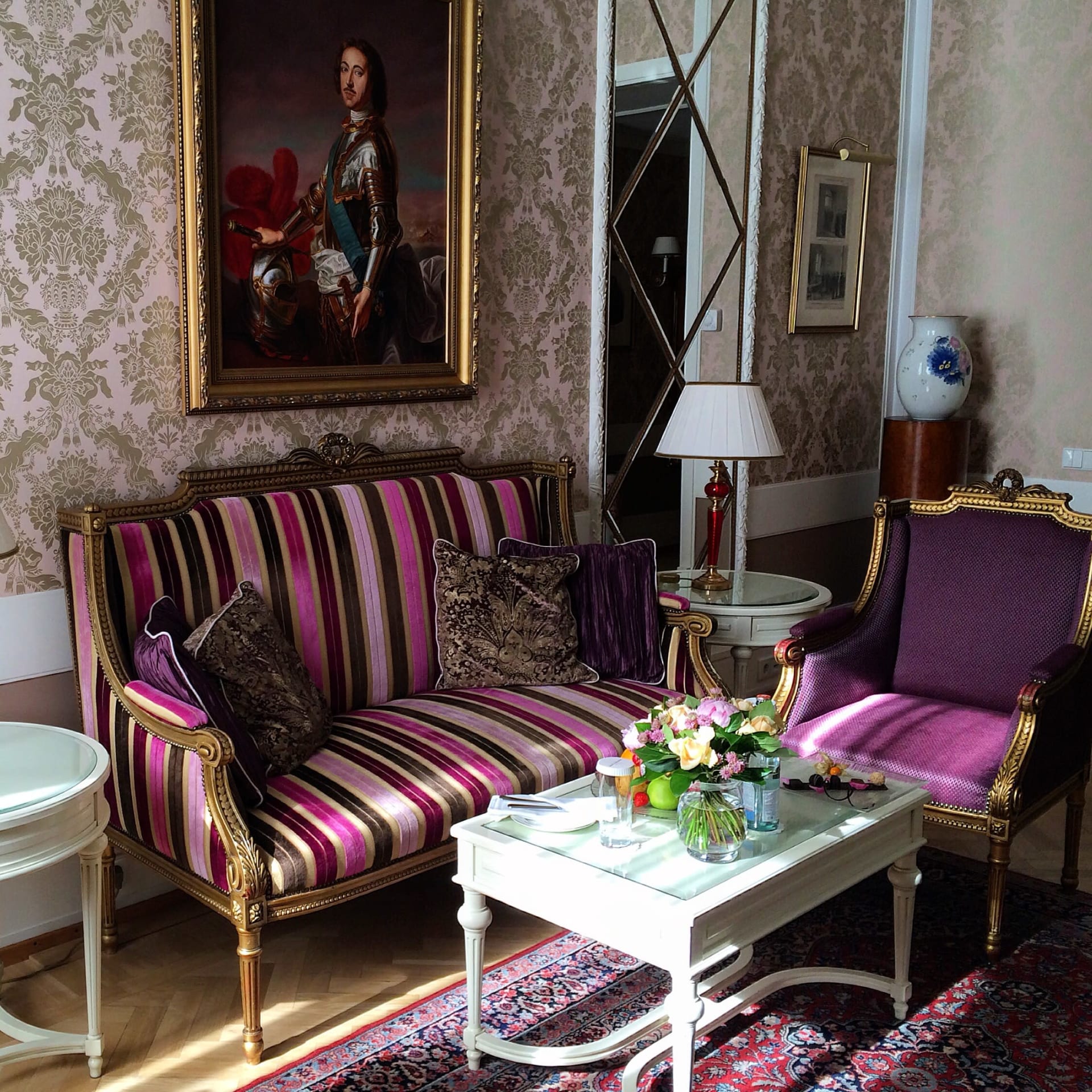 Think warm reddish purple tones, like mulberry, and plum. These colors will add a richness to your living space and create a rich atmosphere. Berry makes for perfect rug accents, pillows, and accent walls.
Dark Green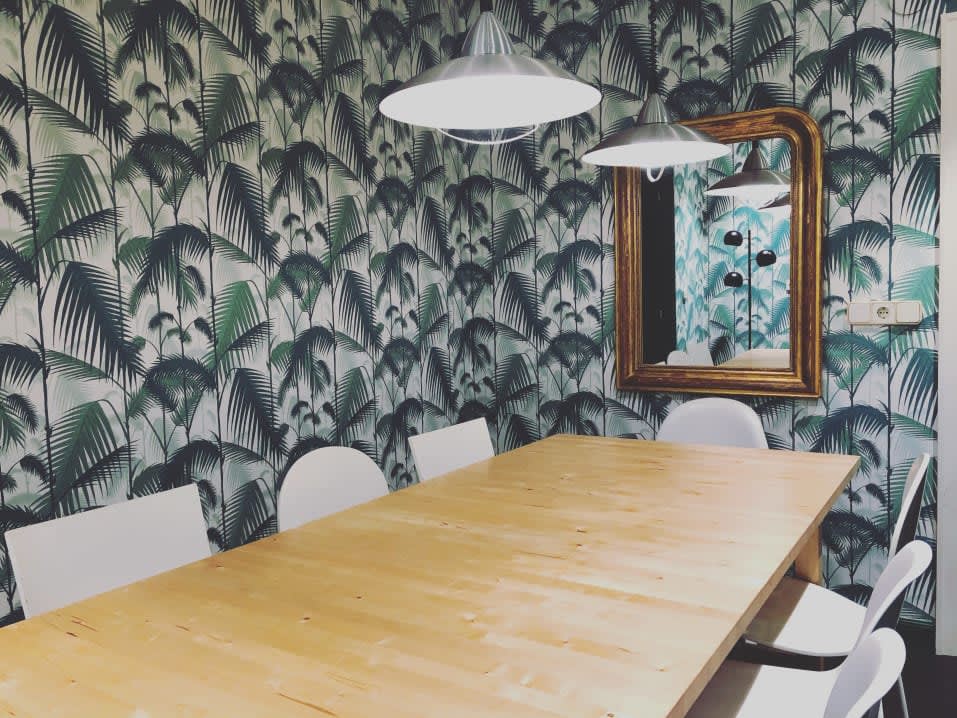 The leaves may be changing colors but adding some foliage-green tones to your space can liven it up quite a bit. From a leaf pattern wallpaper or some simple botanical prints, to a velvet accent chair- earthy green is always going to create comfort.
Ochre
Ochre is a slight twist on the classic fall orange- it's a natural pigment found in clay and silt in the earth, giving it a rich and warm tone. Think anywhere from deep orange or reddish brown. It can add warmth on the walls as paint or make a great throw to hang over the couch.
Dark Neutrals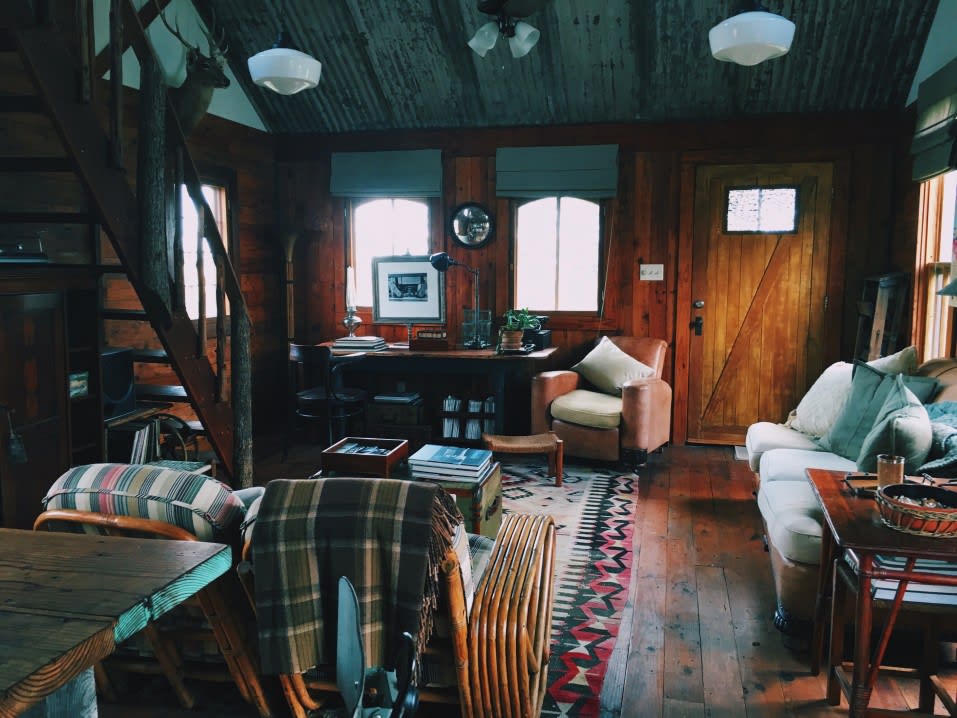 Of course neutrals are always 'in-season', but opting for a darker shade can bring the cozy feel out a bit more in your home. Chestnut brown, almond, or even a charcoal gray can give you that richness of fall color while still lasting through the other seasons as well.
Dark Blues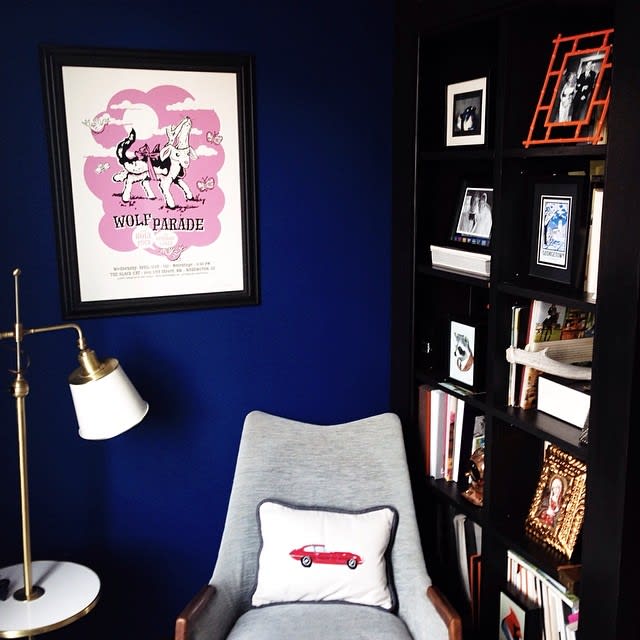 You may think of navy as more of a winter hue, but they can help bring out the reds and oranges in your other autumn décor. If you opt for closer to a royal blue (like Pantone's 2020 color of the year) it can help keep the space open and a little brighter.
Deep Red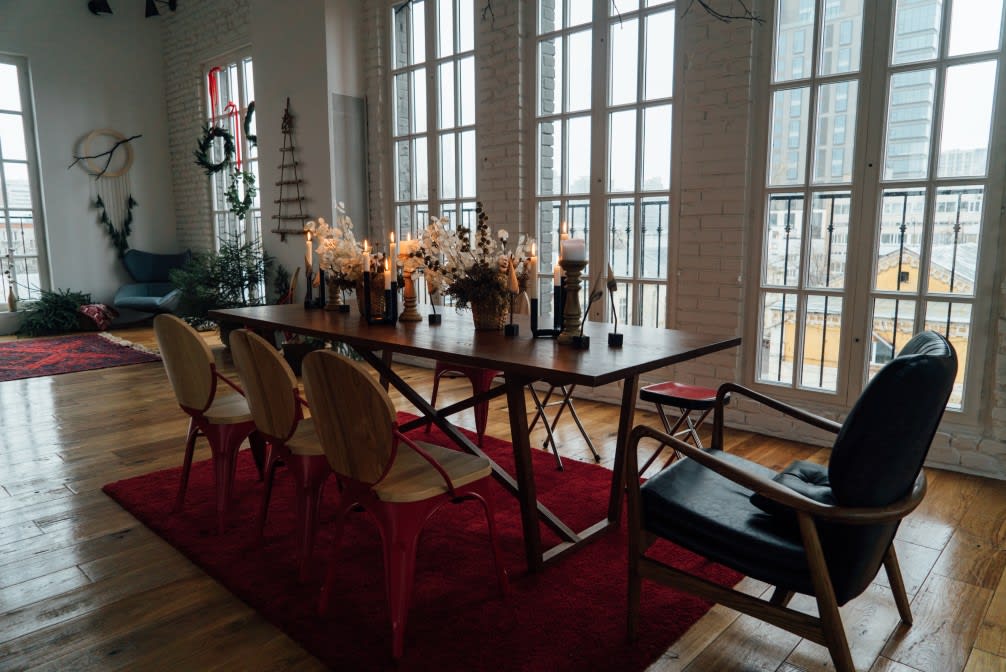 Jewel tones are always a seasonal staple for fall and winter. If you want to warm up any room, try a rich wine red, or even a deep maroon. It can be a bit overwhelming as a wall color, but a couch, throw, or even vases on the coffee table can bring that perfect punch.