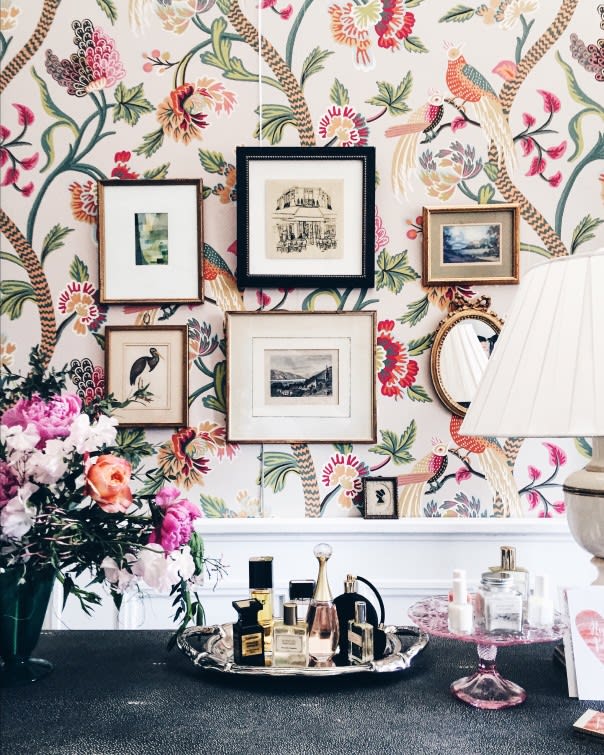 , Restoration Hardware and all the other big-box design stores are great sources for big-ticket items like sofas and dining tables. But who really wants their house to look like they purchased the living room from page 42 of a catalog? On the other hand, you might find yourself with "inherited" furniture from family members who are still with us—and some who are not—that you would also like to infuse into your own design scheme. While your grandmother's crystal goblets may be spectacular and a worthy conversation piece, how do you incorporate something like that into a kitchen with dishes from IKEA?
SEED has some ideas to address these and other typical design conundrums when you're trying to blend the new with the old; see below for our tips on how to re-invent your family heirlooms for a modern setting.
1. Fine China
Let's start with those crystal goblets from your grandmother. Instead of allowing them to collect dust in the back of your kitchen or china cabinet, put them on display and actually (gasp!) use them at your next . We especially love dainty or ornate crystal juxtaposed with a clean, white modern place setting. You guests will be wowed, and you'll give yourself a pat on the back for actually using something you've been intending to for ages.
2. Hanging Fixtures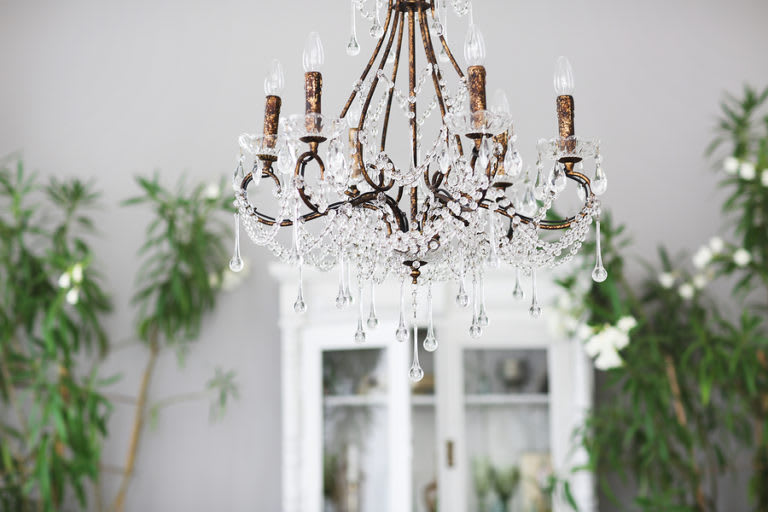 And while we're on the subject of grandmothers, what about that crystal chandelier that ended up in your possession? Depending on its scale, we love to see some scintillating lights in unexpected places—like a powder room or entryway alcove. Take the fixture away from its traditional dining room setting and see what a little extra sparkle will add to your house.
3. Antique Portraits
What happened to family photos? With photo albums literally on our mobile devices these days, it takes time and effort to print and frame actual photographs. However, many of us have old photos of our grandparents and older forebears lying around that need a better home than a beat-up album. Instead of propping these photos up on a dresser or lining them along a stairwell (a look that was popular in the 1980s), SEED likes the idea of incorporating them into a modern gallery wall. Mix black and white photos with some colored ones, and add a little artwork along with frames of different shapes and sizes for a look that is unique to your home while paying homage to your family.
4. Vintage Furniture
When you're stuck, ahem, or blessed with that odd piece of furniture—whether it's a Louis XVI armchair or an ornate office desk—why not bring it into the 21st century? Repaint wood in a matte black finish and reupholster cushions in a bold, over-sized pattern for a look that is both chic and modern.
5. Odds & Ends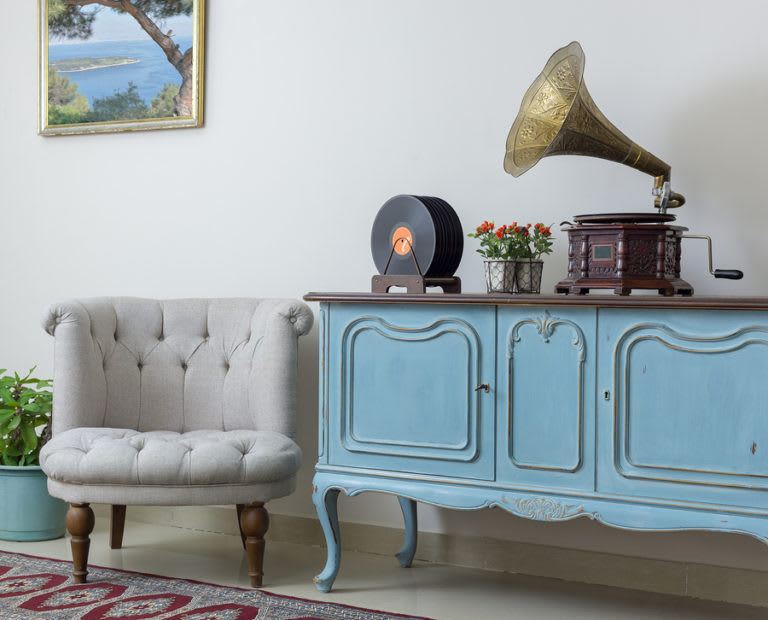 Like tchotchkes? Love them or hate them, knickknacks are difficult to work into any decorating scheme. If you've been bequeathed with mementos from trips abroad, look for a theme—like color or pattern—and group similar objects together. A figurine from a trip to Italy may look outdated and forlorn on its own, but grouped with similar objects, they become a menagerie of sorts. Word of caution: don't overdo it with these groupings, and stick to an odd number like three or five. This idea also works well for pottery or ceramics in a unified color.
If you find these ideas inspiring and you're ready to find a place to make your own, give us a . Your SEED agents are here and ready to help you find the perfect place to display your own family heirlooms.