Early spring in Austin is like summer time in the Midwest or Northeast—warm, breezy days and chilly nights. It's the perfect time to up your outdoor evening game with a cozy spot for a fire. But what's the right style for you? With options ranging from outdoor fireplaces to portable chimineas, sorting out your wants from your needs is not a simple task. That's why SEED is here to spark your interest and help you get a handle on what's available.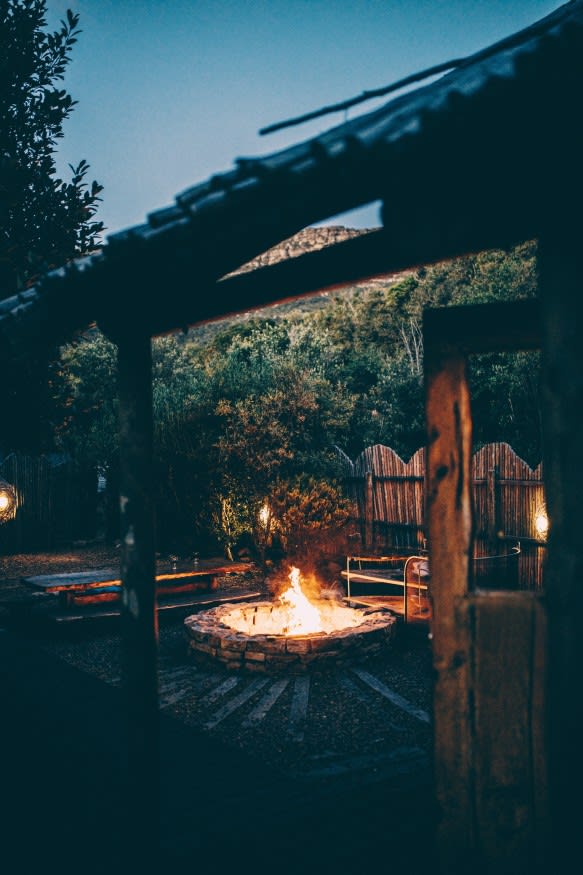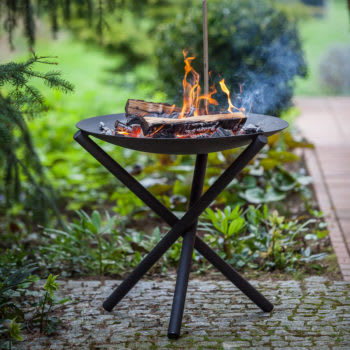 Cozy in the City
Where you live—whether rural or urban—will have an impact on your outdoor living style. These are SEED's best bets for cozy fire-making in an urban/city setting (*note: if you live in a downtown condo or apartment building, always refer to specific guidelines related to outdoor fire use as outlined by your building).
Part art installation, part urban fire pit, we can't get enough of sculptural firebowls by metal artist . From simple, sculptures to more elaborate pieces, like , each firebowl is its own work of art forged from recycled steel. If you like the look but aren't ready for the one-of-a-kind price tag, we recommend from the company Red Ember; or you might want to check out this . For a more rustic look, go for a chiminea. Austin's own on Burnet Road has a great selection from the simple to the fanciful.
Comfort in the Country
If you have a little more land to work with, you might consider going big with an expansive outdoor fireplace, which can more or less be used year-round in Austin's climate. Your biggest decision—other than the design itself—is whether or not you plan to use it for outdoor cooking or purely aesthetic purposes. But you don't have to make these choices alone—Austin Outdoor Living is a great resource to help you hone in on your own style and needs.
If you enjoy the glow of burning embers but find the actual fire-making process to be too much of a hassle, outdoor lanterns are a great option for instant ambiance. Go global with these from World Market, or take it Boho with from CB2. Whatever you decide to make of your outdoors this season, tailor it to your own taste. And if you're still looking for that perfect place to cozy-up, contact for a first look at what's available in the Austin market.