In the current Austin real estate market, where you hear tales of buyers putting in offers before ever stepping foot in a potential home, the history of a house may be the last thing on homebuyers' minds. But once the ink has dried and the title is turned over to your name, you might be interested in learning the story behind the foundation you now call home.

Every house has a history based on both architectural facts (date of construction, physical changes over time, etc.) and historical facts (who lived and who died there; what interesting events are associated with the house). Before you go down an endless Internet rabbit hole, it's important to determine what most interests you about your home's history and what type of information you seek. Should you reach out to the local historical society; or should you start with a title search on the property? Hopefully our guide below will help sort it out fact from fact.
If you're a history buff (bonus points if you live in one of Austin's historical neighborhoods like , or ) and looking to dig into your home's past, a great place to start would be with the . This is where you will find the best catalog of information, which could include old town records and photos of the property along with information about the people who lived there. Another great way to gather information from the historian's point-of-view: talk to your neighbors! If you live in one of Austin's historic neighborhoods, chances are you have a neighbor who has been there for a while. One of the oldest methods to gather information about something—good, old-fashioned conversation—is still one of the best.
If you're more business-minded, you might want to check into a service like , to "understand property condition and history," as stated on the company's website. In a town where permitting can be your worst nightmare, it's good to know there's someone out there to "unlock the value of building permits" for you. BuildFax allows you to see all the details—from contract work to inspections—that have occurred on a property to help you make the most informed decision regarding real estate transactions.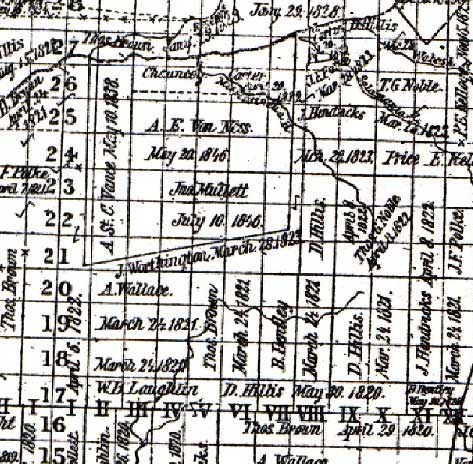 ​​​​​​​

For those with an interest in the super-natural, you might want to check out . The website does pretty much what it suggests—it helps you find out whether or not anyone has died in your home, whatever the cause may have been. Another way to uncover information about previous residents is through census records and old newspapers and obituaries, which may require a trip to the .
If Law & Order is your thing, look into , which is like doing a background check on your house. You can find out information such as past fire, water or pest damage for a complete, vigilante-minded house history.
In addition to satisfying simple curiosity, knowing a home's history can also help when you're planning to make improvements (or even deciding on paint colors). For example, you would never put 70s shag carpet in a 1910s craftsman bungalow…then again, please don't put 70s shag carpet anywhere.