How can I thank you? Let me count the ways….It is the time of year to count your blessings and say thank you to those who have made your year a little bit sweeter. Here are SEED's creative ways to give thanks while also supporting local businesses—a double dose of gratitude for all we've got right here in Austin.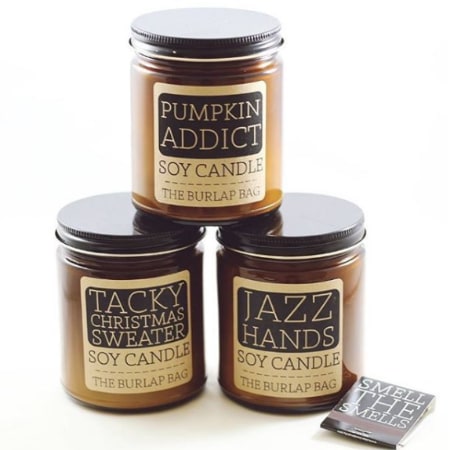 1) Give a little winter warmth with a whimsically-named candle from the on Guadalupe St. With scents like "The Bee's Knees", "Bossy Pants", and "Jazz Hands," each 100% soy candle is handmade by the store's team in small batches, are biodegradable and free of pesticides/herbicides, and have a burn time of 70+ hours.
2) Get inventive with flowers– takes bouquets to the next level. Their succulents in modern ceramic, wood and concrete planters and sculptural air plant arrangements redefine the floral arts. The fabulous florists at Cowgirls and Flowers also have a selection of plants, succulents and ferns for gift delivery; try an asymmetrical kale and tulip arrangement for a not-traditional lei with a splash of purple.
3) Let local libation purveyor, , help you give the ideal gift of fine wine, spirits, or craft beer. For wine enthusiasts, their rare wine gift delivery lets you create a custom gift package from a selection of fine wines that aren't available in most stores. Creative gift-wrapping options are available.
High quality candles made locally in Austin, Texas with creative (some might say ingenious) fragrances.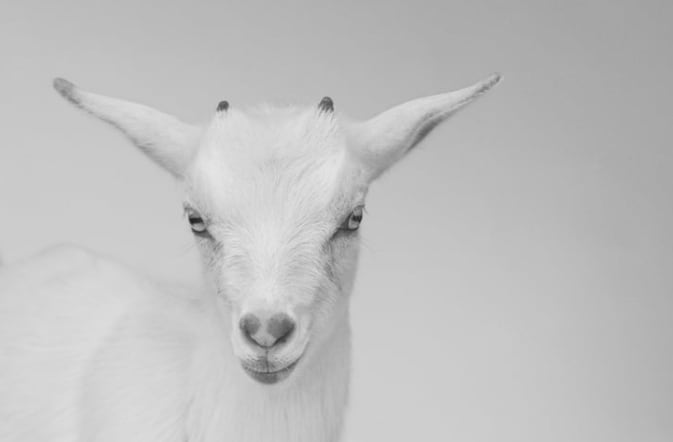 Goat Monthly postcard subscriptions available for $25/year.
4) Looking for an offbeat gift for an animal lover that also helps a worthy cause? Subscribe a friend to Goat Monthly. 12 installments of full-color, photo postcards of goats, and nothing but, will be delivered to their door each month. Taken by local photographers, the proceeds from each $25 subscription benefit the one-acre, sustainable farm in East Austin the goats call home.
5) If you are short on time but have a great gift in mind from a local merchant who doesn't offer delivery, have do the work for you. They will send a runner to the merchant and deliver to the recipient within two hours.
6) If a gift doesn't go far enough to express your gratitude, put it in writing with personalized "thank you" notecards. Follow this modern etiquette guide thoughtfully provided by designsponge.com to ensure your message is on time and on point. Check out local stationers and , two of our favorite local Austin shops!