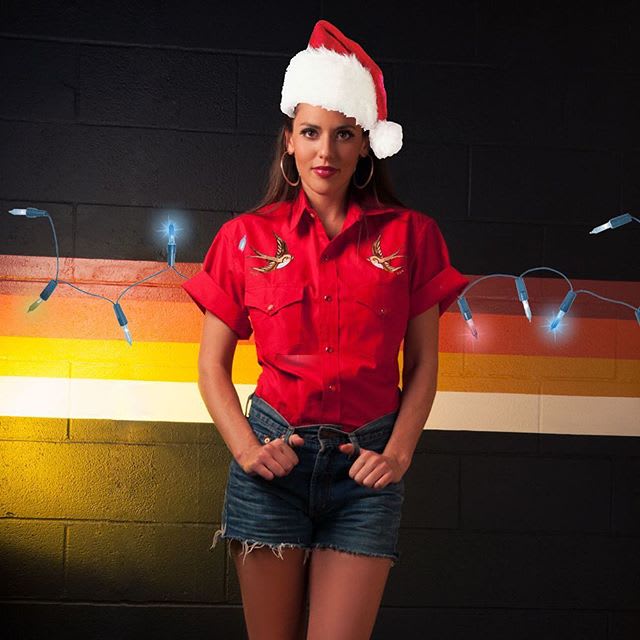 Pearl snap Western shirt from Triple Z Threads, photo courtesy of Triple Z
STILL NEED SOME HOLIDAY GIFTS? DONT FREAK OUT! These little nuggets from Austin boutiques will save the day. Check them out, you may discover a few local retailers that will become your new favorite shopping standbys.
: A cherry for your ear, madam? Give a friend these dangly cherry earrings and make her feel like life is indeed a bowl of cherries.
Photo courtesy of Beehive
: Give someone a little devotion. These funky candles from Luxe Apothetique make it fun to light a flame for our favorite celebrities and heroes, from Obama to Willie to Amy Schumer.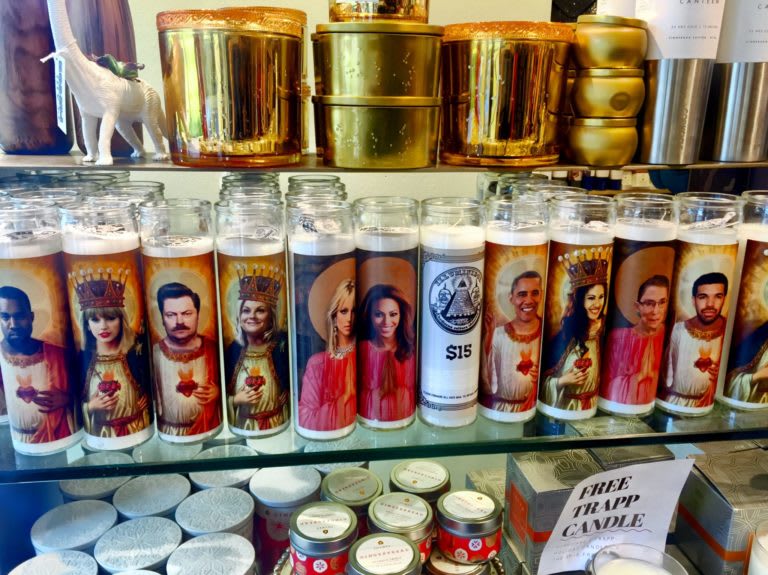 Move over, Lululemon. This Austin-based active wear store is lifting the outdoorsmen and women of the world to a whole new fashion level. Give your sis this tri-tone slashback top to add some "wow" to her workout.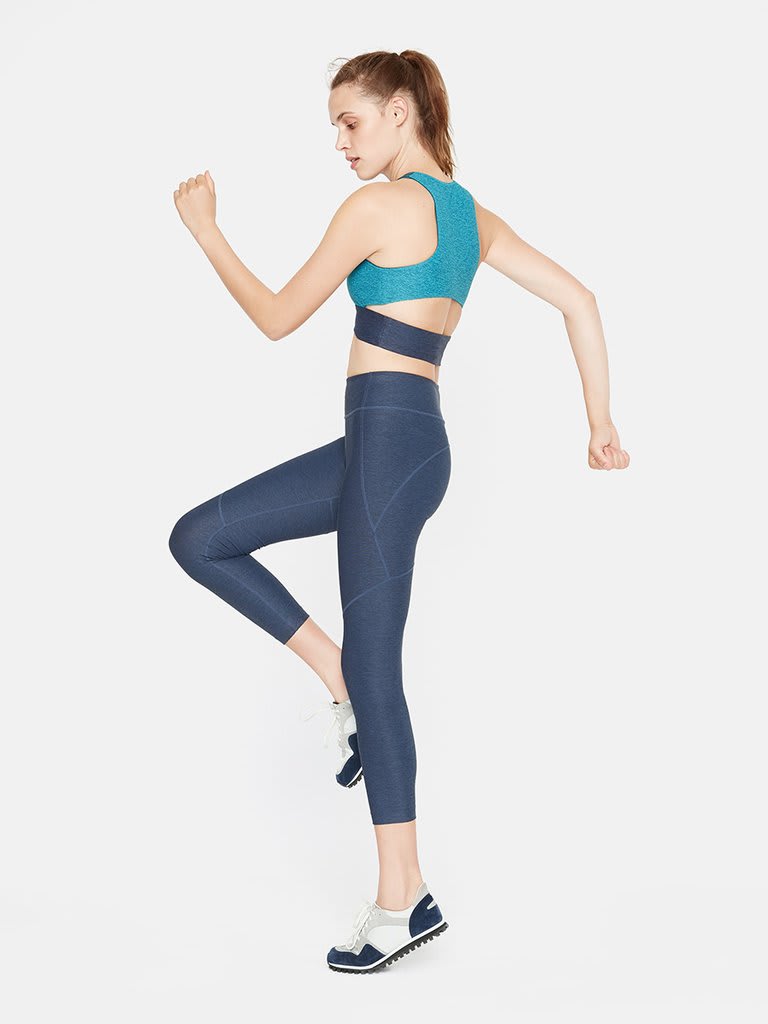 Photo courtesy of Outdoor Voices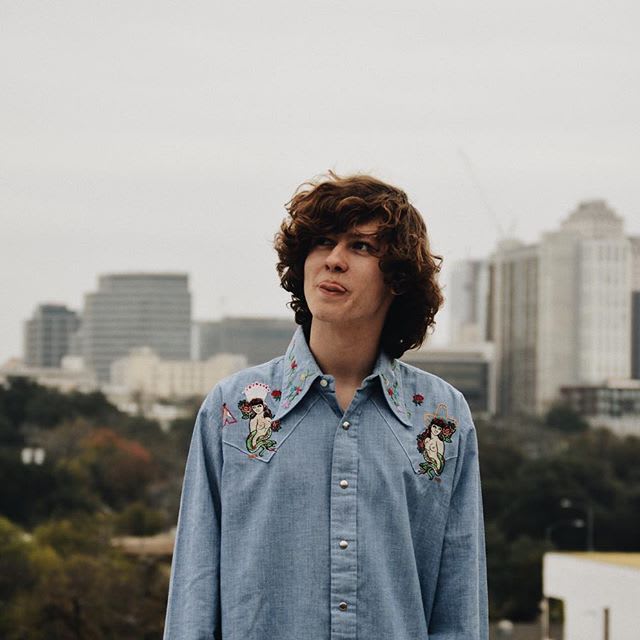 Photo courtesy of Triple Z Threads
: Nothing screams Austin fashion like a pearl snap Western shirt embroidered with a snake lady or David Bowie. This is just one of the many quirky treasures you can find at Triple Z, a new boutique that makes a shopping spree to South Congress a worthwhile adventure.
: Add some whimsy to someone's cocktail hour with these August Morgan monogrammed cocktail napkins. Redbird Boutique is a repository of lovely things, from snazzy cell phone carriers to sexy bead necklaces.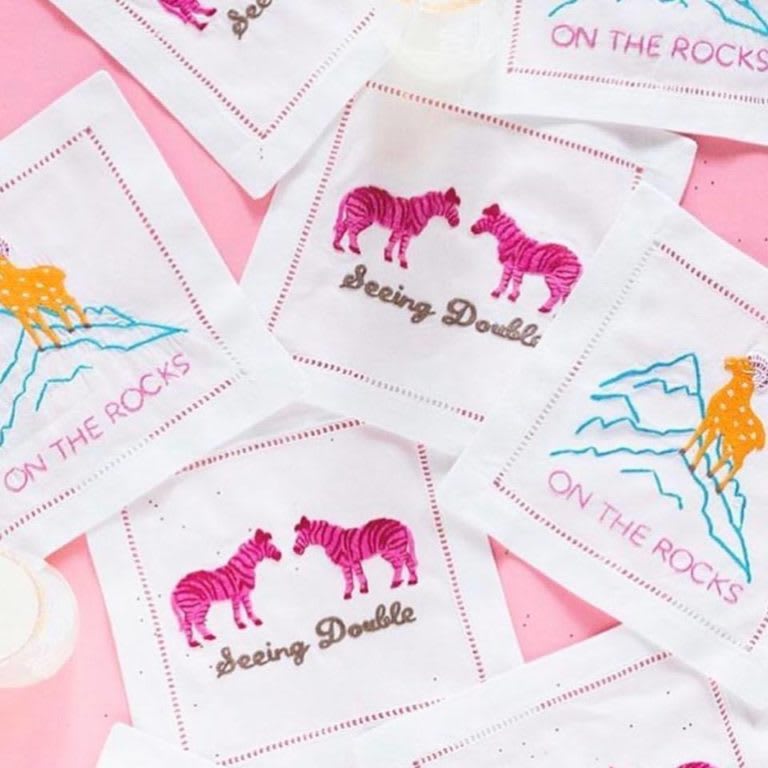 Photo courtesy of Redbird Boutique
: Forget the art kits from Target that stay unused in the back of the kids' closets all year. This groovy art studio in Central Austin stocks creative art projects that your kids will actually do, like this fun snow globe.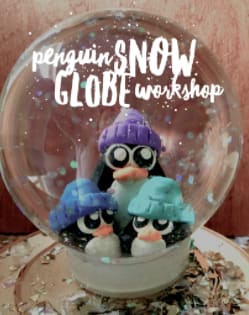 Photo courtesy of Smudge Studios