Last fall we went , and now it's time to turn and face the other direction for the . Following is a list of SEED's best bets for artists and spaces to explore over two consecutive weekends in May (12–13 and 19–20). This is the biggest year yet for the west side with over 400 participants, so put on your walking shoes and get out there to explore some local Austin art!
Before your self-guided tour, be sure to save room for one or two — local restaurants and bars that are showing their support for the arts by donating a portion of the proceeds from their sales to the arts community. Since the tour itself is free, this is a great way for you to help out monetarily. Look for pit stop participants on the WEST map and website. Now… on to the art stuff.
Studios:
– : It's screen printing at its finest – and sometimes weirdest – so don't miss this spot where you can even submit your own proposals if you have a great idea but not the means to produce it.
– : Stop by this artist's studio to view some serene yet whimsical landscapes.
– : Who doesn't love watching a potter in action? Here you can check out the work of Austin's finest clay artists… and dream about setting up your own potter's wheel in the garage.
– : The name says it all. Food. Photography. Check it out.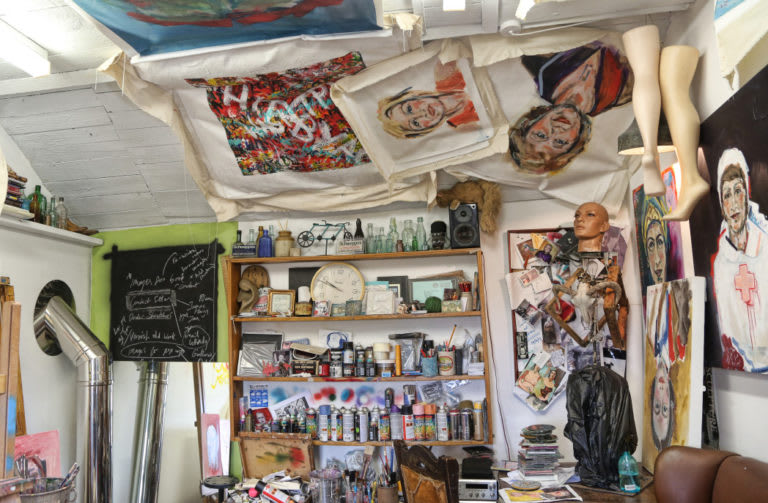 Exhibitions:
– : Come see what the next generation of artists is producing in the world of photography, digital art and 2D/3D design.
– Lamartarama: Don't miss what the next, next generation of artists is up to at the Lamar Middle School and Fine Arts Academy Spring Arts Festival.
– Fotografia y Nuevos Medios: Stop by to see a selection of works from the Mexic Arte Museum permanent collection.
Bonus Happenings:
– : If you find yourself inspired and ready to try your own hand at something artsy, then stop by the ASFD open house. The school is dedicated to hobbyists and aspiring professional furniture makers alike. Then, once you have a new furniture-making hobby and need a place to store your creations, contact SEED to find the right property for you, and all of your things.