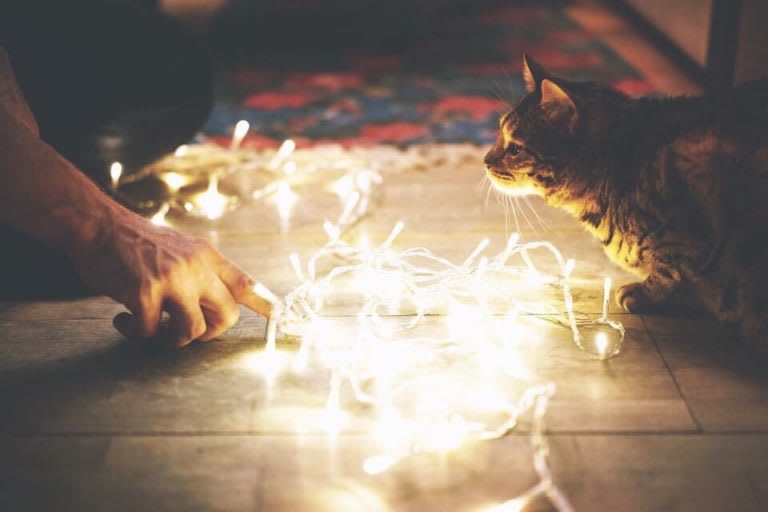 When it comes to decorating the outside of your home for the holidays, you can go big, like Clark Griswold in Christmas Vacation, or you take a more subtle approach. Although we get a kick out of watching Clark try to light up his house for the first time, we would prefer to have our own homes a bit more understated. Here are a few quick tips for holiday decorating with fairy lights—one of our favorite whimsical approaches to lighting things up for the season.
A couple years ago Pinterest started going gaga over fairy lights in a mason jar but with good reason—it's a super-simple, cost-efficient DIY that brings just the right amount of twinkle to your holiday decorating. The idea is simple:
1. Grab a bunch of mason jars (either from your own kitchen cabinet or stock up at HEB or Michael's or even Amazon Prime will deliver them right to your door);
2. Gather several strands of fairy lights (available at Target and the like);
3. Place the lights inside the mason jars, and
4. Voila! Instant holiday décor. Also note that you don't have to stick to mason jars for this festive do-it-yourself. You can also use mismatched apothecary jars or lanterns in varying sizes (both readily available at crafts stores). Bonus: this trick works for indoor and outdoor décor. Cluster them together on the mantle or use as a centerpiece inside; outside you can group them together on the railing of a front porch or even create your own mason jar hanging light like the one seen .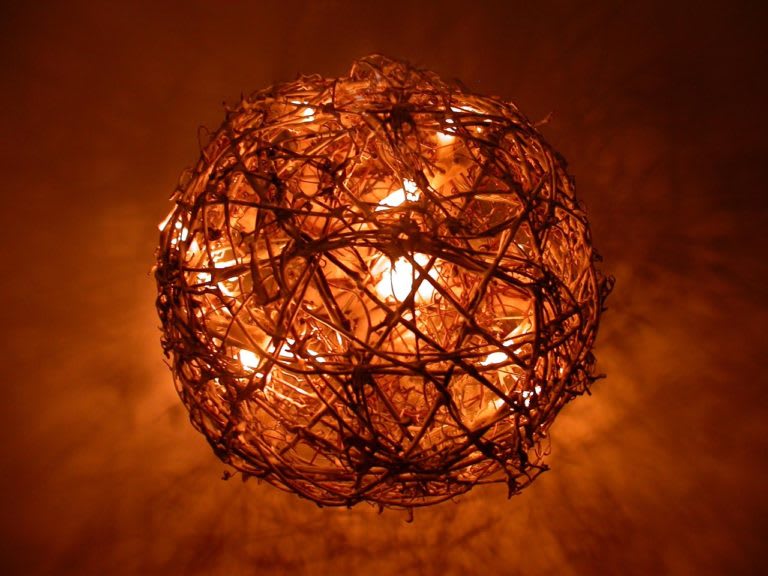 Another fun fairy light project that's crafty, but not too time consuming during the holiday rush, is illuminated grapevine spheres.
1. Either purchase grapevine balls like the ones seen or make your own (for those looking for a craft challenge);
2. Wrap fairy lights haphazardly around and inside the ball (honestly, neatness isn't mandatory for this project, so it's a great one for kids, too);
3. Hang them from a tree in the front yard or place in planters on either side of your front door.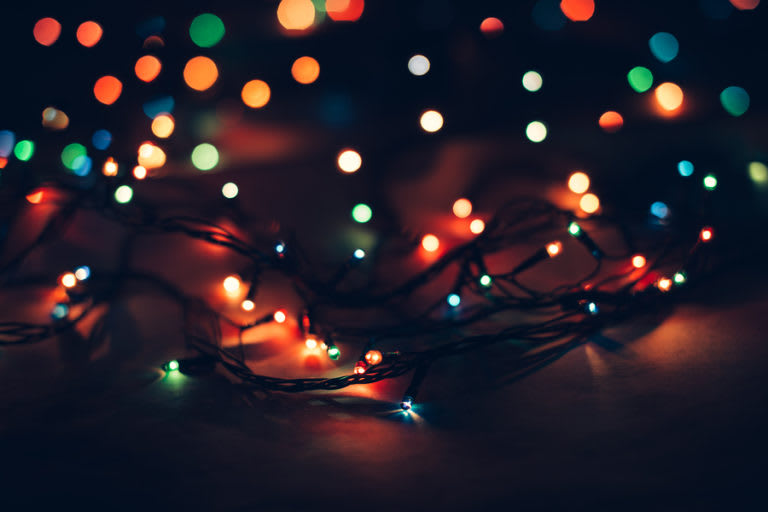 For the gardeners out there, try this fun way to create miniature lighted Christmas trees:
1. Start with a simple ;
2. Flip it upside down and secure the loose ends together with twine;
3. Wrap fairy lights along the vertical wires and in between the different levels;
4. Ta-da! Now you have a simple, yet elegant, DIY lighted Christmas tree. We like the idea of gathering groups of three together at the base of the stairs leading up to the front porch or on either side of the front door.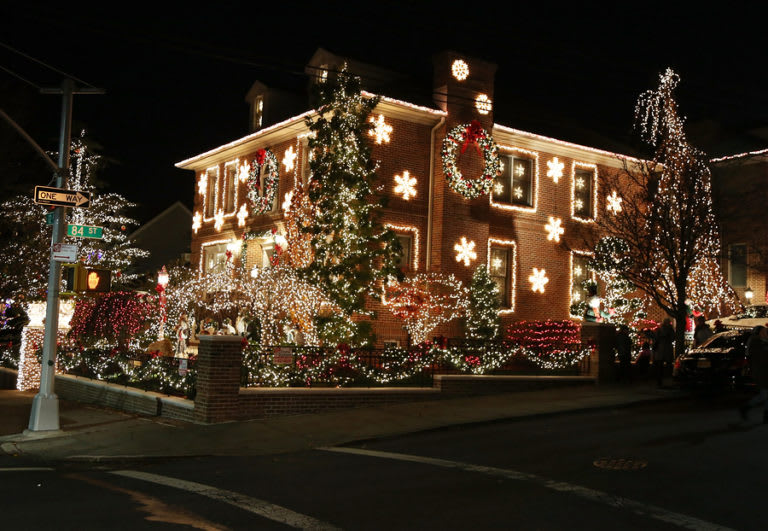 Another easy way to bring some twinkle and glow to the outdoors this holiday season is by outlining your front door and windows with fairy lights. You can also wrap them around your front porch railing (if you have one) and mix them in with any plants or planters. If you want to extend the magic to your backyard, a pergola, trellis or even a wall of bamboo are natural fits for fairy lights.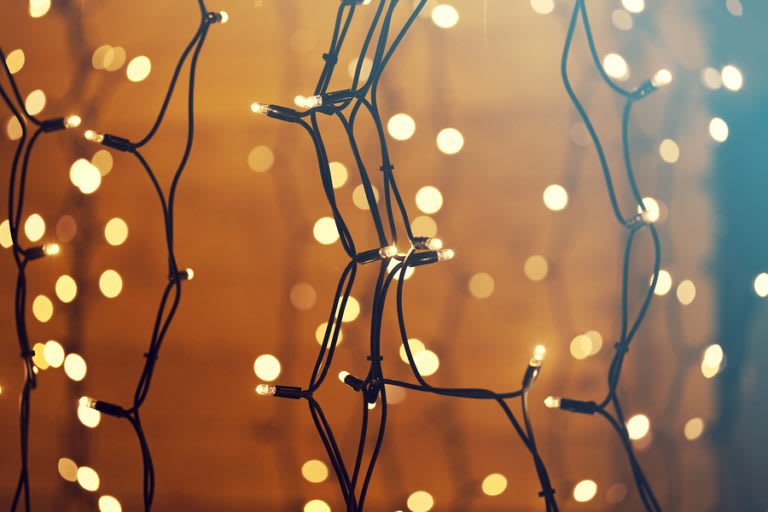 Finally, if you lean more toward the Clark Griswold side of decorating, you can bring you fairy light obsession inside by wrapping a chandelier, hanging lights vertically in a "light curtain" from a prominent window or wrapping white birch logs with fairy lights and stacking them in an unused fireplace. The possibilities are endless!
If you're looking for a new place to decorate this season, contact SEED for expert listings and advice.