In 2021, pinning down the exact number it will cost to build a home in Austin can be tricky. After factoring in costs like neighborhood, going the builder or builder + architect route, and whether or not you want a more traditional or modern home, the cost can vary from around $200/square foot up to $600/square foot (or more for a super-customized, luxury home). To help sort out some of the more common options, SEED has to put together this handy little reference.
"Building" a home comes with two options, more or less, when speaking in general terms (and let's not make this too complicated).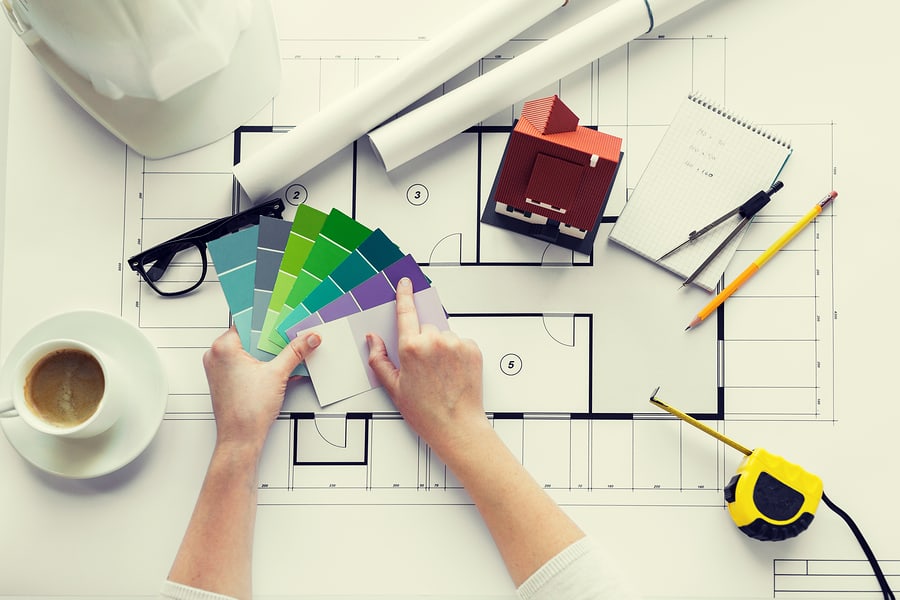 Custom Builders vs. Production (or High Volume) Builders:
Custom builders work with you on land you acquire to build a home that meets your exact specifications. They may supply the floor plan or you may choose to work with an architect separately who draws up the floor plan for you. In addition, you are free to pick any product in a category—from appliances to flooring, finishes, etc.—versus having to select from a defined "menu" of choices. In Austin, a custom home will come in on the higher end of cost per square foot. So expect to pay a minimum of $250/square foot for this option, especially if you opt for an architect who will charge a design fee on top of the builder's costs.

Austin players: , , ,
Production (or high volume) builders, on the other hand, can usually deliver the same size home at a lower cost. The reason is that these companies buy materials and land at a higher volume; however, you have to choose your home's layout from the builder's library of plans and the finishes (countertops, fixtures, etc.) from a fixed menu. Going the production home route in Austin, depending on the neighborhood and builder, will cost in the mid-range of Austin homebuilding, around $225/square foot. The further out you move from central Austin, the lower the cost will be.
Austin players: , ,
Hidden Costs of Building a Custom Home in Austin

You bought the land (with assistance of your very helpful and knowledgeable SEED Agent), you have your builder, your architect, you have painstakingly reviewed the budget 100 times, and you're ready to get started building. What to surprises should you look out for?

The biggest surprise for many first time custom-homers is the carrying costs associated with bank rolling the construction beginning to end, especially if you are financing. Sure, you can handle the mortgage payment when the house is finished, but can you handle the mortgage payment (usually interest only for the first 18 months) and your current housing costs until you can move in?

The next costly surprise… delays…and you should plan for them. These can be order delays (appliances are a big problem right now), permitting delays, weather delays... that will continue to push your move-in date and increase your carrying costs.
Spec Home vs. Model Home
We promised not to get too complicated, but it's worth mentioning one sort of subset of a custom-built home: the spec home. This is when builders "speculate" they will make money from buying a lot and building a custom or semi-custom home on it. This is common in Austin neighborhoods where inventory is tight and investors have the means to make a cash offer on a "fixer-upper." A spec home may sell during the course of construction, when the buyer has an opportunity to come in and make decisions about finishes before the project is finished, or after completion. A spec home in Austin is also going to be on the higher end of cost per square foot at $300+ (not including the land it's sitting on of course). While a spec home may not be a luxe as a truly custom home, they are generally high quality and the biggest bonus - you don't have to carry the cost of the project.
A model home, however, is simply a sample house constructed by high-volume builders to showcase the type of home that will be in a particular subdivision.
If you think you are in the market for a spec house, our team at SEED keeps tabs on spec homes available in Austin with builders we love (and recommend). Contact us for more info.

Master-Planned Communities: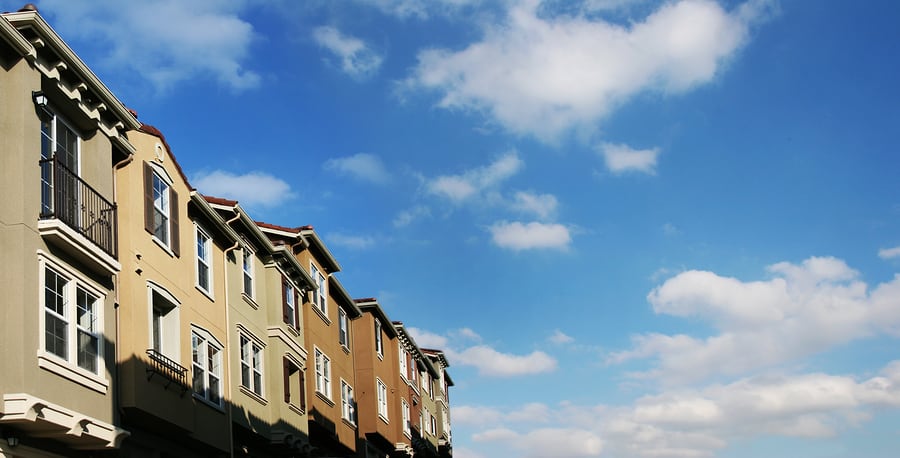 While we are on the subject of the cost of building a home in Austin, it's worth mentioning the master-planned community. A step up from your average cul-de-sac, these communities include a number of recreational facilities—lakes, jogging trails, parkland, etc.—in their plans. Large-scale in scope, the amenities are what separate master-planned communities from regular old housing subdivisions. Depending on the location in Austin, "building" a home in a master-planned community can be quite affordable. In addition to the Muellers and Steiner Ranches around town, there are few new, notable players in the planned-community game:
– – Construction will be completed within 20 years on this 1,500-acre plot of land, and the residents spread out among the 8,000 units can expect to pay prices in the mid-$300s.
– – Situated in the Del Valle school district, like its neighbor Easton Park, Whisper Valley offers homes also starting in the mid-$300s along with a dedication to sustainability and technology (each home will be outfitted with Bosch appliances and Google Fiber connectivity).
– – Located in the heart of Centra Austin and part of AISD, the Grove is kind of a miniature version of Mueller, a collection of townhomes, condos, and single family homes, all situated in a high density community with parks, shops, and eateries... and a short walk or ride to all things Austin. Homes range from $500s to $2Ms.
SEED knows. It can be overwhelming sorting out the difference between design-build and custom build; semi-custom and model home. That's why we're here to help! Call your SEED experts today at 512.368.9990. SEED can find the right fit for you!