Many of you are discovering the many positives of being able to work remotely no commute, more family time, and even making a truly 'you' office space. If you're not an essential worker, there's no telling when you'll be back to your normal office life, and even so you may have more remote work opportunities. Why not take this time to make the ultimate home office? A good home office space will make you more productive, and even a bit happier, too!
Inspiration (Two Ways)
First, outside of the impossibly organized home offices you may see on your Instagram feed right now, take time to figure out (realistically) what you want your space to look like. Are there certain colors or styles that you like best? Find the vibe you want and then make it your own.
Then, once you have somewhat responsibly browsed Pinterest for inspiration, you need to also figure out what inspires you in your work life. If framed quotes make you feel like you can conquer the world, hang them! Does having hanging plants keep you feeling connected to nature and feeling sunny? Great! Besides your general office aesthetic, take the time to find out what items or decor inspire you and keep you productive.
Making it Yours
As important as it is to have a jumping off point from Pinterest or Instagram, it's also important to make it your own. A huge benefit to a home office is that you can make it however you want the space is yours to get as colorful as you want! Gone are office regulations or limits, beige cubicles or required memos and corporate postings. If you want to make a mural wall in your new space go crazy.
Of course, balance is your friend, too. Don't get too carried away with décor and neglect your actual work. Use your breaks during work to look up prints on Minted or decide which plants are best for the windowsill over your desk. You don't need to redo the whole space at once.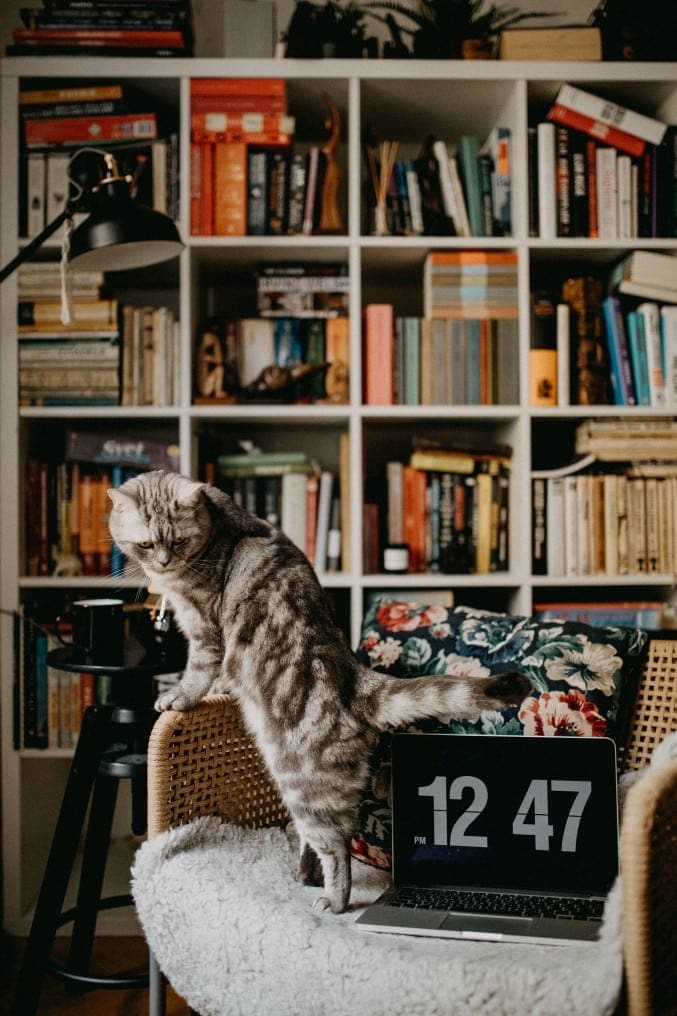 Comfy, but Productive
Comfort is the goal, but don't forget this is also a space you need to get work done in. Splurging on that ergonomic chair is great for your back, but don't go overboard on floor pillows and fluffy blankets if it's *too* comfy you may end up with more of a nap room than an office.
Focus on items that help you work better, not just comforting ones. Keep the lights bright, the space organized, and keep distractions minimal.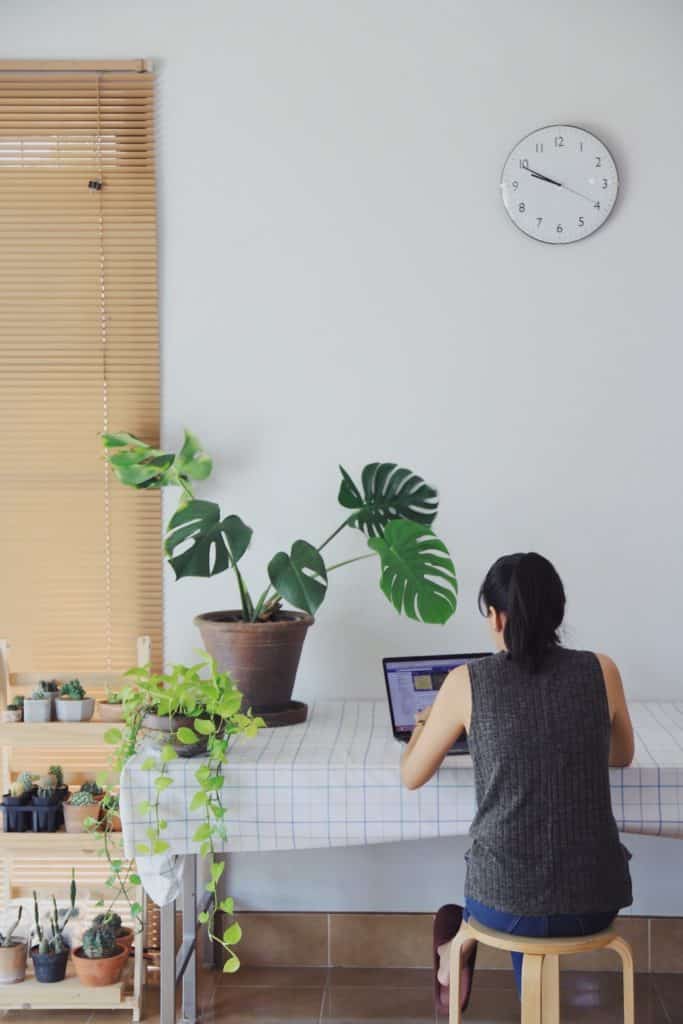 Putting it All Together
Offices have the same basic things a desk, chair, computer, etc. What makes a home office special and inviting are the personal touches you add. The more life you can breathe into your area, the longer you'll want to spend in it.
If the kitchen table isn't a viable workspace for you move. Make a new area and designate something just for work. Keeping a separate space for business can help majorly with the work-life balance even if WFH is causing major overlap right now.
Be realistic about your design dreams. Just because it makes a good Instagram post doesn't mean that wire chair is good for your back. When looking for artwork keep in mind you'll be spending a lot of time around it those neon prints may make a great accent piece now, but may also cause a headache later.
Don't underestimate the human need for the outdoors. Having a good source of natural light can be a game changer in a small space, or even to keep your mood elevated. Even a small houseplant can dramatically warm up an otherwise cold, impersonal space.
Many of us are just now getting into the groove of working remotely, and finalizing our personal work space can be an extremely important step for staying productive in the long term. While the end date for these stay home orders keep shifting, there's no downside to having a comfortable, inspirational space to get work done at home.