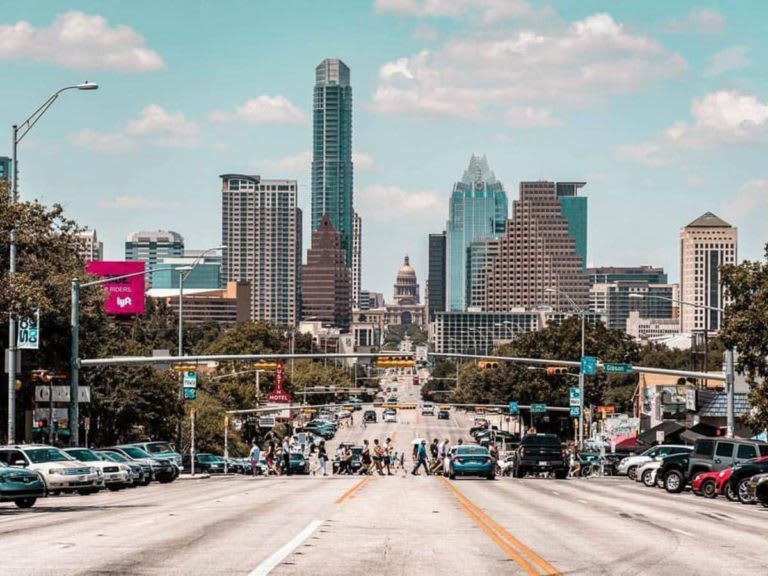 ​​​​​​​

There's one street in Austin where you can take a stroll and literally outfit yourself from head-to-toe: South Congress Avenue. While this area has seen quite a bit of growth and change over the years, it's still a hot spot in the 78704. Why not turn your next shopping trip into a scavenger hunt for your wardrobe. Here are the shops that can make that happen (in order from head to toe)
: What other brand could satisfy the taste of both Justin Beiber and Brad Pitt? Goorin Bros. hats are a fashion mainstay among professional athletes, musicians and celebrities, and for good reason. The company has been around for over 100 years and values its history as much as its craftsmanship. With styles ranging from baseball caps to more fancy haberdashery, there's something for everyone (women and kids included!).
: Where did you get those cool specs? Sometimes the fashion gods declare that your glasses must coordinate with your outfit, so thank goodness there's Warby Parker for that. A company founded on the belief that glasses don't have to cost $400 a pop, they have changed both the practicality and image of eyewear. Even you if don't have a prescription, one look inside Warby Parker might make you wish you did.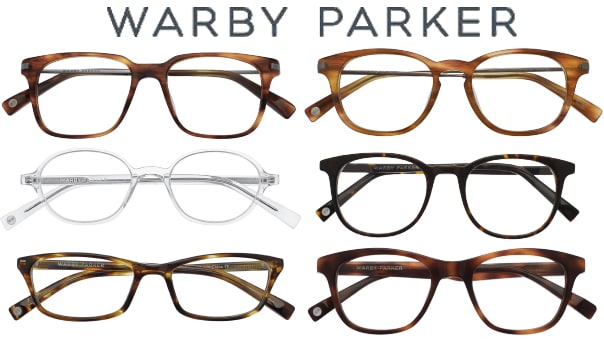 ​​​​​​​

: For the guys, Stag is the place for fun—and when we say "fun," we mean quirky, one-of-a-kind prints—button-down shirts for the Austinite.
: For ladies looking for a top with some one-of-a-kind appeal, Feathers has vintage pieces that have been re-worked for an original take on a classic.
: Guys rejoice—this place is for you! GQ magazine has recognized Service Menswear as one of the top 100 stores in the country, and we have to agree. But what we love most is the in-house denim measuring service to help you get the perfect fit every time.
: The name has become synonymous with Austin women's fashion, and we think the South Congress outpost is the more "chill" version of its bigger sister over on North Lamar. We love its selection of denim labels, like FRAME from Los Angeles.
: Every good Texan needs a righteous pair of cowboy boots. This is the place to find them.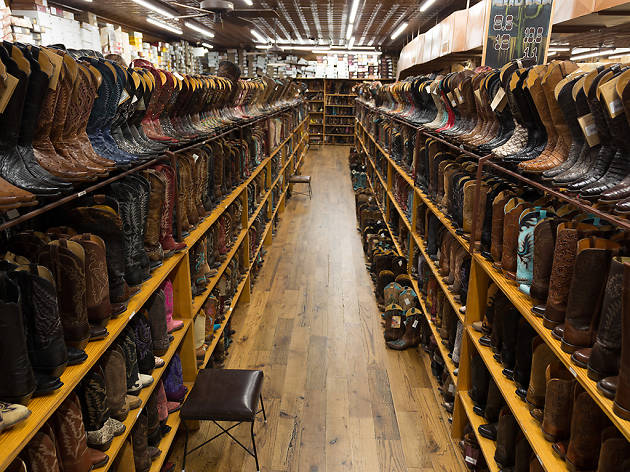 ​​​​​​​

: Of course if you find yourself strolling down South Congress and the weather doesn't quite feel suitable for cowboy boots, then check out TOMS for a pair of shoes with style and purpose.
You'll probably work up an appetite with all that shopping, so lucky for you South Congress will provide. Finish your day with drinks along this drag where people watching is on par with the shopping.And if your craving for shopping still isn't satisfied, how about shopping for a new home? Your friends at SEED can help you find the right Austin neighborhood for all your tastes.