One of the most satisfying parts about helping buyers at SEED is receiving updates on how they have settled into their newly-purchased homes. But the best updates we receive is when they tell us that they've fallen hard for not just their new home, but also their new Austin neighborhood.
We sat down with past SEED buyer Susi Spies to discuss her experience of buying in Austin while she was living out-of-state, why she choose her wonderful neighborhood Hyde Park, and the joys of being close to her family again.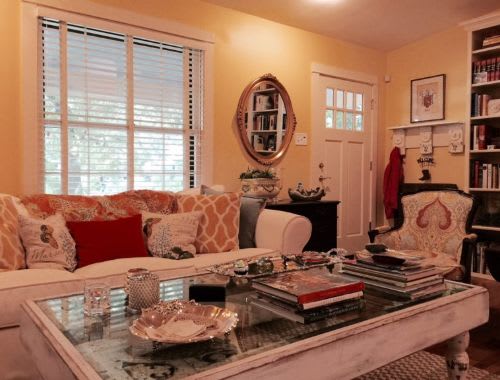 WHAT NEIGHBORHOOD DID YOU CHOOSE IN AUSTIN AND WHY?

I chose to buy a house in Hyde Park for a couple of reasons. One, my daughter and her family live in Hyde Park and being new to Austin, I thought I'd like to be close to her. Plus, my son now lives in South Austin, and I find Hyde Park to be sort of the center of the Austin universe. Even with traffic, I get almost anywhere in fifteen minutes and even headed way out to Steiner or the Galleria, I can get there in under half an hour. I also delight in the historic aspect of Hyde Park and all its charming Craftsman homes. Plus there's a very special "neighborly-ness" vibe to Hyde Park. I love that people are often out on their front porches and that everyone seems to be out walking after work. I live on wonderful, wide Avenue G, so tons people walk past my house every day and say "hello."
I also have to mention Halloween. I live on one of the biggest "trick or treating" streets in Austin. The number of cute families who come here Halloween night is mind boggling in a totally good way. It's a huge celebration for everyone. I invite friends to come observe and enjoy the festivities. Everyone's involved and excited—it's just a great night. And I can sum the people of Hyde Park up in one explanation. The morning after my first wonderful Halloween, I was out in front of the house talking to someone when I noticed a mother and her children out walking and picking things up. The mother came up to me and said that she and her kids had come over to our street to see if they could be helpful picking up trash left from the night before (there really wasn't much!) because they'd had such a good time and wanted to do what they could to help clean up as a thank you to all the local residents who'd made their fun Halloween night possible. Imagine that! Only in a town as friendly and wonderful as Austin—and in a neighborhood as warm as Hyde Park!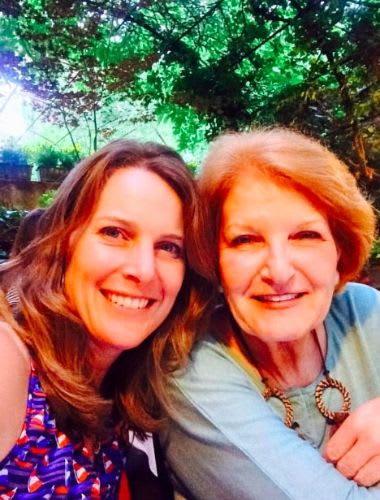 WHAT WAS YOUR MOTIVATION FOR BUYING?
My kids and their families (my grandchildren) were all in Austin and had been for almost ten years. I'd loved Austin more and more each time I came to visit, so I finally decided I'd buy a little house and come try living here permanently. I still go home to California several times a year to see all my friends, but I love Austin and all there is to do, and I've found it astonishing easy to make new friends here. I'm convinced that Texans are the nicest, friendliest people on the planet! Truly, it just amazes me how inclusive they all are. (Grateful thanks to each and every one of my new friends!)
WHAT WAS THE MOST EXCITING PART OF THE HOME BUYING PROCESS?
I think it was how easy Tammy Young made it. I lived in California when I bought my home, so I could only "shop" when I came to town to visit my kids. I thought I'd never be able to be "first in line" to buy the house of my dreams. But, to my delight, Tammy called me one morning in California to say that she'd just driven by a darling house with a "for Sale" sign in the front yard. The good news was that she let me know so fast that the house hadn't had time to go to MLS yet. When I expressed interest, Tammy called my daughter (who lived just a few blocks away). My daughter went to see the house and thought it would be perfect for me. I trusted both my daughter and Tammy that I was comfortable putting in a bid on the house sight unseen. I got to Austin on the next plane and sure enough, the house was just what I needed and wanted. Lucky me!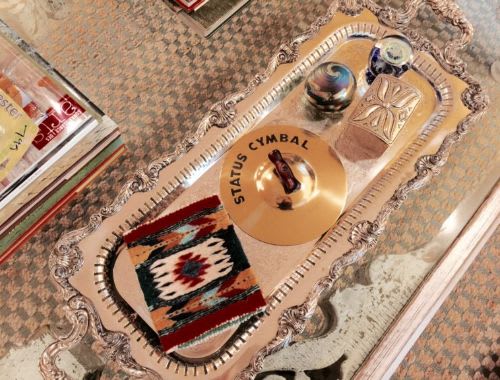 WHAT'S YOUR FAVORITE ROOM OR DETAIL IN YOUR HOME?

My bedroom. It's small, but I painted it such a vibrant green that it makes me happy every time I'm in it. Actually, I still chuckle that I had painters working in the house before I moved in. I arrived at the house one morning to find the painters all upset. They told me to stay calm, then took me into my bedroom to look at the big mistake they'd made. They were sure there'd been a mistake in the paint color. Since so many houses and rooms in Texas are painted in beiges and Texas earth tones, the painters couldn't imagine that a seeming same woman like me would paint her room parrot green. I, of course, was thrilled with it and have been happy in it ever since.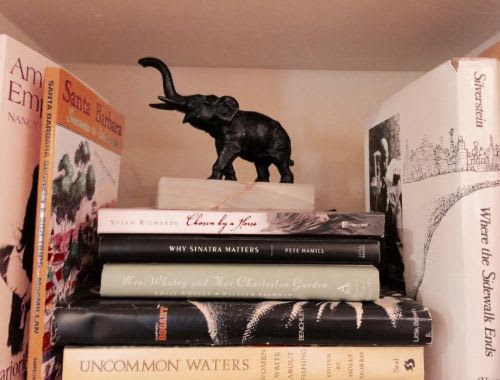 WHAT'S YOUR FAVORITE RESTAURANT OR RETAIL STORE IN YOUR NEW HOOD?
Quack's for all the delicious things I SHOULD'NT be buying. And Julio's for their chicken vegetable soup. I've never been a chicken soup fan, but I order Julio's to go, and it comes with a side of rice, and foil-wrapped fresh avocado slices, sour cream and cheese. Throw all those in your soup and add a few tortilla chips crumbled up and you have a meal! So good—and I get two meals out of one order!
WHAT SOLD YOU ON WORKING WITH TAMMY YOUNG OF SEED PROPERTY GROUP?
Easiest decision ever! Tammy had sold my daughter and her family their house. And knew and loved her. Tammy lived here in the neighborhood, so I knew she knew the ins and outs of Hyde Park. That said, Tammy was great about showing me homes in nearby neighborhoods so that I'd understand adjacent markets and feel secure in my decision to choose Hyde Park. Then, she went the extra mile to take the time to call me when she saw a sign on a house she knew I'd like. I've never had a better realtor!
HOW WOULD YOU DESCRIBE TAMMY IF YOU WERE TO RECOMMEND HER TO A FRIEND?
I'd tell my friend that Tammy made buying home about as easy as getting what you want in this competitive market could possibly be. She knew the neighborhood. She knew all the facts about additions and remodeling and tradespeople. She was the most helpful realtor I've ever had about giving info on things I didn't understand like "impervious cover" and other "rules and regs" that are different in Texas than they are in California. Plus, my relationship with Tammy didn't end when I moved in. I bet I've called her about 15 times asking about taxes and miscellaneous other real estate related things I needed qualified info and advice about. What would I tell a friend? I'd say that Tammy is one smart cookie who really knows her market and what's available and who'll find a way to get you a house you love. I think Tammy's an extraordinarily honest, capable broker. Her goal was to find me just what I wanted and NOT just what she could sell me. My closing was a breeze, and very best of all, I got a new friend out of the whole process! Thanks, Tammy!