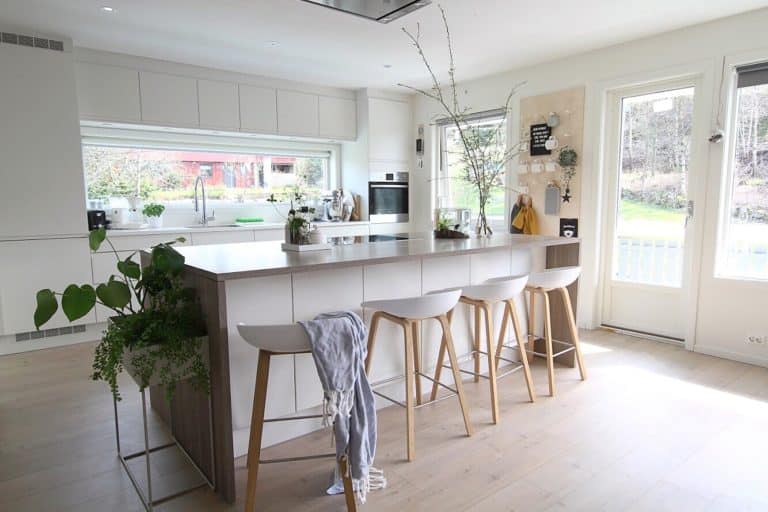 A new year means new interior design and decor trends will be on full display during the busy spring and summer real estate season here in Austin. The team at has toured hundreds of homes, and we're already beginning to see some clear trends for 2020.
Tidy is Always On-Trend
Decluttering has been all the rage (thank you ), but the new decor trend is keeping your space open and organized, all the time. For example, in the kitchen you can try open shelving that shows off your favorite flatware, smooth cabinets free of any trim and handles, and of course . In your living space, a simple basket and a table top container can take crumpled throw blankets and loose remotes to being all tightly put away and looking "cleaner", even though you aren't really removing anything. Of course, if you're familiar with the KonMarie method you would have done your clean outs before this step.
Pools, Pools, and … More Pools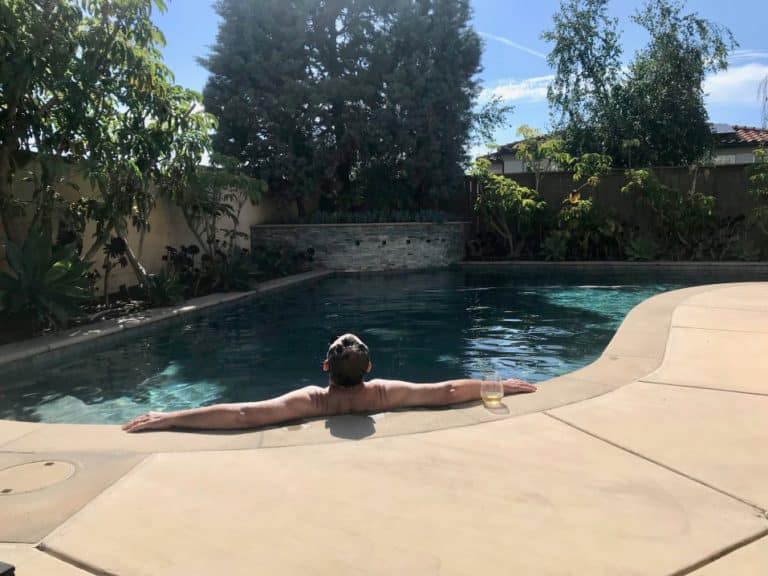 Wherever they can find the space, we are seeing more and more Austinites install outdoor pools even if it's just a small plunge pool. Summertime in ATX is no joke, and while we have some of the best swimming options in central Texas, sometimes we all prefer a dip in our own backyards. With a new decade comes new options for pools including smart lighting/music connected to your other devices, and more features that can lower the energy cost and maintenance. Gone are the days of needing an olympic sized swimming pool, people are wanting more designed features, more patio and pool seating for entertaining, and something that simply fits their home and aesthetic.
Dark, Cozy Colors
A few years ago, interior designers began embracing black. Not charcoal grey or navy – black. We mentioned Marie Kondo earlier, and while minimalism can mean being tidy and organized, it does not mean you can't have fun. We're talking about that stark minimalism that makes you feel like you're inside of a modern museum instead of winding down in your living room.
Embrace comfort with chunky throws, velvety furniture, dark colors and gem tones, even highly textured items. If you find something that speaks to you go for it!
Add Some Living Color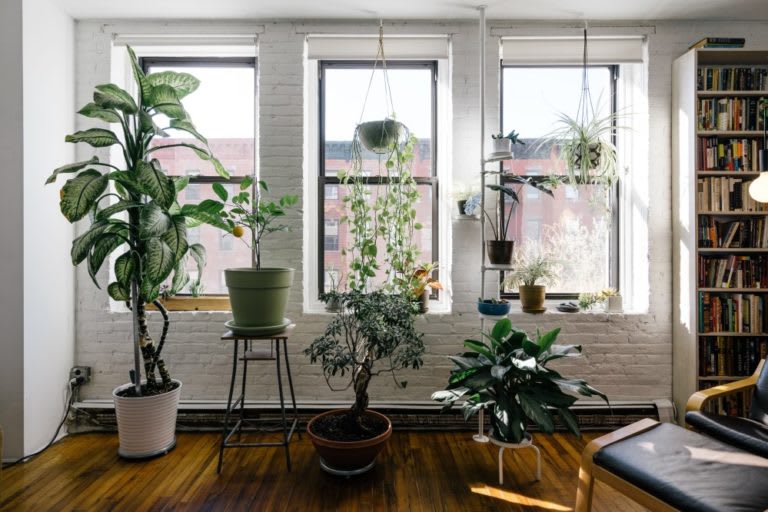 Fiddle leaf figs took over every luxury interior design photoshoot in 2019 not that we have anything against them but we're all about expanding your houseplant repertoire. Whether you're basically running your own greenhouse, or maybe you've had trouble in the past keeping those "kill-proof" plants alive (there's always some great looking plastic ones), this year is sure to bring a lot more greenery into a lot of homes. Here's a few we recommend you try out.
For the not-as-green thumb:
Rubber Tree
Succulents and Cacti
Spider Plant
Philodendrons
Snake Plant
For more experienced plant parents:
Monstera (Swiss Cheese Plant)
Bird of Paradise
Alocasia
Orchids
Bonsai Trees
Updated Wood Paneling
Many of us were jaded by the 1970s era wood paneling in our parent's homes. But those veneers haven't made a comeback (and hopefully never will). The wood paneling of 2020 is real wood and wall-to-wall full coverage isn't the end goal. It's more of an accent or used in a small space like a powder room.
Getting creative with your wood paneling is encouraged. Lay it in a diagonal pattern, use two different types of wood, use panels of varying width – anything goes in moderation.
Let's check out some of the most stylishly updated . Call SEED Property Group to schedule a consultation to discuss finding a home of your own or getting your home ready for market.