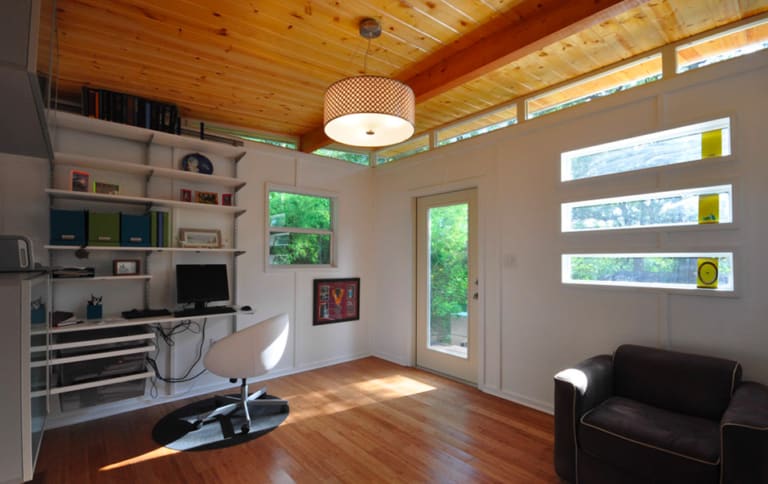 ​​​​​​

Courtesy: Kanga Room Systems

It may sound like the catchy title of the latest home-improvement television show, but a "Shedquarters" is something else entirely. It's a detached shed workspace that's taking the next big thing in interior design outside of your home's footprint. Whether being used as a home office or an art studio, it's clear that a backyard shed isn't just for handy-persons and carpenters anymore.
In cities like Austin, where space is at a premium, it was only a matter of time before a company such as Austin-based Kanga Room Systems burst onto the scene. They take the concept of homeowners needing "just one more room" to the next level—if you can think it, you can have it. Kanga Room products, which come in "modern" or "cottage" styles, can be configured to serve as anything from a music room to a pool house. Whether you need a simple 8×8 working space or a more ambitious tiny house in your own backyard, Kanga Room Systems will bring your vision to life.
If you're eager to get in on the Shedquarters trend but aren't sure how it fits into your lifestyle, here are some ideas to get your brain percolating. You could use it as a:
Home office
"Hobby" studio (art, photography, flower arrangement, yoga)
Kids' playhouse
Reading room
Guest house/Mother-in-law suite
It turns out that living small and compact isn't only trendy but also efficient, and it allows you to make the most of the square footage outside of your everyday living space!