Located an average of 40 minutes from Austin, TX these four tiny Texas towns are recognized as "the Marfa of the East," a "swimming-hole-rich paradise," and the "birthplace of Texas BBQ" collectively. Want to learn more about the towns of Taylor, Wimberley, Smithville and Lockhart? Check out SEED's roundup of the best that these charming towns have to offer.

Taylor, TX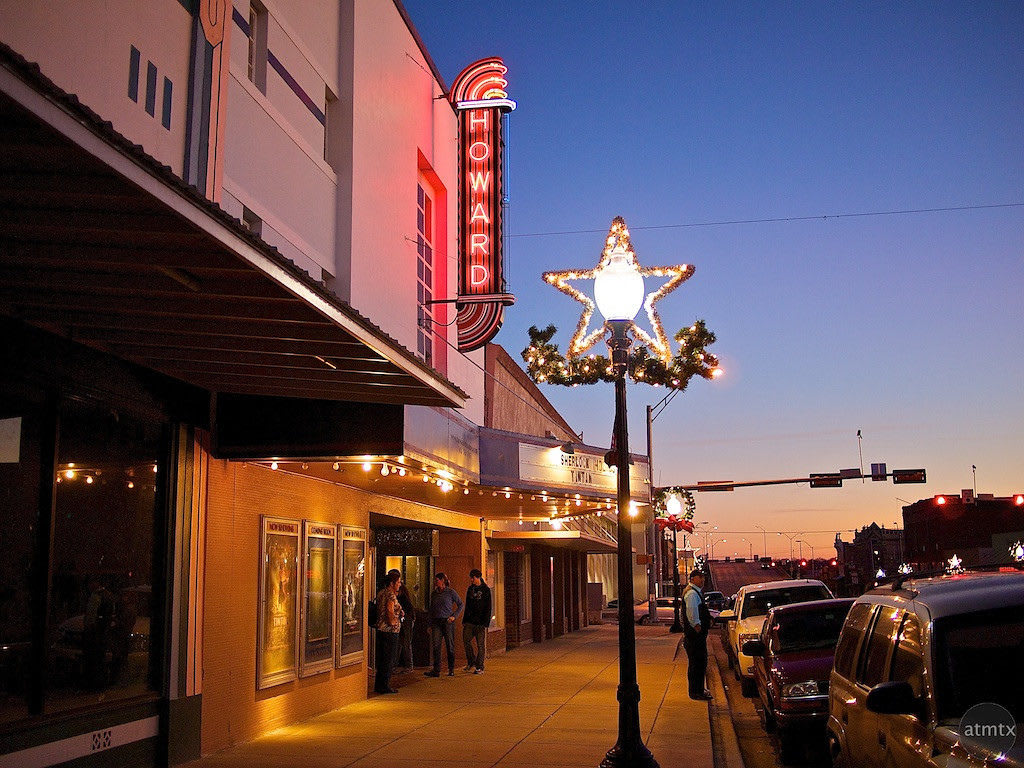 Forty minutes Northeast of Austin you'll find the tiny Texas of town of Taylor, whose population recently topped the 15,000 mark. In the heart of the Texas barbecue belt—this is an actual thing if you're new to Texas and haven't heard that moniker before—Taylor is long known for its amazing three meat combo (another Texas barbecue reference for newbies) but it's also making a name for itself in the world of craft beers and local, quirky shops—two things Austinites understand well.
If you're looking to purchase property in Taylor, the median home listing is $224,000, which will get you approximately three bedrooms, two baths and around 1700 square feet (not to mention all the allure of this town). The town's major employers are Taylor ISD, Baylor, Scott & White and the Electric Reliability Council of Texas (EROCT)—Taylor's largest employer, which manages 85% of the state's electric grid.
SEED Recommends:
– Eat: . When in Rome [or Taylor]…a stop at this Texas institution is a must. Named the best barbecue in Texas by The New York Times, Bon Apettit and the Food Network, this family-owned business has been cranking out the finest BBQ in Texas since 1949.
– Drink: Nothing goes better with Texas BBQ than Texas beer, so be sure to check out in downtown Taylor just steps away from Louie Mueller. Enjoy live music and homegrown, locally-sourced brews, including Ambers, IPAs, Lagers and Pale Ales (water and wine also served).
– Be Merry: Take time to frolic around the 120 acres that has to offer, which includes a lake and picnic sites along with swimming pools, tennis courts, baseball fields and more.
Wimberley, TX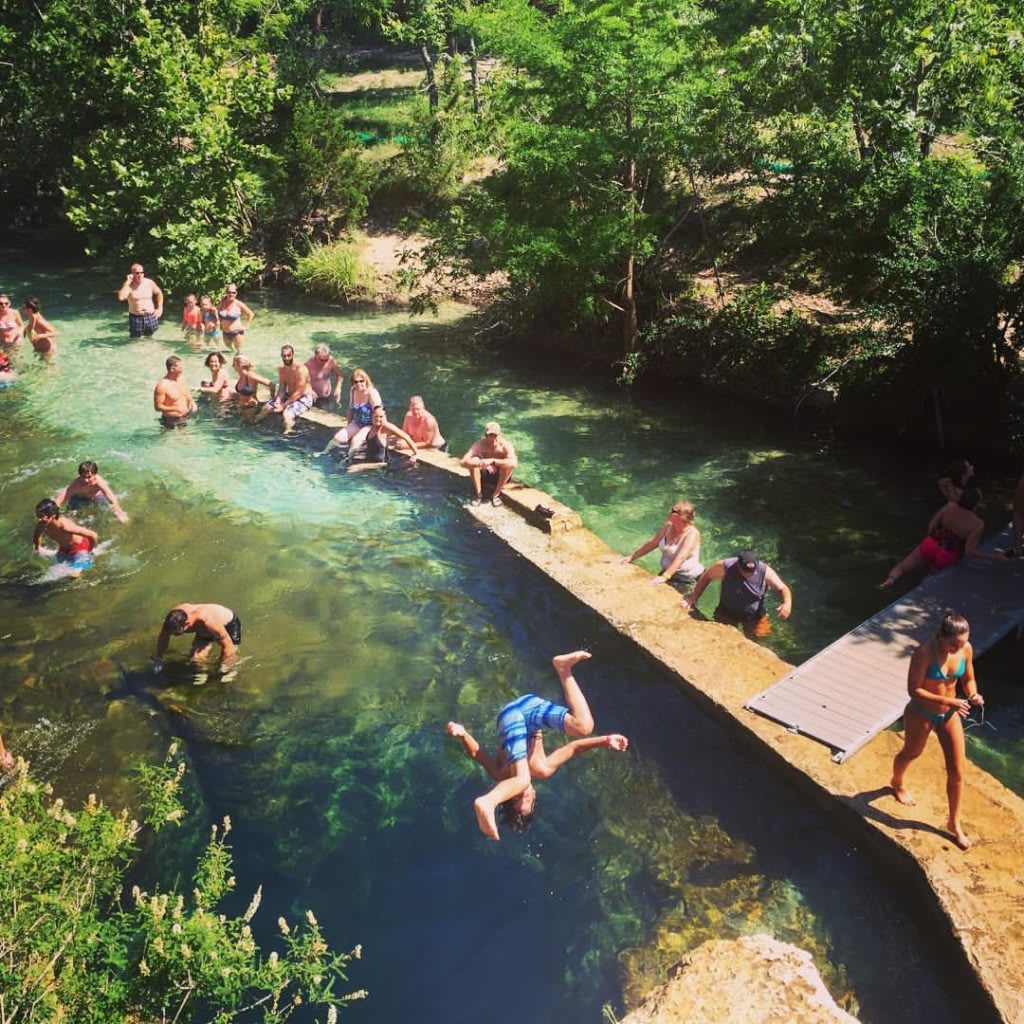 With a population just under 3,000, Wimberley is a tiny Texas town about 45 minutes Southwest of Austin that has become a popular destination for shopping and outdoor recreation. Despite record-breaking floods from the Blanco River in 2015, Wimberley is a resilient town that continues to remain a pocket of paradise in Texas.
While the median home price in Wimberley hovers just under $450,000, there are luxury estates worth well over $1-2M in certain areas. As part of the Greater San Marcos region, major employers in and around Wimberley include Texas State University, Amazon and the San Marcos/Tanger Outlets.
SEED Recommends:
– Eat: . You can't beat dinner in a cozy cabin located just north of Wimberley's town center. Enjoy French-inspired fare courtesy of local ranchers and farmers.
– Drink: is a great place to stop and explore a variety of Texas wines. With 18 different offerings in this spot located in the downtown historic square of Wimberley, you can pair you wine tasting with a bit of Texas history.
– Be Merry: What Wimberley lacks in size it makes up in outdoor recreation. Whether it's the , or , there's plenty to keep you smiling around here.

Smithville, TX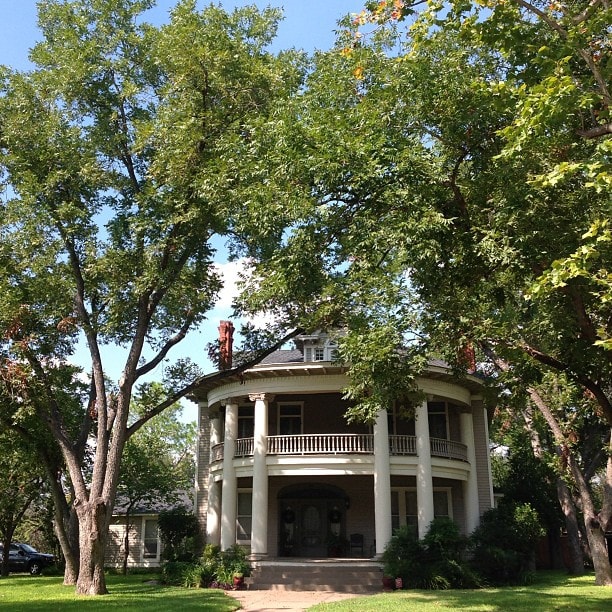 You may know it as the town where Hope Floats was filmed—tiny Smithville, TX (population just over 4,000) in Bastrop County. Although its distance from Austin, about 45 minutes East, is too great to be a suburb, Smithville is often included as part of the Greater Austin metropolitan area. You may have heard the buzz around Smithville as "Austin's Marfa," and here's why: it's a quaint daytrip destination that doesn't take, literally, all day to get there.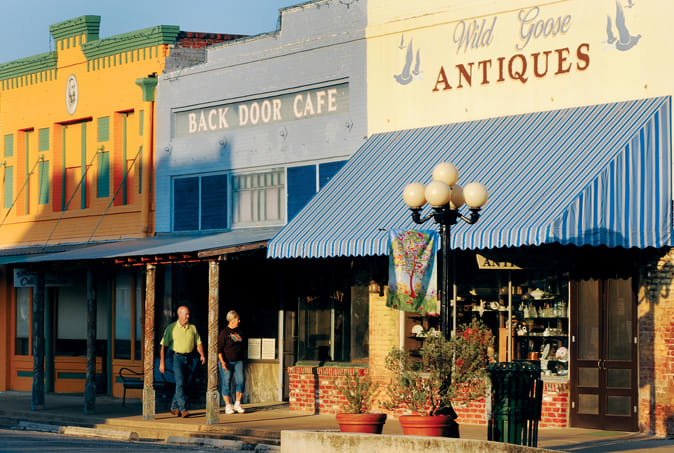 Home prices in Smithville are typical of a small Texas town, with the median price well under $200,000 (ranging from $150,000 – $180,000); however, prices have gone up a whopping 34% in Smithville over the past 10 years. As part of Bastrop County, the biggest employers in the area are Bastrop ISD, Hyatt Regency Lost Pines Resort and MD Anderson Cancer Center.
SEED Recommends:
– Eat: When you want a good burger, does not disappoint. If you're feeling adventurous try the El Hefe (cheddar cheese, bacon, grilled onions and grilled jalapenos topped with a fried egg) or go for Fire in the Hole for a spicy kick (cheddar and cream cheese, grilled jalapenos and habanero relish).
– Drink: For specialty coffee—and maybe a cookie or pastry to go with it—check out the family-owned and -operated in the heart of Smithville.
– Be Merry: For a little bit of Austin SoCo in Smithville, stop by . How could anything disappoint with a name like that?
Lockhart, TX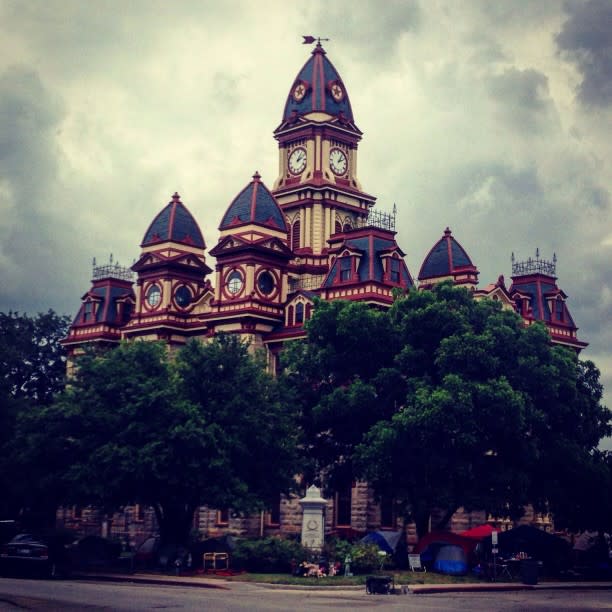 The official Barbecue Capital of Texas, according to the Texas legislature, is the tiny town of Lockhart (population 13,000) about 35 miles Southeast of Austin. Although it has gained notoriety with a food "challenge" only the most adventurous of meat eaters would accept (eat at all four Lockhart BBQ joints in one day), the town has much more to offer than meat with a side of meat (with a side of meat). In recent years it's become a haven for hipster migration with places like pop-up art gallery the and —both instituted by former Austinites. We suspect this is just the beginning for this town full of (just like the name says) heart.
Real estate in Lockhart is similar to the town of Taylor, TX. The median price is right around $200,000, which will generally get you three bedrooms, two baths and almost 2,000 square feet. In addition to Lockhart ISD, other employers in the city itself are Pure Castings Co, which relocated from East Austin, and Hill Country Foodworks (relocated from Kyle).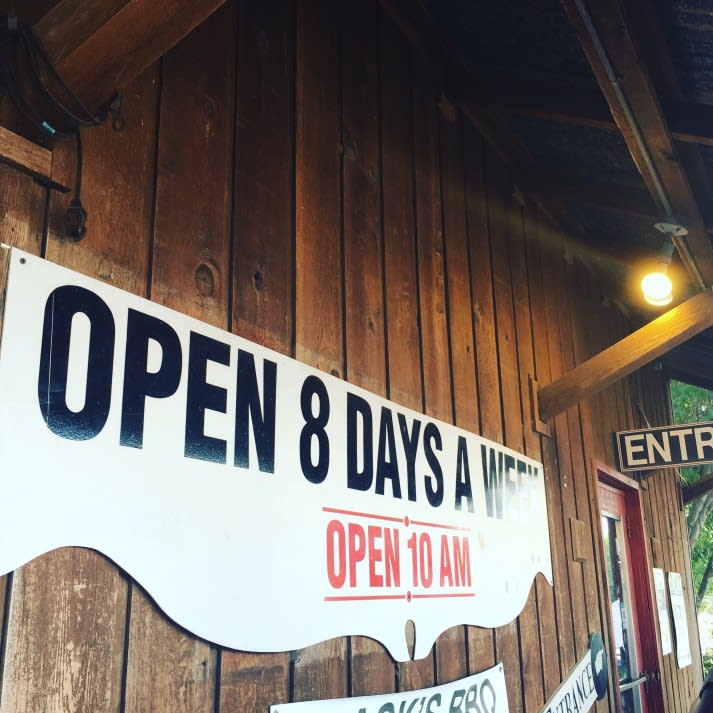 SEED Recommends:
– Eat: If you're brave enough to actually skip the barbecue in Lockhart, try , which calls itself the "oldest best friend owned pizzeria in Lockhart, TX." The owners are a group of four friends—and Austin transplants—who keep it classic.
– Drink: Next to Loop & Lil's you'll find , a chill wine bar that stands behind the philosophy "try before you buy." Out of the 60 wines offered, only two come from outside of Texas with the goal of becoming one of Texas' largest Texas wine retailers.
– Be Merry: If you like old, yet quaint, things, you'll be thrilled to stumble upon the in downtown Lockhart. They claim it's the "most photographed courthouse in Texas," and we promise you won't be disappointed (bonus: don't forget the Caldwell County Museum located inside the old jail).