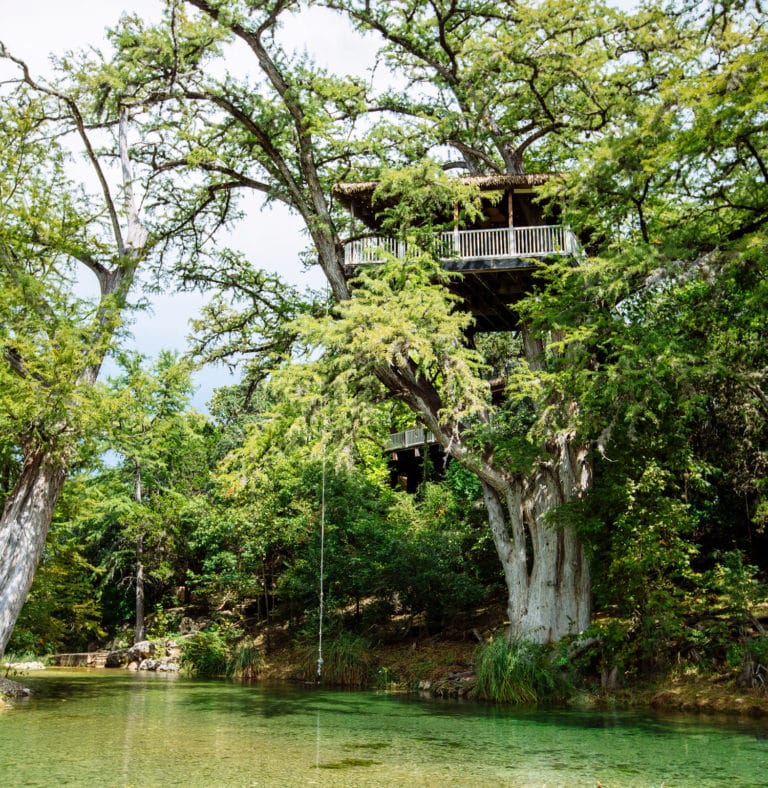 We've talked about the cute, artsy towns surrounding Austin, and hopefully, you've had an afternoon away to experience . But what other day trips should you add to your list of must-experience? Below are SEED's top five "off-the-beaten-path" day trips from Austin for those of us who have seen it all and done it all…but not quite.
1. Enjoy a slower pace of life in . Like nearby Fredericksburg, Comfort is a historically German town deep in the heart of Texas (Hill Country). While it boasts all the proper markings of your typical sleepy Texas town—antique shops, historical markers (fun fact: practically all of downtown is on the National Historic Register)—one of the things we find most charming about Comfort is the Comfort Meet Market. Aptly housed in a former meat market, think of it as gathering place for locals that features music along with an occasional, perhaps random, town celebration. SEED Tip: If you visit Comfort on a Monday, don't be surprised to find that many of the town's businesses are closed.
2. For a small-town, country take on live music, head to —with or without Waylon and Willie and the boys. Aside from being called out in the famous tune by Waylon Jennings, where in Luckenbach "there ain't nobody feeling no pain," this small town has plenty to offer in terms of character. Check out the town dance hall or head to the Alamo Springs Café, which the owner intentionally opened "out in the middle of nowhere," for a bucket-list-worthy burger.
3. For those ready to take on more of an adventure, —a spot for from beginners to experienced—sits just 30 miles southeast of Austin and offers amazing views of the Pedernales River. One of our favorite things, however, is that before Travis County purchased the property in 2005, the owner Milton Reimer and his wife Joy sold day passes for $2/person with the "rules" "No naked parties" or "No beer drinking" printed on them…we just can't resist an authentic keeping it weird moment.

4. If you're more of a paddler then a climber, let us recommend in San Marcos. Bring your own kayak, tube or just a swimming suit to enjoy this spring-fed (like our own Barton Springs) whitewater playground, which is open year round. SEED tip: During the summer months and on weekends during daylight hours, the waterways tend to get clogged with swimmers and tubers. If you want to go kayaking, wait until the sun sets for a more serene experience (don't worry: there's lighting so you won't be lost in the wilderness).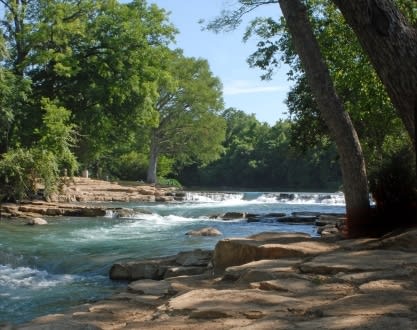 5. For the ultimate in tranquility + nature, and if you can get away from Austin for the night, we're obsessed with this idea of sleeping in a tree house. , about three hours from Austin in Leakey, TX (situated between Garner State Park and Lost Maples State Natural Area) is a tree house paradise for grown-ups! In addition to sleeping in the treetops, you can enjoy good-old fashioned recreation like a swimming hole, horseshoe pitching area and hammocks for relaxing and taking in the wildlife.
If you're still searching for that perfect location in—or around—Austin to call your own, give us a call at SEED. We are you Austin experts and excited to help you on your journey!