We've talked about painting your front door as an easy, inexpensive way to add instant curb appeal to your home, but SEED has noticed some Austinites upping their entrance game even more. With architecture ranging from cozy bungalows to grand estates, in Austin you'll see door styles ranging from basic to dramatic. Here is a look at some of Austin's boldest doors along with tips on how you can adopt these trends to correlate with your own style.
Making a Statement with Paint
Bright Bungalow: While pretty much anything goes when it comes to picking a color for your front door, contrast is key. For early 20th -century bungalows in neighborhoods like Hyde Park, for example, SEED recommends turquoise or an unexpected pink (if you dare!) to contrast muted exterior paint colors like beiges and grays.
Mid-Century Day-Glo: A bright, lime green is an excellent choice for mid-century abodes. This color compliments classic 19050's and 60's building materials like wood and concrete. Our second favorite choice for MCM architecture is a true orange. High Contrast Modern Farmhouse: A simple, high contrast black door against a painted white exterior is perfect for modern farmhouse design. SEED Tip: When in doubt, a bright red front door brightens up almost any entryway.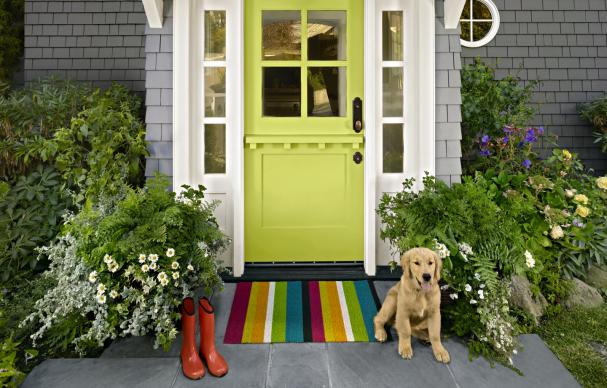 Making a Statement with Style
Curve Appeal: Arched doors work with a variety of house styles—from cottage to craftsman to rustic—yet their unique design gives them instant charm and architectural interest.
Heavy Metal: With a look that can go both modern and traditional, steel doors are having a moment right now. Upgrading your existing door might cost you, but the benefit of style + durability is worth it in the end. Steel doors require minimum upkeep compared to their wooden counterparts, and the timeless look provides immediate ROI. Check out Rehme Steel Windows & Doors out of Spicewood, TX for an instant style upgrade.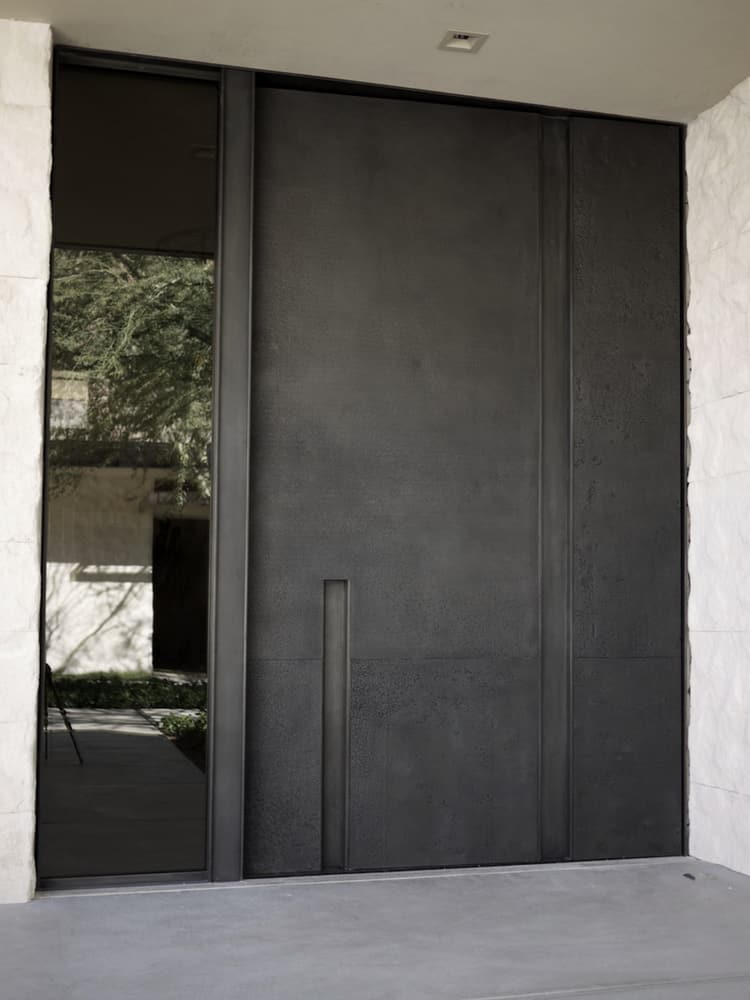 Turning Point: When only the biggest and boldest will do, why not go full speed ahead with a modern pivot door? Generally comprised of industrial elements, like steel, glass and wood, a pivot door is the ultimate in entryway drama. This large-scale, floor-to-ceiling masterpiece pivots on an axis: no hinges or doorjamb required.SEED Tip: The industrial trend is going strong; metal doors can offer warmth with an artisan touch.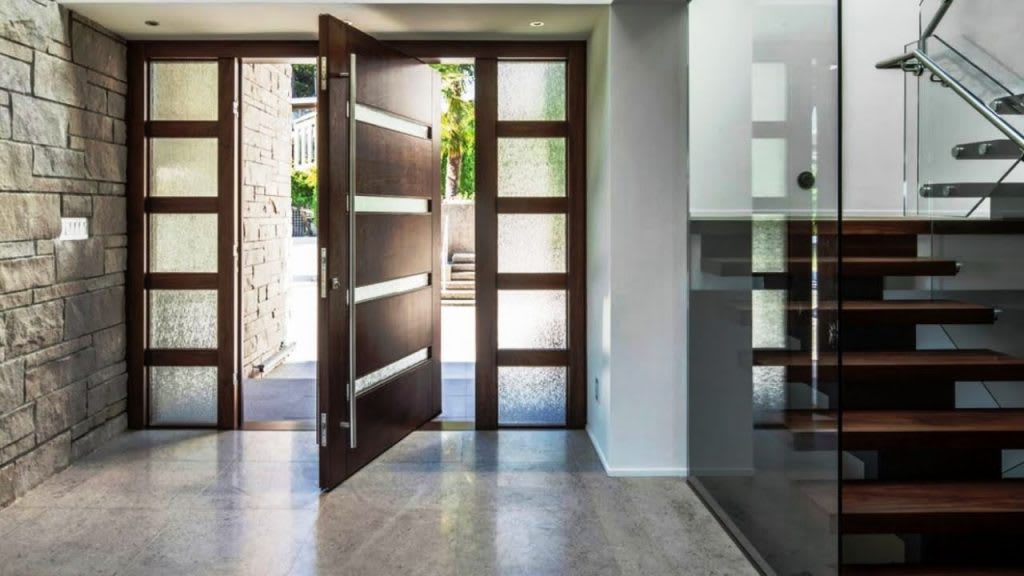 If you like these ideas, but you're ready for more than just a front door upgrade, contact your to see what's for sale in the Austin area. We're your local experts!