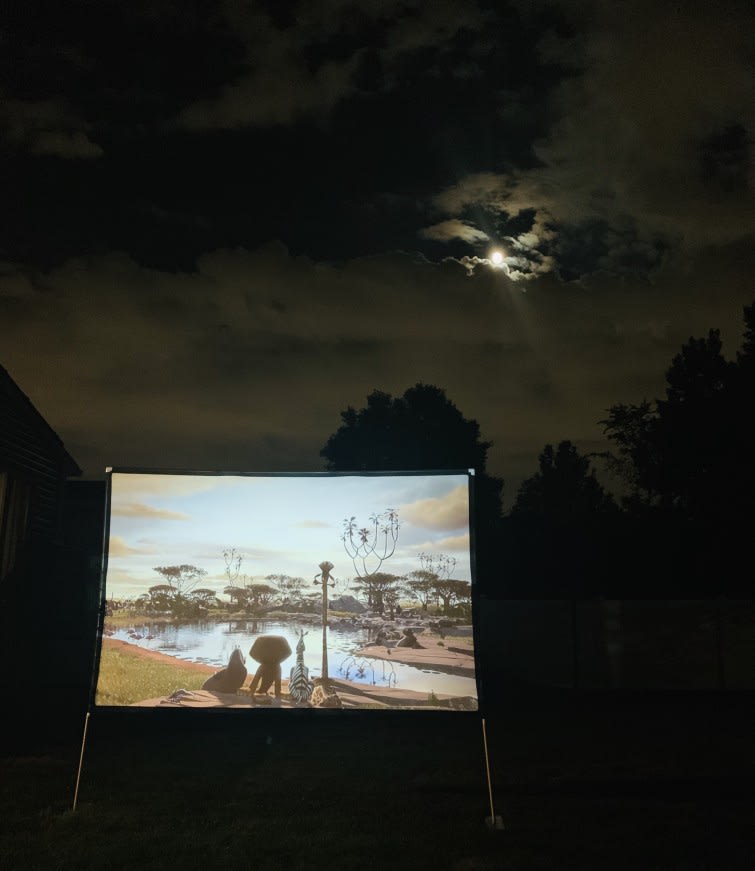 Outings are harder to manage than normal this summer, but you can still plan a fun movie experience in your own backyard! There are just a few things you'll need to make sure you get covered.
Screen + Projector
The obvious first step, is to acquire the tools to actually display a movie. Technology is pretty great, because there is a huge array of small wi-fi enabled projectors online that simply stream Netflix or Hulu straight to the device itself. You can go big with something like CineMood which comes preloaded with Disney and kids content, or opt for a simple wi-fi only projector like this one. If you want to do it cheap and quick, there are even projectors in the $50 range than you can plug your laptop or phone into and project movies you already own.
For screens, there's a large range of options as well. Depending on how much you want to spend, there are many movie screens in the $30-$50 range that simple tether to trees or have stands to set up. If you're going big, the large inflatable screens like these are typically sturdier, don't blow over, and you won't have to worry about the screen bending or moving with the wind.
Seating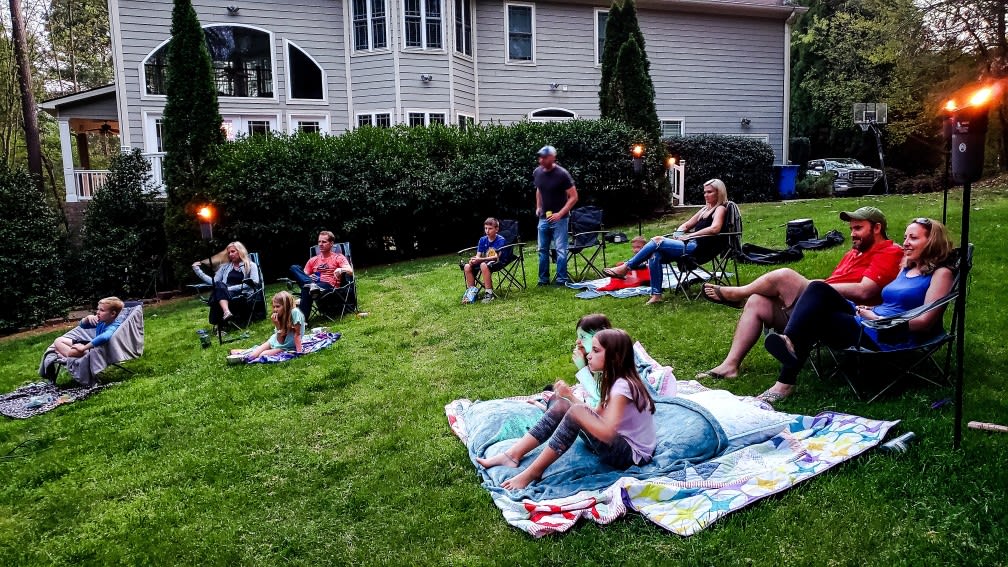 Depending on your yard, there are plenty of options here as well. In the heat of summer, it can be nice to simply throw some floaties in the pool and have a movie playing while you swim. If you're going for a small family only setting, putting out a blanket and some pillows is usually the easiest way to get cozy on the lawn. If you're inviting a few neighbors or friends over, you can use camping chairs or folding chairs (socially distanced) lined up in a row.
Snacks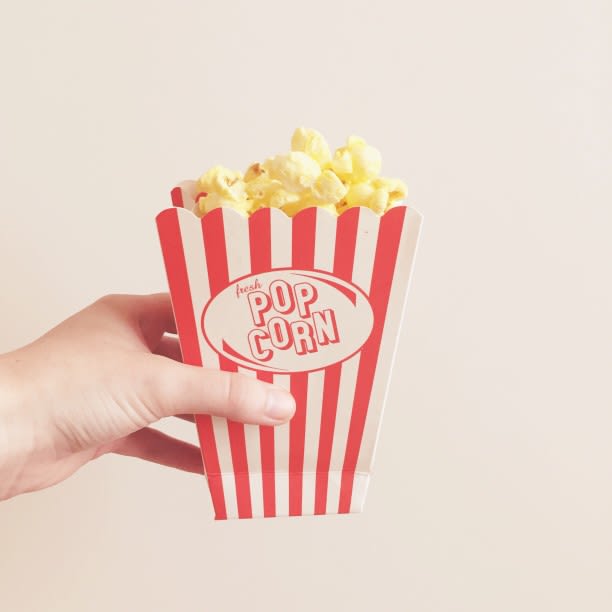 It's not a real movie night without the right snacks. Popcorn, candy, drinks, whatever your go-to is, make it beforehand so you have it ready in time for your screening. If you're having guests, you can make little trays with appetizers, boxes of popcorn, you name it. Get creative! It doesn't take much time at all to search on Pinterest or Google to find some super fun movie night snack ideas.
Make it Themed
If you're going to get all the supplies for a movie night anyways, why not make it themed? Make some spooky snacks for a slasher film, or have some intergalactic themed décor and food for an alien flick- again, Pinterest is your friend for this one. You don't even need to spend too much money. Hit up the dollar store and DIY your décor, people will appreciate every bit of it!