As the summer winds down, and before the first big festival of the fall descends upon Austin, the perfect time arises for you to plan a relaxing (or adventurous) Austin staycation.
Where to Stay:
From downtown to down home for budgets big and small — here are our top in-town hotel spots.
Splurge: , tucked away in a quiet enclave just off of South Congress, you would never know this oasis existed unless you happened to stumble upon it. The best-of-best in the world of Austin staycations, rates in this 14-room Victorian mansion (named for the patron saint of music, of course) start around $300 for a 400 sq. ft. studio and $625 for a luxurious 730 sq. ft. suite—complete with a private backyard and porch with a fire pit. You can't beat the privacy and serenity of this local gem. Be sure to enjoy the hotel's signature margarita from the private bar as you watch the sunset over the grounds. Insider tip: the heated pool—you know the one with the neon "Soul" sign—is open around the clock.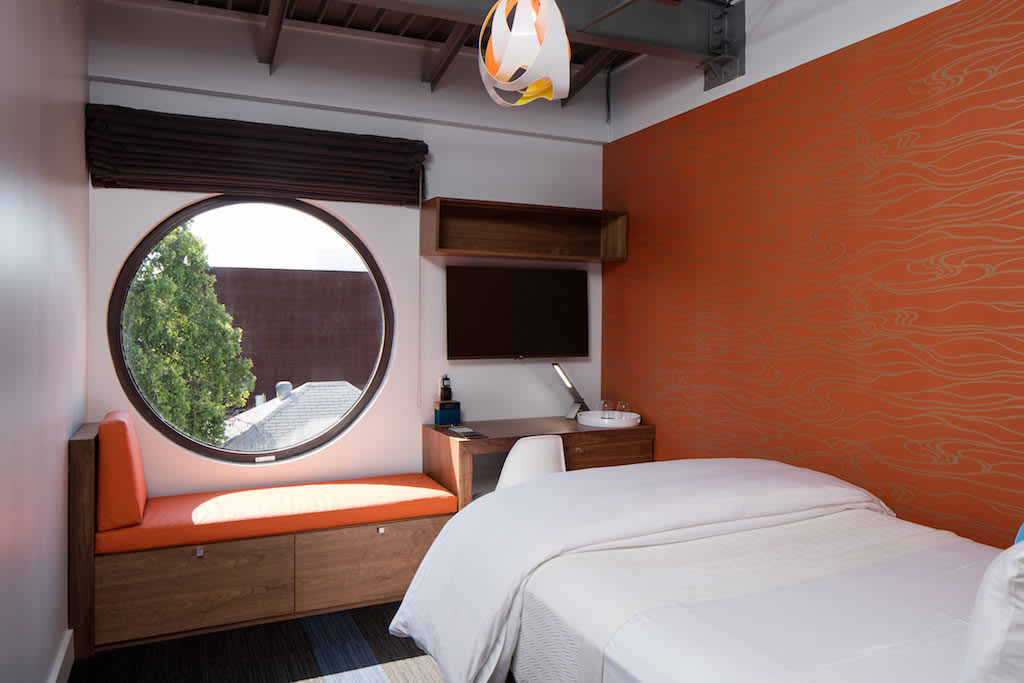 Hotel Eleven Room, Photo by: Paul Bardgjy
Steal: is the newest boutique hotel in bustling East Austin. Small in size, but big on style, Hotel Eleven is reminiscent of pint-sized, big-city luxury (it reminds us of the Hudson in New York City). With rates starting as low as $189 for a queen "Crash Pad," you can't beat the value for a hip Austin staycation. Insider tip: don't miss the private roof deck with dazzling views of downtown Austin.
Even Bigger Steal: Save money on hotel expenses by staying in your own home, but get out and take advantage of all the city has to offer [see "what to do," below] and even book an appointment (or two) at one of Austin's day spas.
Other great city stays: , and .

What to do:
The perfect Austin staycation should combine the outdoors, live music, good food, at least one tourist attraction, and maybe a little of Austin's art scene if you can fit it in.
Outdoors
– By water: Wake up early for a dip in Barton Springs Pool (admission is free before 8:00am). Morning is also a great time to go stand up paddle boarding or canoeing on Lady Bird Lake. rents paddle boards and gear at the dock across from Austin High School on Lady Bird Lake (no reservations required; don't forget the sunscreen). Or if you want to step-up your water game, try out Austin's new for a truly unique experience.
– By land: Take advantage of what is considered one of Texas's top hiking trails–the Barton Creek Greenbelt. With over 12 miles of trails, limestone bluffs and picturesque scenery, it's a rugged alternative to Austin's more urban (and suburban) hiking experiences. Entry points to the trail can be difficult to navigate, however, so be sure to plan ahead.
Live Music: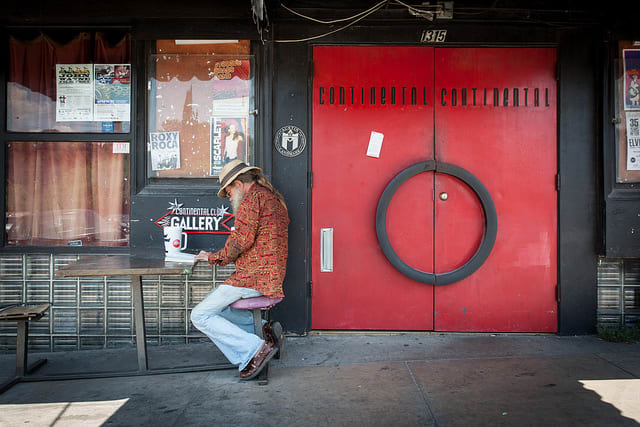 The Continental Club, Photo by: Lars Plougmann
With so many options in Austin, the biggest question is what do you want to hear? From Alt-Punk bands to Honky Tonk, Austin has it covered. Some tried-and-true music venues to check out–especially if you haven't had the opportunity to "vacation" in your home town before–are (the self-proclaimed "grandaddy of live music venues"), (a little more low-key with a chic historic vibe), (an Austin icon that welcomes everything from local artists to big-time names; Chris Isaak will be there in September) and (scoring tickets to one of their live tapings is difficult but worth it).
Good Food: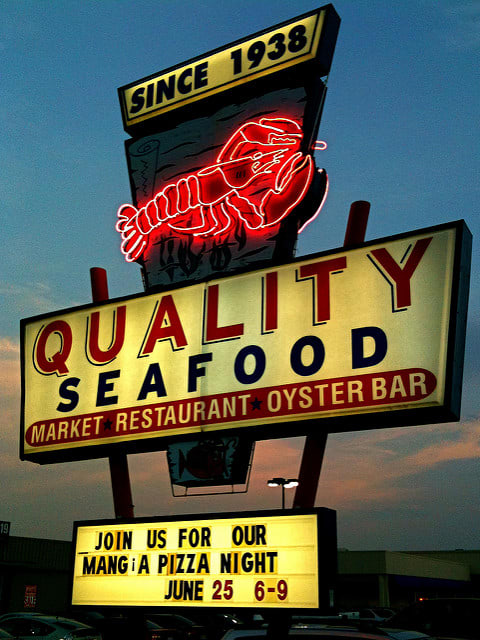 Quality Seafood, Photo by: JD Hancock