Depending on how often and from where you get your news, you've probably heard mixed messages about how to act during the coronavirus pandemic. ATX has been under a stay home order for several weeks now, and we're all starting to adjust to this new lifestyle.
Social Distancing

Staying home

As stir crazy as you may be by now, resist the urge to go out 'just because'. The more people out and about now, the longer the quarantine will likely end up being. Only go out if it's absolutely necessary, and make sure you take all the proper precautions when doing so.

If you absolutely need to get out of the house, try doing some things right in your own yard like gardening or lawn care. If you need ideas on keeping busy, .

Communicating with others

Change up normal calls and texts with friends by adding in some screen time with video calls. You may have a few of those persistent friends who still want to come by or meet up, insisting they've been distancing, but it's better to take a rain check at the moment. Don't be afraid to respectfully decline and opt for a Skype session instead. For those you run into at the grocery store or otherwise in person, remember to keep your 6 foot distance, don't remove your masks and keep your affectionate gestures to air hugs.

Your own household

Most likely you've got kids or family in the house besides yourself. Practicing proper hygiene and washing to minimize the virus is still important within your household, too. If you've got any essential workers in your house still coming and going, create a process for when they come back. Things like leaving their shoes in the garage, immediately changing clothes and showering upon arrival home are little things that can help mitigate the exposure to the rest of the family.

Making Essential Item Runs

Grocery Stores

Even many extreme quarantiners have to venture out to HEB eventually. It's best to limit trips to no more than once per week, and try and make the trips alone. The less people in the store the better, not only for you and the other customers but for limiting exposure of the workers as well. If you can wait, most grocery stores offer curbside and/or delivery services, not to mention using apps like Favor or Instacart as well. Most have a slight waiting period for getting your groceries, but taking even one person out of the store is a huge benefit!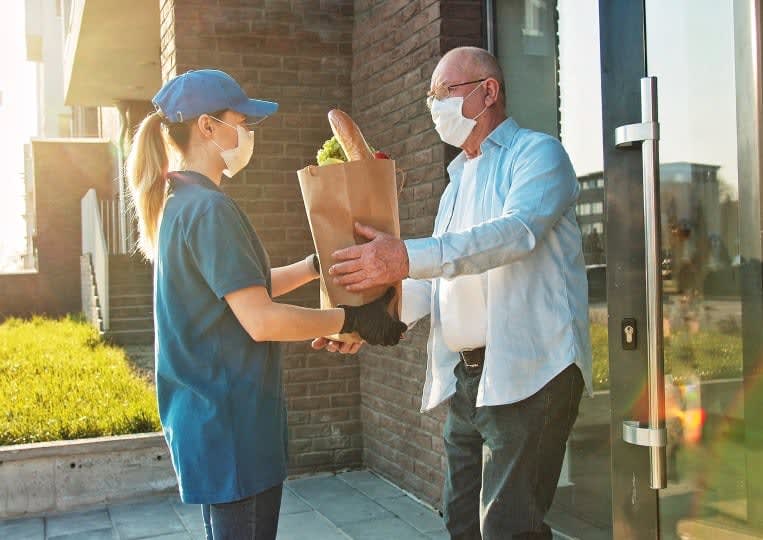 Takeout
We get it, cooking every meal of the day for weeks at a time isn't always easy and stress free. Ordering takeout can be a good way to mix it up AND support local businesses. Like with groceries, many restaurants are offering free or discounted delivery through apps, as well as curbside pickup offers. If you are going to pick it up yourself, make sure you keep all social distancing standards and wear proper PPE. Even if you're craving human interaction, keep transactions minimal and try to limit use of cash.
Services
Handymen, auto shops and other essential services that are open still need your help to operate safely. Don't use a routine checkup as an excuse to get out of the house, but if you're still going to and from work right now and need an oil change, it's better to get it done than risk the car troubles. Keep sanitizer on hand and respect the distance of maintenance workers when possible, and of course, wear your mask.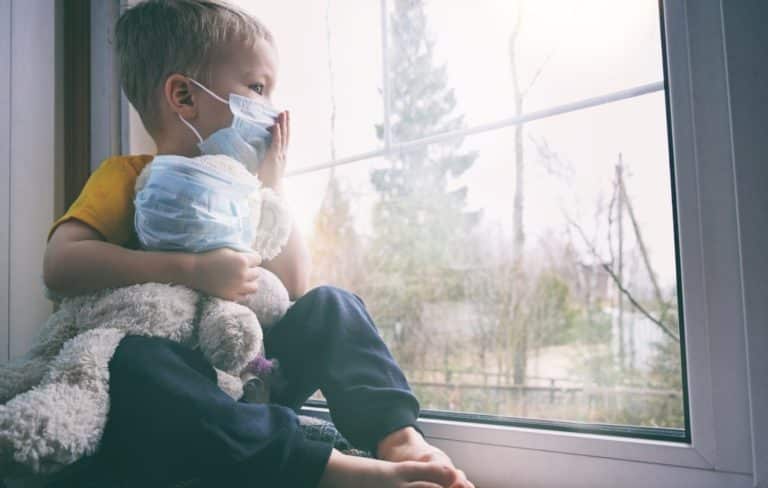 The Take Away
Stay home whenever possible. The more people who can stay in, the sooner we can end quarantine. We are all feeling stuck at home, but if we can resist the urge to get out of the house when we don't need to, we will all be a little safer.
Wear your mask. Because so many infected with coronavirus as asymptomatic, it can drastically lower the infection rate if everyone wears a mask. If you're re-using masks, make sure to look up proper washing or disinfecting techniques.
Respect social distancing rules. Err on the side of caution. Give at least 6 feet, avoid touching your face and eyes altogether, and if you're not sure whether you need to wash your hands, go ahead and wash them anyways.