It's that time of year again. We're settling into fall in the capital city, and ACL Fest is about to take over Zilker Park. If you need a refresher on your festival basics, check out last year's guide here with general information on transportation, parking, etc. With so many acts across all genres—Paul McCartney, Metallica, Shaky Graves, Lily Allen and the Wombats to name a few—laying out your festival plan of attack can be a daunting task. If you're wondering which acts not to miss, check out the guide below for SEED's top five picks per day (and kudos to you if you make it through five concerts per day).
Friday
​​​​​​​12:00pm: Asleep at the Wheel. Formed in Paw Paw (yes, that's an actual place) West Virginia and based in Austin, this country music group has been performing its "western swing" brand of music for almost 50 years. It's just the kind of group you want to see at an outdoor music festival.
1:45pm: Bishop Briggs. Her given name is Sarah McLaughlin, and perhaps not to be confused with the other Sarah McLachlan, this young British (not Canadian) singer copied her stage name from Bishopbriggs—the town in Scotland where her parents are from. If all that sounds confusing, we apologize. But this singer-songwriter is worth a listen, and bands like Coldplay and Kaleo think so, too—she's served as the opening act for both on recent tours.
3:45pm: David Byrne. You probably know him best from Talking Heads, but he's done it all—singer, songwriter, musician, record producer, artist, writer, actor and filmmaker. When else do you have the opportunity to see someone who has won a Grammy, Academy Award and a Golden Globe? Oh…and he's also in the Rock and Roll hall of fame. So, yeah, check him out.
5:45: The National. Indie Rock "heroes," according to Rolling Stone, this band consistently releases albums to great acclaim. Don't miss them.
7:45: Paul McCartney. Because, Paul McCartney.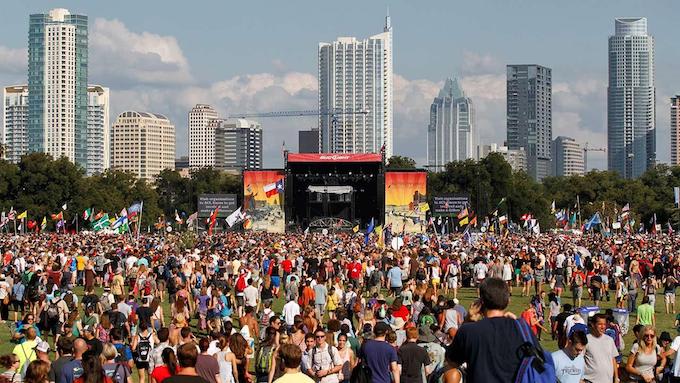 Saturday
2:30pm: The Wombats. Another English band from Liverpool, The Wombats just released their fourth album and may or may not be trying to impress Sir Paul at this year's festival.
3:30pm: The Breeders. Remember that song Cannonball that was stuck in your head in the mid-90s? That's courtesy of these guys.
6:30pm: Chvrches. If you haven't heard of them yet, you probably will soon. This is another group from across the pond—they're Scottish, to be exact—making waves stateside.
7:30pm: Vincent. Our sources say this singer-songwriter, multi-instrumentalist always puts on a great performance.
8:30pm: Metallica. Why not Metallica?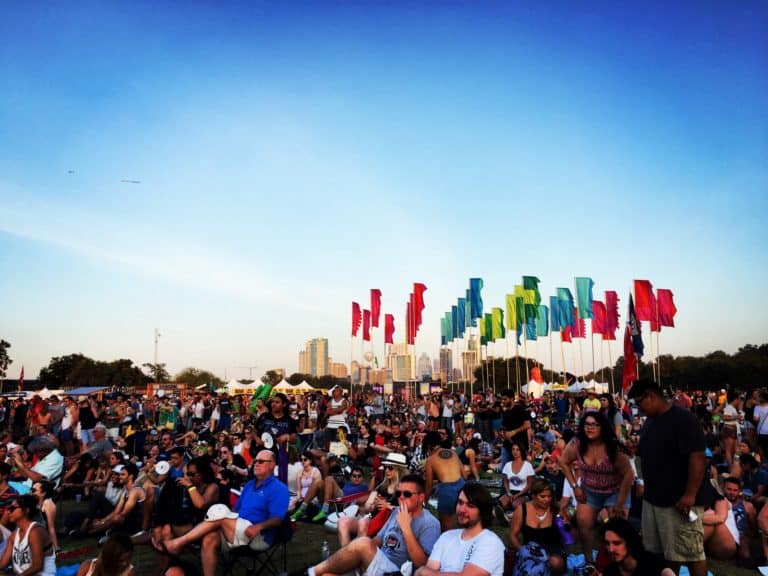 Sunday
11:15am: The Relatives. Start your Sunday morning off right with some funky gospel courtesy of this group that has been performing together since 1970.
3:00pm: Elle King. Her father is actor/comedian Rob Schneider, but her sound is all her own—a blend of country, soul, rock and blues.
4:00pm: Janelle Monae. A Renaissance woman in her own right, this singer/songwriter/rapper/record producer/actress/model has received six Grammy nominations, and this is the only time she's performing in Texas this year.
7:00pm: Shakey Graves. We're putting our money on Austinite Shakey Graves—a singer-musician who combines blues, folk, and rock-and-roll—to put on a great show for his hometown.
8:45pm: Childish Gambino. You may know him better from his acting accolades—FX's Atlanta, NBC's Community and the movie Solo: A Star Wars Story to name a few, but Donald Glover (AKA Childish Gambino) is also a standout R&B performer who you don't want to miss.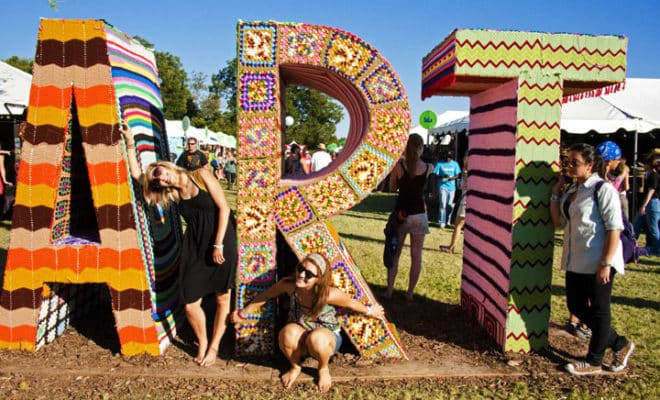 Friday
2:45pm: Noname. After appearing with Chance the Rapper on SNL, this rapper/slam poet began gathering quite a following of her own. Check out her performance for something outside of your typical music festival realm.
3:45pm: Borns. Another multi-instrumentalist sure to put on a great show, Borns first performed at ACL in 2015.
4:45pm: Manchester Orchestra. This indie band has performed at all the big music festivals—Lollapalooza, Coachella, Bonnaroo—and now it's time to see them at ACL.
5:45pm: Khalid. Don't miss this rising star who is generating a ton of buzz right now after his song "The Ways," with rapper Swae Lee, was featured in the Marvel film Black Panther.
8:00pm: Silent Disco. Party like it's the 21st Century by dancing to music transmitted through the wireless headphones you're wearing. Wait…what? This is what it looks like: a group of people dancing, in effect, to no music. Hence the name.
Saturday
1:30pm: Ruston Kelly. Married to honky-tonk darling Kacey Musgraves, this is a guy who claims to be equally himself in a cowboy hat or a Slayer t-shirt. That sounds like a worthy watch for us!
2:30pm: Mon Laferte. This Chilean-born singer-songwriter promises to mix things up with her blend of rock, blues, pop, bolero and electronic.
4:30pm: Brandi Carlile. A classic folk rock, American singer-songwriter who imbibes all the outdoor music festival feels during her performances.
5:30pm: Trampled by Turtles. It's not only the name of this bluegrass band that intrigues us (although it does help), but we also like that Rolling Stone has referred to their brand of "boundary-pushing bluegrass" as "poppy" and "ready-for-the-stage."
8:30pm: Travis Scott. Originally from Houston, expect a big crowd for one of this year's top-billed ACL performers.
Sunday
11:30am: Lemaitre. It's the last day of ACL, so try something new by checking out this Norwegian indie rock electronic duo.
2:30pm: Q Brothers. Before there was Hamilton, there were the Q Brothers. A group know for its hip-hop adaptations of the classics—Othello, Romeo & Juliet, The Odyessy, etc.—is just as entertaining for children as it is for adults.
4:00pm: X Ambassadors. A little bit indie but mostly rock, this band has collaborated with the likes of Imagine Dragons as well as Eminem.
6:00pm: Shawn Mendes. If he's good enough for the Queen of England, then he's good enough for us (he played at her birthday party in 2018). This is probably one of those musicians that your kids discovered before you did as one of the first-ever "Vine" stars, but that doesn't mean his music—described as "remarkably well-crafted" by Variety—isn't pleasing to adults as well.
8:00pm: Arctic Monkeys. Way back in 2002, this garage/indie rock band from England was one of the first major bands to gain public recognition through the Internet. Fast forward to 2018 when they have three Grammy nominations as well as a performance at the 2012 Summer Olympics Opening Ceremony under their belts, and you can guess they will put on a good show.
So now you're ready! Just don't forget your comfortable shoes, water and emergency poncho because sometimes Mother Nature has her own plans for ACL.