Who says getting spooked is just for Halloween? Don't get us wrong, we love any holiday that gives us the green light to go knocking on strangers' doors begging for candy, but why should all the fun spooky stuff be reserved for just one day? In the spirit of the season, we're bringing you our top five list of spooky things to do in Austin this Halloween and beyond…if you dare!
We all know the Driskill is haunted—speaking of, grabbing a drink at the bar and keeping an ear out for haunted noises is always a favorite way to introduce out-of-town guests to the spirit of Austin (pun intended)—but what other spots around town have a connection with the supernatural? Find out by booking an Austin Ghost Tour. The company offers three unique downtown ghost-tour experiences to meet all your ghost-hunting demands any time of the year.
This one only runs for six nights and ends on Halloween, but if you've got children in tow, it's the ultimate family-friendly spooky event (if there is such a thing). Featuring pumpkin carving contests, a ghost run haunted trail and family activities on Scream Street, your little ones will get a taste of Halloween—and history—all at once!
For those with tastes (again…pun intended) aligning with the more macabre, take a short trip to Bastrop where you'll be standing on cult-movie classic Texas Chainsaw Massacre sacred ground. We can't vouch for the quality of food you're going to get at this gas-station-turned-restaurant—it's no Franklin's after all—but if you're down for a short road trip and kitschy-creepy afternoon, this just might be the place for you.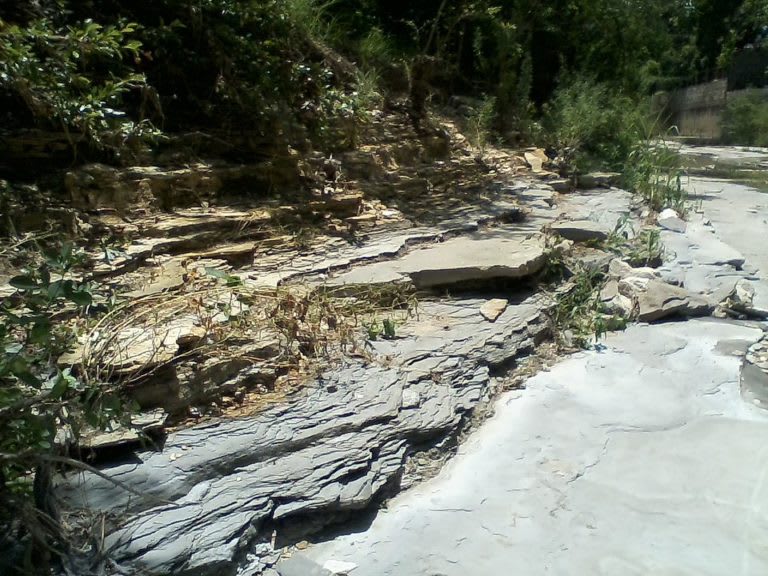 Shoal Creek Greenbelt
We've heard (from people who've heard, if you know what we're saying) that this trail has a spooky past. If you don't believe us, Google Gideon White and see where in Austin his ghostly moans have been heard.
Bat Bike Racks
Ok…this might not be the scariest thing you'll ever come across in Austin, but we love that the bike racks on 4th and Trinity pay homage to our city's bat population. And besides, bat bike racks are cooler than regular bike racks on any day!
Keeping it spooky year-round is just one of the things we love about this city. If you're new (or soon to be new) to Austin and want an insider's look at the city, be sure to follow us on social media. You can find us on Instagram , where we keep you updated on the latest in Austin real estate as well as .