One of our greatest joys at SEED is when our favorite clients move BACK to Austin after we thought they were gone for good… which is exactly what happened when longtime Austinites Angeline and Matt Tucker found themselves coming home to Austin after two years abroad in Shanghai. Veteran Austin property owners and already quite knowledgeable of the Austin real estate market, they asked Austin Realtor, Annette Patterson, to work her magic in helping find what they now call their "forever home".
Read on to learn more about their home buying AND home renovating experience.

SEED: How would you describe your new house?

TUCKERS: It's a traditional two-story limestone house, built in the late sixties. The original owners had done some updates in the kitchen, but otherwise, most of the house was original, and was probably very on-trend at the time, with sunken living areas, and vintage wallpapers.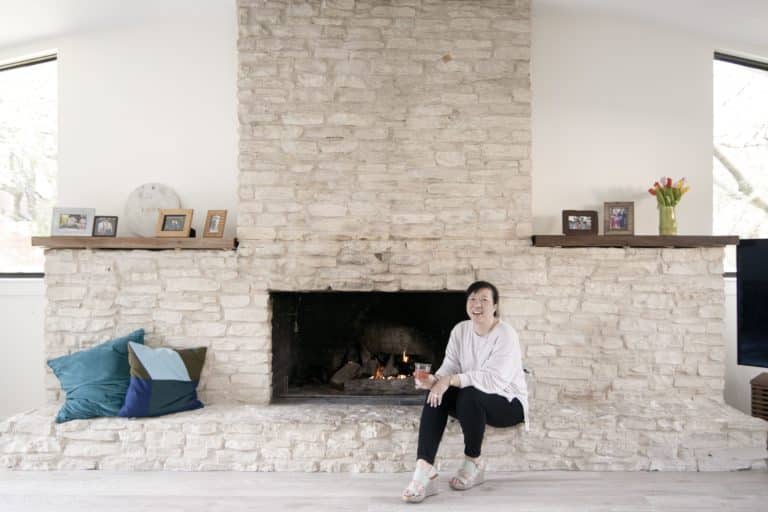 SEED: Which Austin Neighborhood did you choose to call home and why?
TUCKERS: We chose Northwest Hills. Prior to Shanghai, we had been living in Hyde Park, a more urban, historic neighborhood with coffee shops, restaurants, and local grocers. We loved the walkability and the character of the bungalow-style homes – but we also wanted more space AND a pool. Northwest Hills with its wide, tree-lined streets and the really relaxed, family-friendly vibe, offered the best of both worlds. Even though we felt a little like we were moving out to the 'burbs, we have since found we can walk/bike to quite a few places and can get to downtown Austin in under 15 minutes.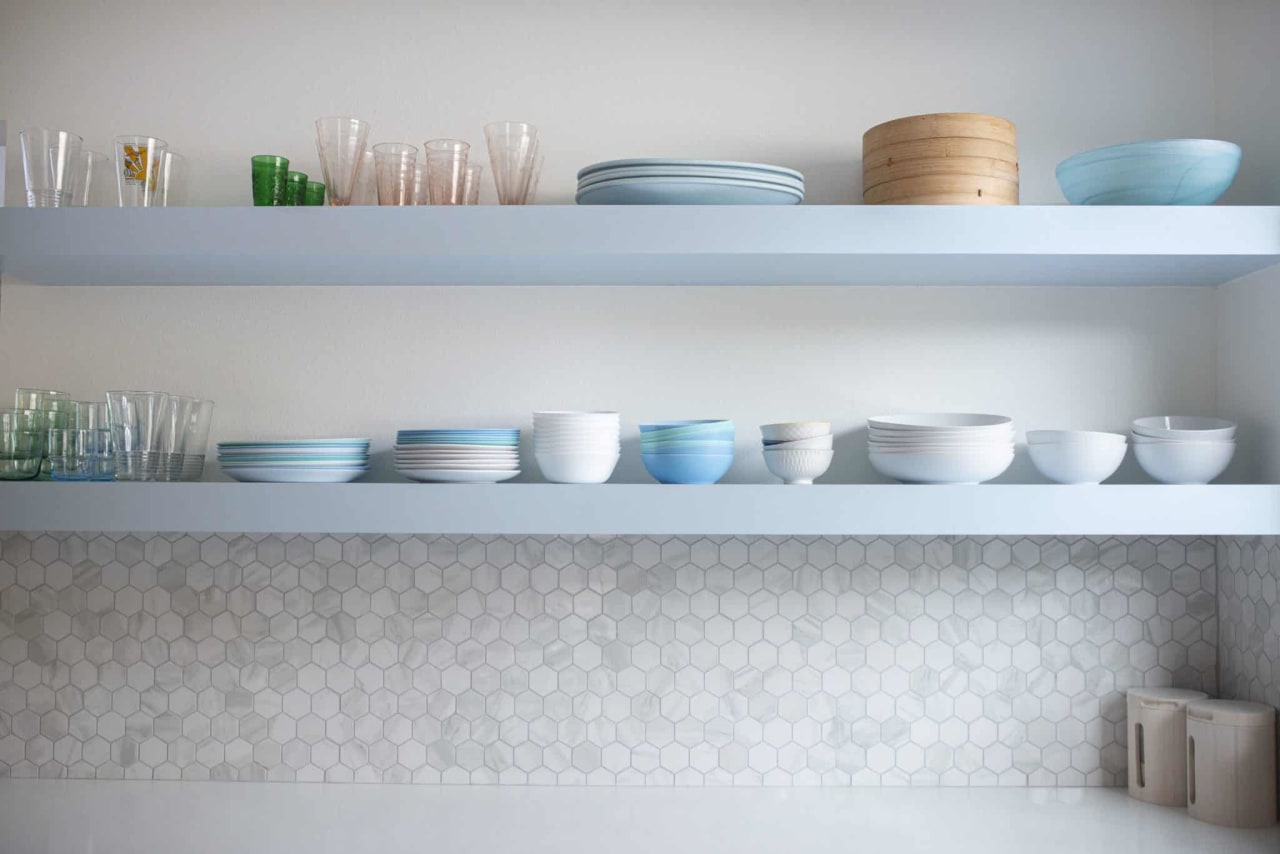 SEED: What's your favorite room of the house?
The kitchen. We doubled the size by taking over the old formal dining room, and converted the large living room to a dining area and sitting area. We love how open it is, with all the counter space and light, and it's the most used room of the house. We made a decision to have no upper cabinets, only some open shelving, and it really makes the room feel bright and airy, despite having only one window.

SEED: (We get this question a LOT) About how long does it take to find a house in the Austin real estate market?

TUCKERS: It took us about eight months. That said, maybe we could have found it faster but we began the search from our apartment in Shanghai. The Northwest Hills neighborhood is so popular, you really have to move fast and we were prepared for that. There was one that we really liked online, but there was no way we could come back from Shanghai to see it in time. That's where are Realtor Annette was incredibly helpful. Along with being able to trust her immensely, Annette did a remote video walkthrough with us, which really gave us a feel for the property. Seeing it in video and Annette's seal of approval was enough for us to feel comfortable in making an offer on it, even not seeing it in person. While we ended up being outbid on that one — the process prepared us for how quickly things were moving back in Austin.

SEED: How did you know this house was "the one"?

TUCKERS: It had a good functional layout, and despite the 60s decor, we could conceivably just update the kitchen and bathroom and move in. (At least that's what we thought at the time. We ultimately ended up renovating the majority of the house.) The backyard and pool were really inviting, and when we walked through it, we just really felt we could see ourselves in this house and neighborhood. It just felt right.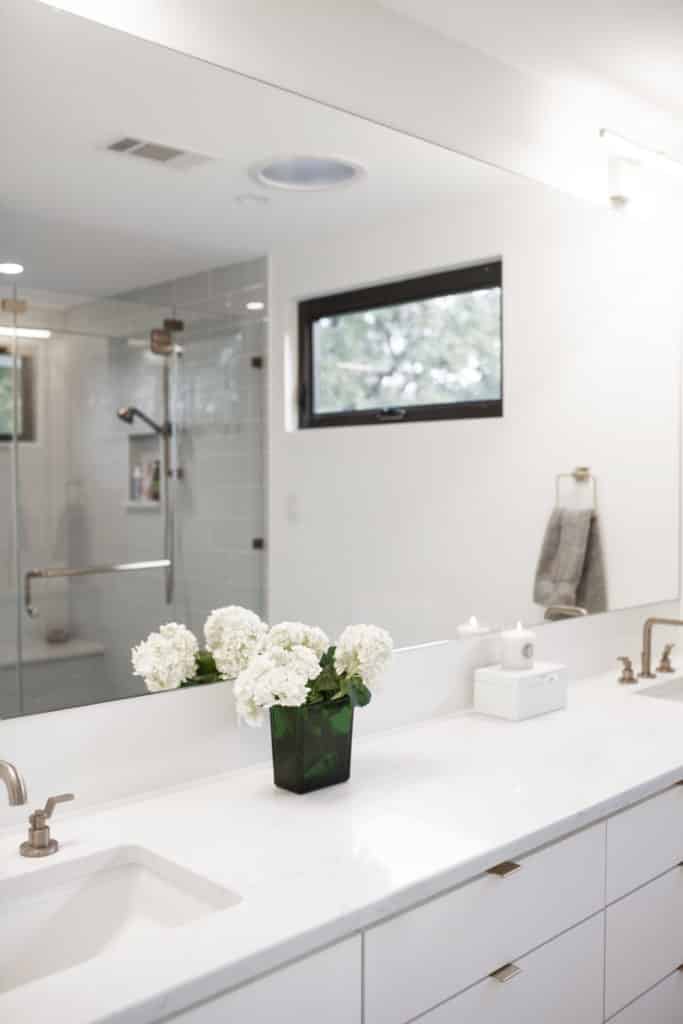 SEED: What was your motivation in buying a "project house"?
TUCKERS: Because we have champagne taste but a beer budget! After living in rental housing for a while, we knew we wanted to move into something updated, but the houses that were already redone were outside of our budget. With Matt being the general contractor, we felt that we had a better chance of getting what we wanted within budget if we renovated.
SEED: About how long did the renovation take?
TUCKERS: A little over a year. We bought the home right after Thanksgiving, so work didn't start in earnest until about January, and we moved in March of the following year.
SEED: A year? Whoa.
SEED: What was the worst part of renovating a home in Austin, TX?

TUCKERS: Getting reliable subcontractors who would take on a smaller project in a reasonable timeframe turned out to be our largest challenge throughout the project. Because we wanted to keep our renovations within a specific budget, a lot of the subcontractors wouldn't take our jobs because we couldn't meet their minimum budget threshold.

SEED: Would you do it again?

TUCKERS: Today I would say no, but I think it's like childbirth – afterward you just enjoy the fruits of your labor, but at the moment, you're thinking "Not doing this again." But, hard to say, when the opportunity presents itself, I wouldn't be shocked if we considered the option.

SEED: What are your favorite Northwest Hills restaurants and businesses?

TUCKERS: El Dorado off Anderson Lane is a favorite: local, tasty, a very neighborhood place. Even though it's on the other side of Mopac, it's actually pretty easy to bike there using the path off Far West to Shoal Creek. We're also blessed with Wholly Bagels and Biderman's, when you have to scratch that bagel or Jewish deli itch. Lastly, I am a huge dim sum fan, so having Chinatown on Greystone is a treat. Our kids also bike to their music lessons at Orpheus Music Academy, which runs some great programs.

SEED: What was your favorite part of the home buying process?

TUCKERS: Seeing the different options and possibilities, and imagining what it could be. Each new property was a new chance to envision: could this be our new family home? How might we change it to make it what we wanted? I think some people find that stressful, but for us, it was fun to consider all the different options.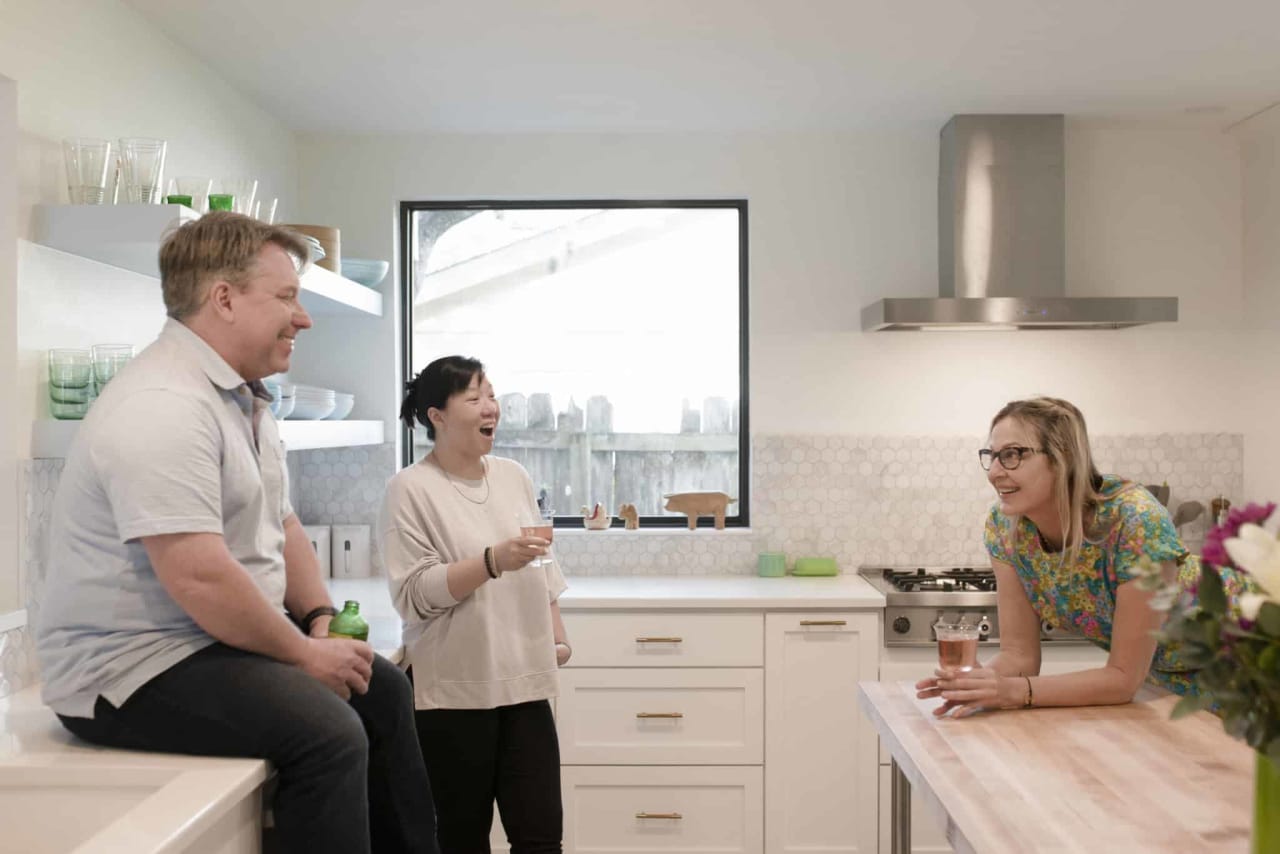 SEED: How did your Realtor Annette add value to your home buying experience?
TUCKERS: First of all – Annette had a really good sense of what we were looking for, so she could hone in on options and bring them to us quickly. She knew we were open to renovating thus her eye for design was invaluable in helping us imagine the possibilities. She was, and still is, a really good sounding board for ideas: can we have a garage apartment here? How difficult would it be to put a pool in? How much work would this one really take? What about this light fixture for the dining room?

But what I valued most about Annette was that I could trust that she truly had my best interests at heart at all times. It was never about the sale, or her commission – her priority was that we were happy and that the property met our needs. Earlier in our process, we had made an offer on a property, and after a couple of weeks, I started to get cold feet. The day before the option period ended, I called her and said: "I don't know if we can take this on." She immediately focused on my concerns. She put me at ease and explained my options, including pulling out of the deal. We ultimately did cancel that contract, and she never once made me feel guilty or uncomfortable about the decision. She resumed our search, and four months later we closed on our current house.

SEED: How would you describe Annette if you were recommending her to a friend?

TUCKERS: A tall Texas drink, with an intimate knowledge of Austin and its neighborhoods. Working with Annette is cool, casual and collected and fun – I never felt pressured and she always equipped me with what I needed to make a decision. She's got a great eye and can help you imagine possibilities. I love her dry sense of humor, and calm demeanor, which made it a pleasure to work with her.

SEED: Dear Tucker Family – We are so glad that you are back home with us in Austin and thank you for sharing your SEED Story!