SEED Property Group, boutique Austin brokerage, provides insight to the Austin commute.
With expanding economic opportunities, a vibrant cultural arts and music scene, recreational wonders like Zilker Park and the Greenbelt, and the general relaxed and friendly vibe that radiates throughout the city, it's little wonder why Austin keeps landing atop national "Best of" lists year after year.
Yet with Austin's growing popularity, issues such as housing affordability and transportation mobility are high on the list of our resident's concerns for the city's future. Imagine Austin, a collective of over 300 city staff members, including those from the Planning Commission and City Council along with a 38-member Citizens Advisory Task Force, has proposed a high level roadmap for directing growth in Austin in the next 30 years to address these very concerns. The Comprehensive Plan focuses on the development of city or regional centers throughout Austin to increase access to public transportation access and provide retail and economic opportunities for specific areas within the city.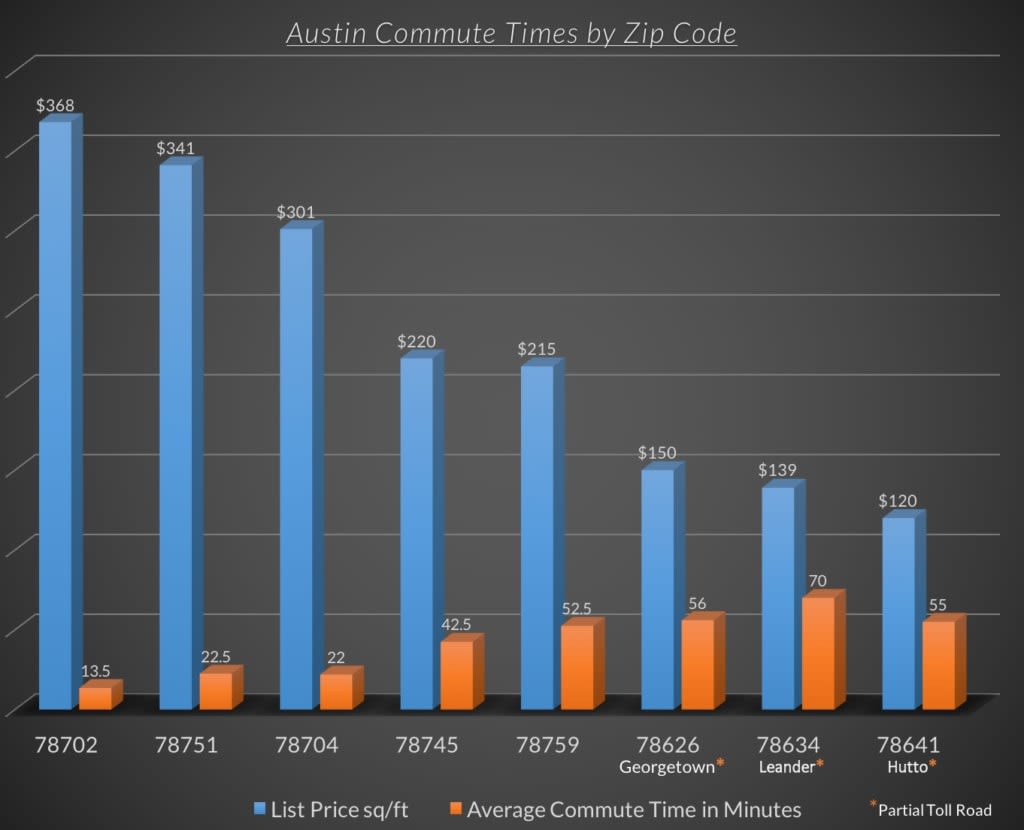 For most Austin residents today, avoiding long work commutes to and from downtown comes with a steeper price tag than seen in previous years. On average, new home buyers will pay $368 per square foot for a single family home in the 78702 zip code (East Austin), and in return, basque in the mere 13 minute commute to and from downtown (note that many East Austinites even prefer bike transportation). Compare this to suburban Hutto outside of Austin, where the average commute is 57 minutes (with tolls), yet the price per square foot is a much lower at $120/sqft. Proposed city centers could help ease the transportation problem by lessening commute times in the city's more affordable areas.
Leander stands to benefit greatly from the proposed regional development. Currently, the commute time from the 78634 area to downtown Austin averages around 70 minutes via car however, via the Cap Metro Commuter Rail, where the commuter can relax and enjoy the perk of free WIFI, commute times are comparable but ever so more enjoyable (#endroadragenow). Neighborhoods to look up: Crystal Falls, Travisso, and the new Starlight Village detached condo community – lock and go!
Love the Domain? With the new entertainment destination, Rock Rose, and a seemingly unlimited supply of shopping, restaurants, and conveniences (check out the new Nordstrom Northside), you probably should love the Domain. While not in full swing, Imagine Austin's largest planned public transportation HUB is located at the Domain. Nearby single-family neighborhoods to consider near the Domain: Milwood, Northwood, Scofield Farms, and Quail Creek.
Imagine Austin's vision (see map below)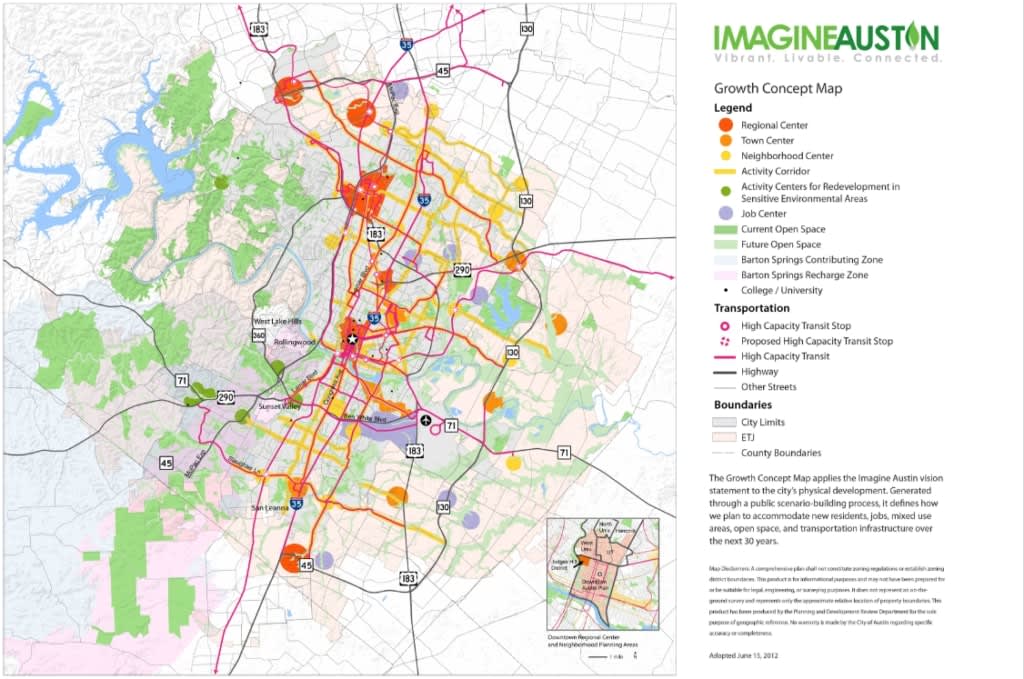 In 2005, Austin's then-mayor Will Wynn set an ambitious goal of having 20,000 residents living in Austin's downtown by 2015. As of 2016, Austin's downtown Metropolitan area now boasts 12,000 residents with condominiums for approximately 1000 more new downtown residences breaking ground this year.
And residents could begin to see some impactful actions with the proposed $720 Mobility Bond package, which is aimed at relieving congestion and decreasing overall commute times by installing smart corridors at major intersections throughout the city, including each direction of Lamar Blvd, Riverside, Guadalupe, Airport Blvd, and Slaughter Lane, to name a few.