Want a quick and thrifty way to give your backyard a presto-chango and make it shine? Try festoon lights—also known as string lights or outdoor party lights. Hang a few strands of these sparkly bulbs over your back patio dining table, and it feels like you've made your own starry night. You hear guests claim, as the summer day fades to night and the chilled white wine is passed around, "I feel like I'm in Tuscany." No kidding. Who knew that festoon lights are all you need to get that happy Tuscany feeling? And the wine helps, too.
Festoon lights come in a range of prices. The Deneve lights available on Amazon are moderately priced ($20 for a string of 25 lights), weather resistant, sturdy and look great. Or you can go for the higher end LED industrial strength festoons sold by lighting companies like Lamplust, which can cost up and over $100, but are often on sale at their Amazon store. There are also bulb shapes, colors and cords to consider when making your choice (green cords blend in well if you plan on hanging the lights from trees) but don't get overwhelmed. Just take a little time scrolling through Pinterest or Houzz to determine what your preferences are.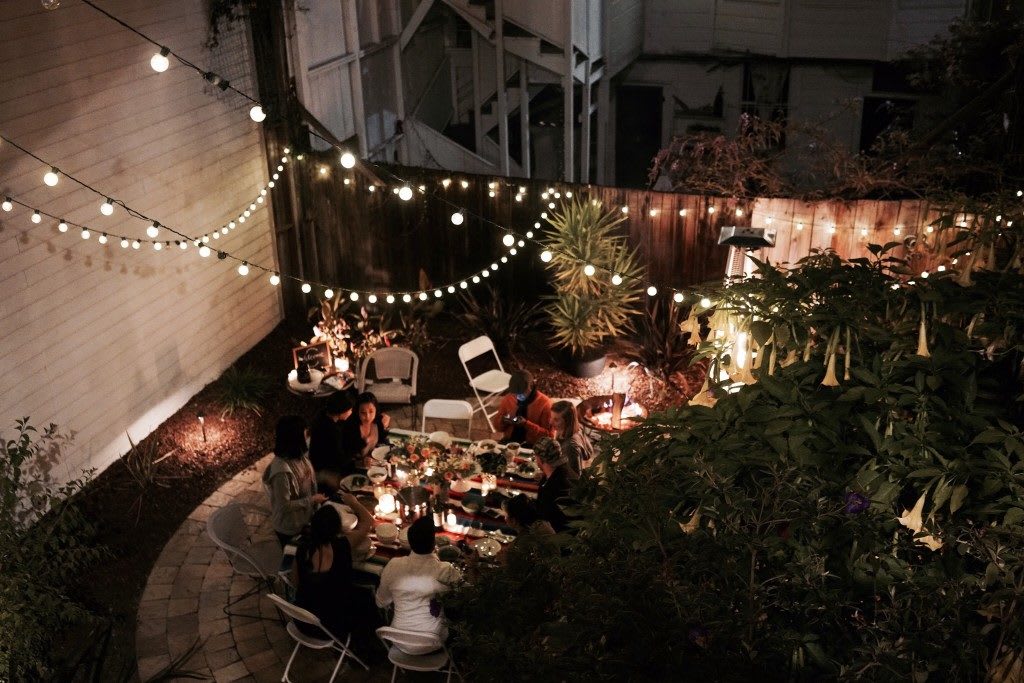 Hanging festoon lights is not complicated, but does require a little care. It is recommended that you unscrew each bulb from the socket before installing the strands. Then secure the cords at sturdy anchor points—a tree, the eaves, the roof of the house. You can keep it simple and just use a large outdoor C-hook or you can get more refined and use a combo of turnbuckles with wire eye lags, as in this fun blog post on hanging lights from deucecitieshenhouse.com. Don't string more than three strands together to avoid overloading the electrical outlet.
Once you have arches of light casting a pleasing glow throughout your back yard, you will wonder why you waited so long to make this simple but sumptuous upgrade. And it's a lot less expensive than flying to Tuscany.