Spring is the season for outdoor dining in Austin—when the afternoons are magically crisp and the evenings feel like a Midwestern summer night. Some of our favorite meals take place in the 78704 zip code where you can find the perfect place for everything from a chill date night to people-watching over lunch with friends to family afternoons with the kids. Here's a list of what SEED recommends:
: Recently mentioned in the New York Times Style Magazine as part of a new crop of restaurants around the country that identify themselves as "all-day cafes," June's All Day has a perfectly petite patio where you can take in the view along South Congress. With a menu that satisfies appetites both big and small—from "little plates" to steak entrees, this really is a place we would like to spend all day.
: A SoCo staple, Perla's is perhaps the OG — and remains a favorite — in upscale patio dining. Stop in on a weekday between 3-6pm for 50 cents off oysters and $2 off beverages.
: We knew it was a good thing when Fresa's took over the spot formerly occupied by Freddie's Place on South First. With casual outdoor dining—and a full bar, which isn't offered at their drive-thru spot on 9th and Lamar—this is a great place to let the kids run wild.
: If you're looking for a grown-up spot that is charming and rustic (dare we say romantic?), the tiny outdoor wine garden at Lenoir is your place. The menu doesn't include the three-course prix fixe that you'll find indoors, but there's a nice variety of sharable plates—plus plenty of wine along with a selection of beer and cider.
: Now that the South Austin dining institution Green Pastures is back with a new name, it also offers al fresco dining on the porch and grounds surrounding the elegant Victorian home. "Mattie's Lawn" has its own menu from 5-7pm nightly where you can enjoy $2 off cocktails and house wine.
: If hanging out on Yeti coolers snacking on potato chips and drinking cold beer sounds like your kind of afternoon, then check out the patio bar at the Yeti Flagship on South Congress. It's the definitely the first outdoor "bar" of its kind.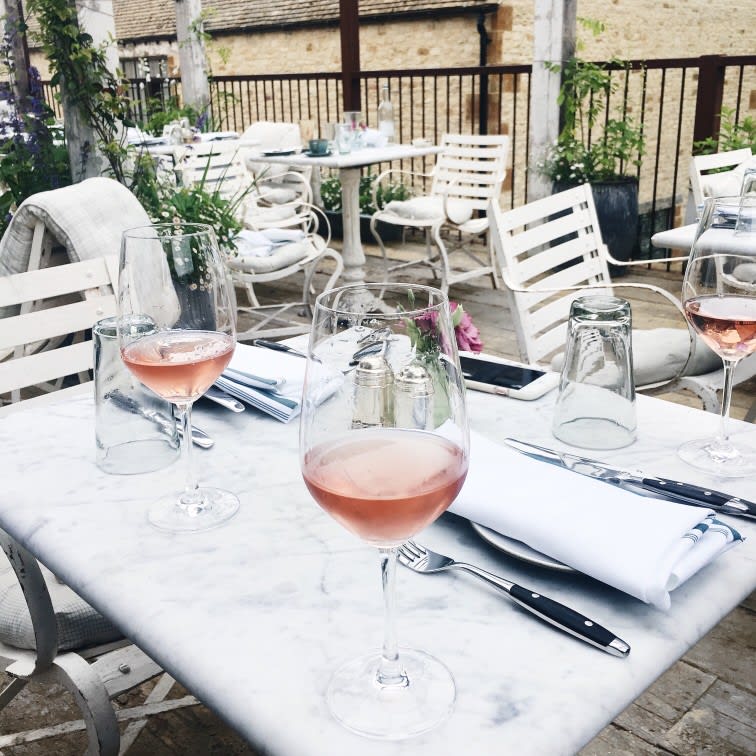 ​​​​​​​

The 78704 isn't just a great spot for outdoor dining — it's a great place to live, too! If you're looking for a new home in South Austin, give SEED a call at 512.368.9990. Our agents are experts in the Austin marketplace, and we're excited to help you find your home!